Exciting VR experiences on the way!
💬 In this week's issue:
Sony and Samsung Excitement! CES roundup and PSVR2 incoming!
Favourite Stuff. Advanced preview of what I've been using/reviewing
Latest Videos. Catch up on the latest videos on the channel
---
🤦🏼‍♂️ Introduction
Well, we're well into January 2023 now. The whole New Year, new me thing kicked off with a video on my VR fitness journey. We had to delay the release of this one by a week or so as we decided to make our editor's job really, really difficult with all the hundreds of shots we did for this month-long VR fitness journey! But, good news is that it's being published on Monday, so look out for that one! It was a right laugh; a right sweaty laugh!
On the topic of VR, Sony has finally launched the brand new PlayStation VR2, and I've got my pre-order in already so keep your eyes peeled for videos on that! Let's see how it stacks up against the Meta Quest 2 and Pro!
Last week, I spent an absolute AGE on my yearly Best Password Manager video (with a cheeky dishonourable mention for LastPass, obviously!) which was published yesterday. So, if you haven't seen it yet, check it out on the channel! I would highly recommend giving this a watch if you currently store your passwords in Google or Apple's keychain. Password managers offer an extremely secure system for your most sensitive data; it's a no-brainer!
And I'm currently mid-way through a website shakeup and redesign. It's a bit half-baked at the moment but should look proper swanky once it's done.
---
🗞 Favourite Things
With the cold spell we've been having in the UK recently, my house has been less than warm, unless I ramp up the heating - and I'd rather not spend thousands on my heating bill. I've recently bought an FLIR thermal imaging camera so I can go on the hunt for any nooks and crannies in my home where cold air is getting in! It will also come in handy for some videos!
The Insta 360 X3 is another banger of a camera from Insta 360 and one that we're using more and more. They absolutely smash GoPros out of the park with their action and webcams! There will 100% be a review coming on on the channel for the X3!
Grovemade have sent us some really cool desk accessories that now sit proudly on my home office desk - I would highly recommend them if you are looking to smarten up your office space! If you're interested, follow THIS LINK and use coupon code PETEM10 for 10% off
---
📱Giveaway Update
Here's an update for the giveaway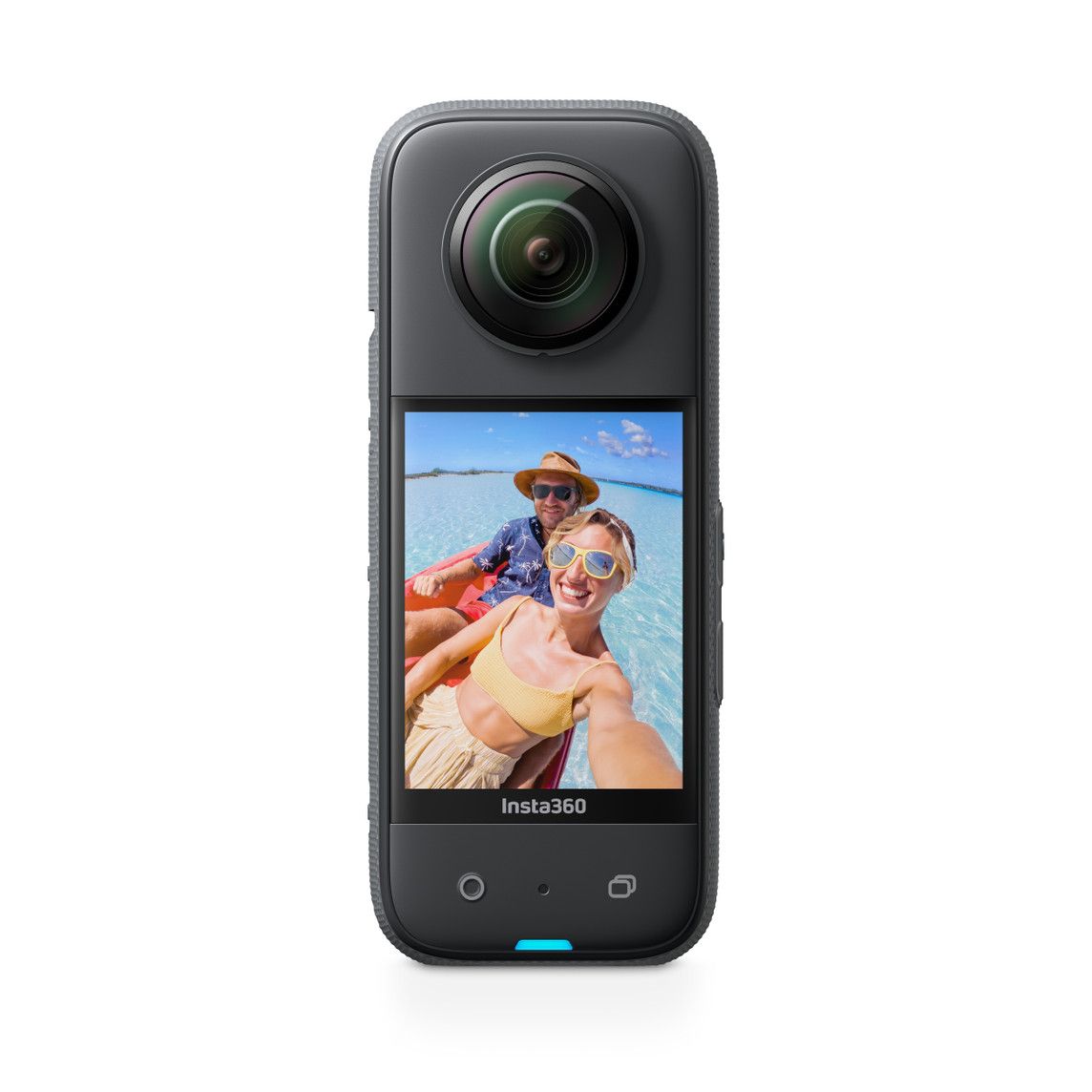 This month, we're giving away an incredible Insta360 X3 bundle worth over £600! These cameras are absolutely incredible and completely knock Go Pros out of the park, plus all of the accessories that come with it, it's a fantastic prize for February. Enter below for your chance to win it!
Insta360 X3 Giveaway
---
🎥 This week's videos
Highlights of the latest videos published on the channel
What is the Best Password Manager for 2023?
10 Ways the iPhone 14 Pro is Better than the Pixel 7 Pro
---
❤️ Enjoy this newsletter?
Forward to a friend and let them know where they can subscribe (hint: it's here).
Anything else? Hit reply to send feedback or say hello.