1Password has just launched their latest version 8 of 1Password for Mac, and there are some awesome features, including one that I now can't live without!
UNIVERSAL AUTOFILL
Universal Autofill is the headline feature from 1Password 8 For Mac.
Just hit ⌘ + \ on your keyboard, and let 1Password do the rest.
(You can also use ⌘ + shift + space)
If this doesn't work for you, then check the shortcut is set up, by going into 1Password's Preferences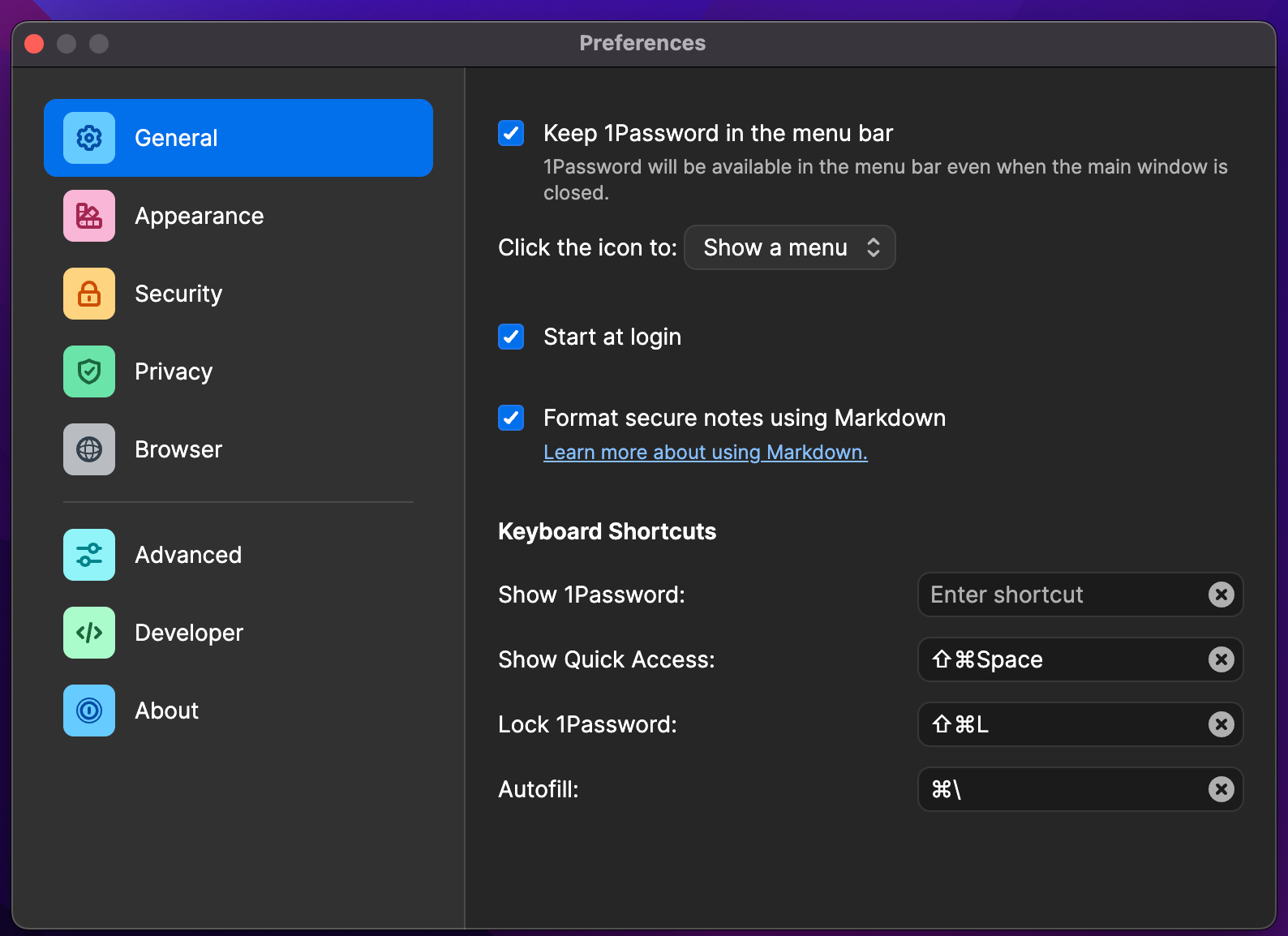 Once setup, Universal Autofill will sign you into websites and applications at the push of a button, and it's so powerful that it doesn't even need the browser plugin installed to work!

You can quickly copy your username, the password, and expand to see other options if you need to, all from within the Universal Autofill pop-up and with no need to launch the full 1Password App.

Universal Autofill will even complete the 2 Factor Authentication token, if that's stored in 1Password, and handles multiple steps in applications that only ask you for one field at a time. Heck, it even hits submit for you at the end!
Universal Autofill has been a huge feature release for me, it saves me so much time with apps I have to repeatedly log in and out of when I switch accounts, and I love that it works across apps and websites by natively integrating at the Mac level, without needing browser plugins. You can even use it when the Mac system asks for you to enter your password when unlocking system preferences or other tasks. Simply hit Cmd and Backslash and it does the rest.
Watch the full review