At the end of 2022, there were some big phone releases, and so I think now is the time to answer the question that I keep getting asked, what is the BEST phone for 2023?
And although I'm an iPhone kinda guy, my winner of this years Phone of the Year award, might surprise you.
---
I normally carry around 2 phones with me, sometimes it's 2 android phones but typically it's one Apple and one Android.
For Apple, I carry around the iPhone 14 Pro Max which I DON'T think is the phone of the year. I'd personally still recommend the iPhone 13 Pro or Pro Max over last year's 14. I'm only carrying the 14 around because I already paid to upgrade and now I'm full of regrets for the next 12 months until the iPhone 15 comes out.
We all know now that the 13 Pro Max has the best battery life we've seen in any phone with its 2 day+ battery life. You also get 120hz ProMotion display, some great and reliable cameras, AND everything that comes with the Apple Ecosystem. BUT, You can't buy the 13 Pro anymore, because Apple wants you to buy the iPhone 14 Instead.
The other phone that I usually carry around with me, IS my phone of the year for 2022.
And for me - one that I would say is MY phone of the year is actually, the Galaxy Fold 4, which for me is a runaway winner by a big margin.
I had the Fold 3 and just didn't like it, but with the larger front screen on the Fold 4, it makes it a totally different phone/tablet to me.
We get all of the usual Samsung flagship hardware here - a beautiful display, great cameras, surprisingly good battery life, and the one thing that no other company has mastered as well as Samsung yet on a phone, or even a tablet for that matter, and that's multitasking.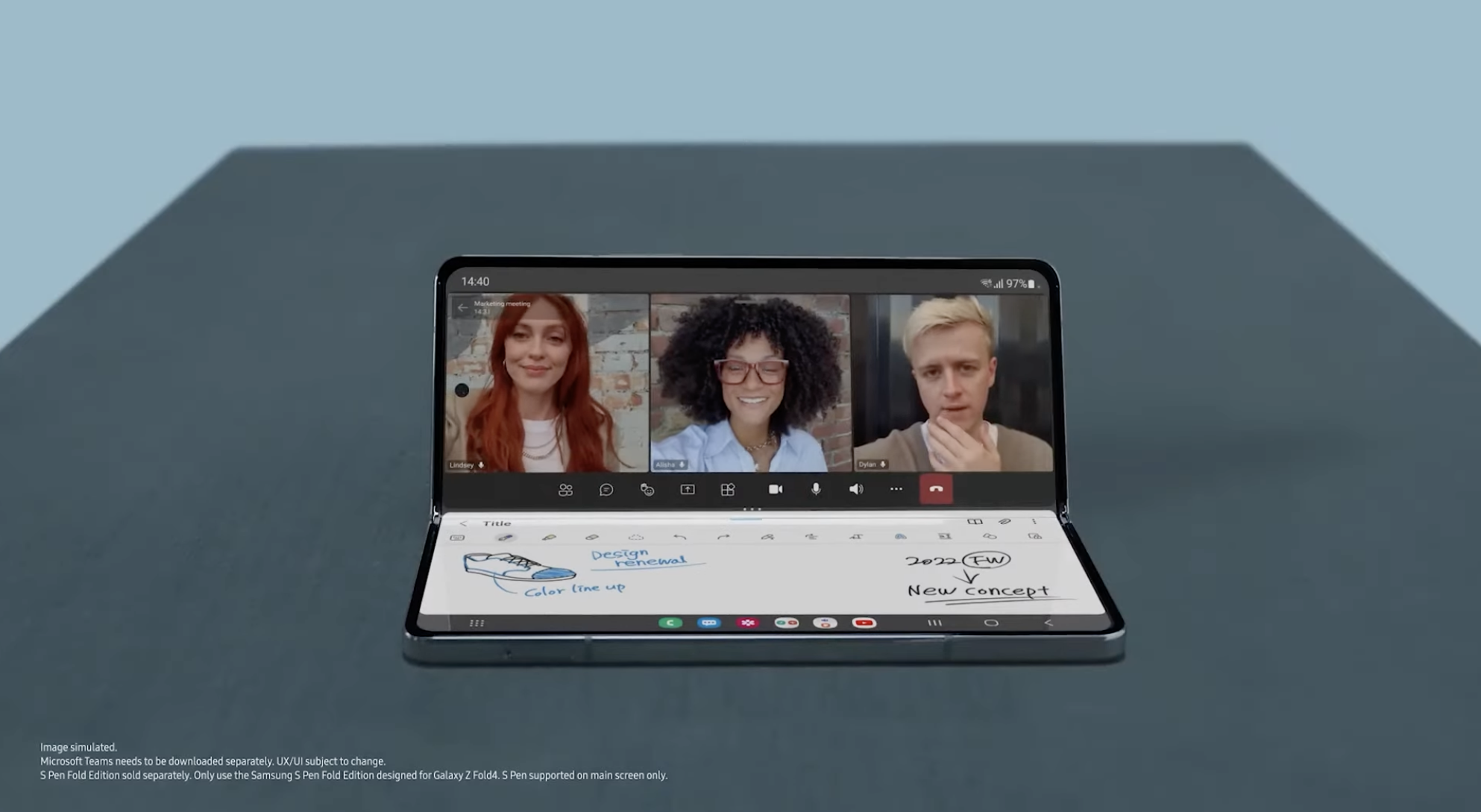 With the Fold 4's software experience, you just tap and drag what you want, where you want it. You can resize everything and it just works! As a pretty hardcore Apple user, this is something I never thought I'd come to say when talking about an Android device.
I know some of you will tell me 'What about iPad!?' - But honestly has anybody tried using their new Stage Manager? It just feels like a hot mess to me.
On the Fold 4, I love using the big screen, I love the feel of it in the hand, the ONLY thing I wish it had was the voice transcription features of the Google Pixel. Because those features alone for me, make the Pixel 7 and 7 Pro come a very close second.
What are YOUR favourite smartphones for 2023, do drop them down below in the comments.