We're going to be looking at WeVPN, NordVPN, ExpressVPN, and SurfShark as well as a few other services that have dropped since my previous review.
This VPN space is a really tricky one to navigate, and there's lots of talk about some VPN Providers buying up even the review websites so they can seemingly list themselves as the best VPN provider, tested by an 'independent' party.
💡
Today's review is 100% based on my experience of being a paying customer of these VPN services, and we are going to cover Features, Speed, Security, and Pricing, then at the end, we'll wrap up with an overall winner for 2022.
WeVPN
WeVPN is a new kid on the block, only launched in 2020, but being a relative newbie to this space gives it a tonne of advantages. They have apps for pretty much every device you could ever think of, and some extra tools like WeAlert that integrates with haveibeenpwned.com, which lets you know if your personal information has been breached and leaked online.
They have a DNS feature that's currently in Beta that lets you lock down and secure your browsing, protect yourself online, browse websites faster AND access blocked content, without needing to dial up to a VPN Service. This feature is always on and can cover unlimited devices. For me, with all of the horrible things going on in the world right now, being able to access content, free of borders or boundaries is a huge thing.
As of December 2021, you can have up to 10 devices secured by the service. There is also a service called WePlay which gives you full access to over 350 different streaming services and websites across the world.
So as far as VPN Services go, WeVPN does seem to go above and beyond just that little bit further to actually protect your privacy. In terms of the actual transfer speeds - we're going to test by downloading some large files, from servers that I know can reach those speeds, and across multiple countries, as we go further and further away from my location here in the UK.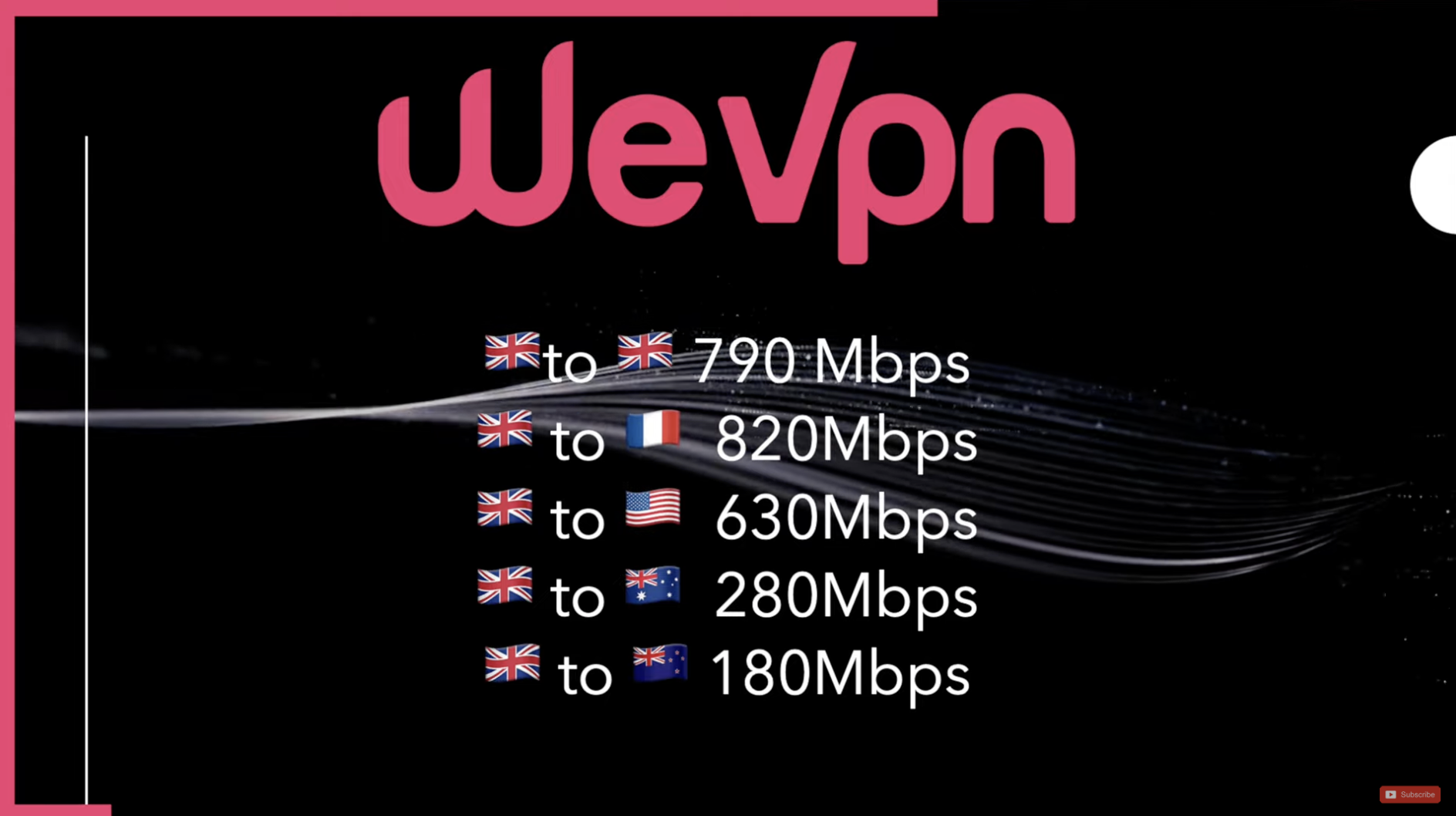 Now those speeds are incredibly fast, and for most people - Unless you have a fast connection, you'll hit your own speed limits before you hit their limits.
Just one thing to note here is that at the time of making this review, there is an issue with the Mac client of WeVPN, and whilst it does work, I was seeing speeds about half of what I was getting on Windows.
On the subject of Security & Privacy, I came across this Twitter thread from WeVPN, calling out another VPN Provider for both using a free online service, HaveIBeenPwned.com, and licensing it as their own, with no reference to the original creator, AND charging for it.
Once called out on it, they of course apologised and fixed the reference, but WeVPN went after them again to ask if they were simply white-labelling another VPN service, which they say they weren't, but all in all - it seems like WeVPN really is interested in protecting their customer's data.
They also list all of their staff on their website, you can get in touch via encrypted PGP keys - which allows for a truly encrypted way to get in touch with them, instead of generic contact us forms that most other providers use.
They show their roadmap, and their standards and ethics, along with groups they are members of - and specifically the VPN Trust Initiative, which includes Express VPN, NordVPN, and SurfShark which we're also covering today.
WeVPN's HQ is in the British Virgin Islands, which has some of the best privacy laws in the world AND isn't part of the 14 eyes intelligence groups which are countries known to collect and share user data amongst themselves.
There have been no reported breaches but it's worth noting that there don't seem to be any independent audits that have been carried out.
In terms of pricing - sign up for 2 years and get 3 months free, and that will cost $2.59 per month billed every 2 years. So $69.96 for 2 years. Oh, and also Journalists can get a free copy by getting in touch.
The pricing seems pretty good actually and includes everything that you need, including the new security and privacy features that I mentioned. All in all, a very good start from WeVPN.
SURFSHARK
As well as the standard VPN features that we'd expect, Surfshark also lets you block ads and malware, has a private online search feature, has personal data breach notifications if you sign up for their Alerts service, and they also specifically call out secure IPTV access as well as buffer-free online sports.
You can also use Surfshark on Unlimited Devices.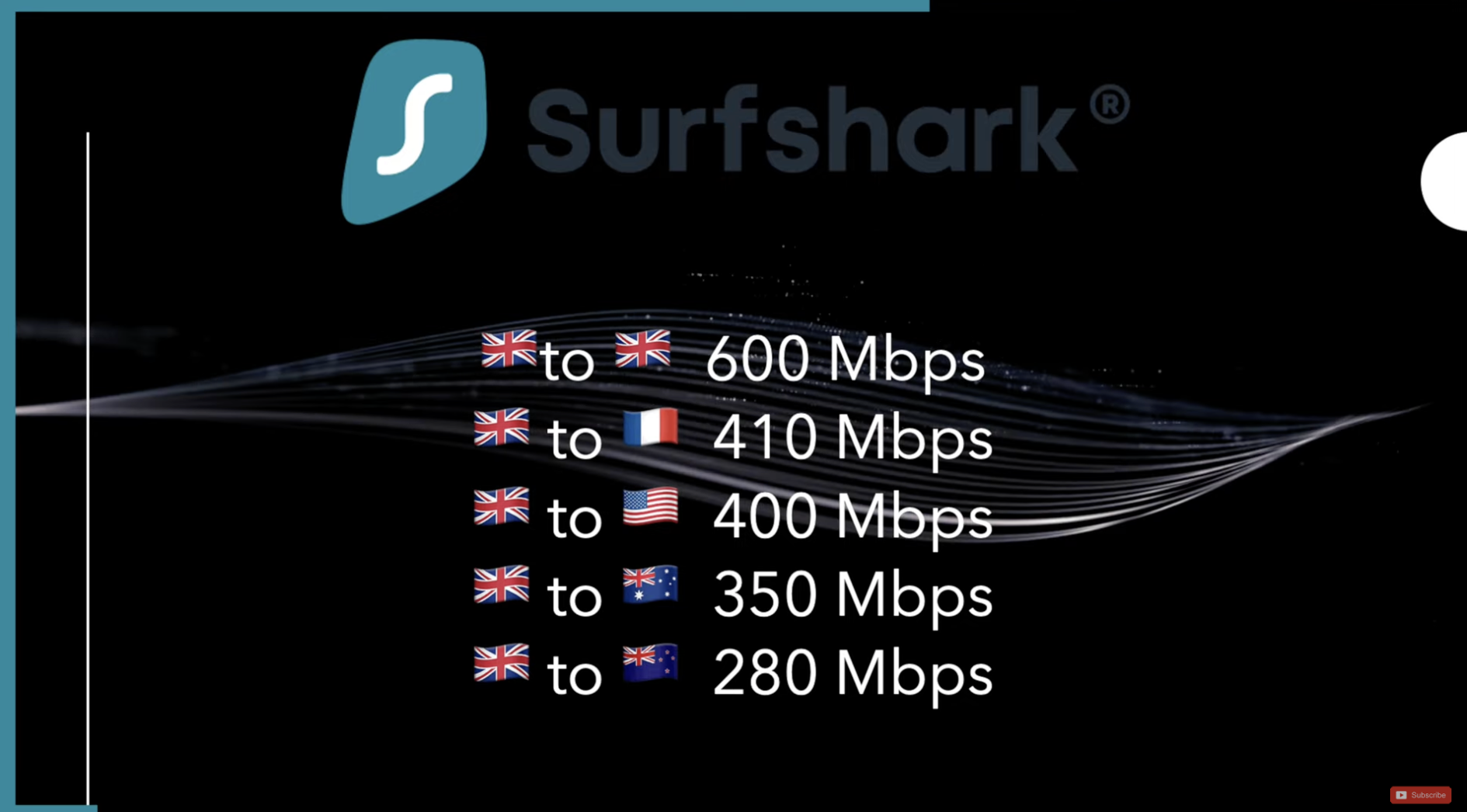 I have to say, the speeds during my tests did fluctuate a lot this time around, I think because of all of the activity going on in Russia and Ukraine, with so many people now signing up for these VPN services to avoid content restrictions which are being forced upon them.
Whilst I will say these speeds are impressive, I also struggled with a few locations, and had to try multiple times to find one that gave a good speed. Which is kind of fine because it doesn't take long to swap over servers.
When it comes to security - Surfshark is one that has been independently audited for any issues which came back essentially with flying colours, and it is an improvement on the last audit they had which only covered Chrome and Firefox extensions rather than the internal systems. It's great to see they've taken extra steps to show they have nothing to hide.
However, in 2021, Surfshark announced they were moving from the Virgin Islands to the Netherlands which is part of the 9 eyes alliance that shares information between countries - and they stated this is due to more favourable tax conditions, which makes sense if you are a growing business.
They have been transparent in the announcement, and say that they can retain their no logs guarantee event from within the EU. But there are still concerns about what their intentions might really be, and if any legislation changes could affect their ability to keep their data anonymous.
Having said that, there have been no reports of breaches over the years and so as it currently stands, I don't think you have anything to worry about with Surfshark.
Pricing wise it's $2.49 per month for 2 years, which comes to a total of $59.76 - $10 cheaper than WeVPN. BUT they have an add-on for an extra $1.49 per month which gives you extra protection like anti-virus protection, breach alerts if your data gets leaked, and additional privacy features which are included as standard with WeVPN.
This then brings the total to $95.52 for 2 years - which is a LOT more expensive than WeVPN, providing you take up those additional features. Or, if you don't use them, it's the cheapest.
Next up, it's NordVPN
NordVPN
Nord VPN is pretty much the go-to when it comes to a VPN Service. They're pretty much everywhere when it comes to marketing with notable online celebrities, like sponsoring Casey Neistat, and are one of the highest-ranking apps on the App store.
For features, you can connect up to 6 devices, across pretty much any device type. There are privacy features to hide your browsing traffic, it can block malware and viruses, has 2FA, and a Kill Switch to cut off everything if you notice something is not quite right.
There's a cool split tunnelling feature that lets you stream content via the VPN but still browse locally without those websites thinking you're in whichever location you're streaming from. You can get a dedicated IP address, there's double-hop protection - and a tonne of features. But, a notable omission is the lack of breach notifications if your data gets leaked.
Normally that's not something I would personally expect from a VPN Service, BUT it's worth mentioning given that both WeVPN and Surfshark offer this.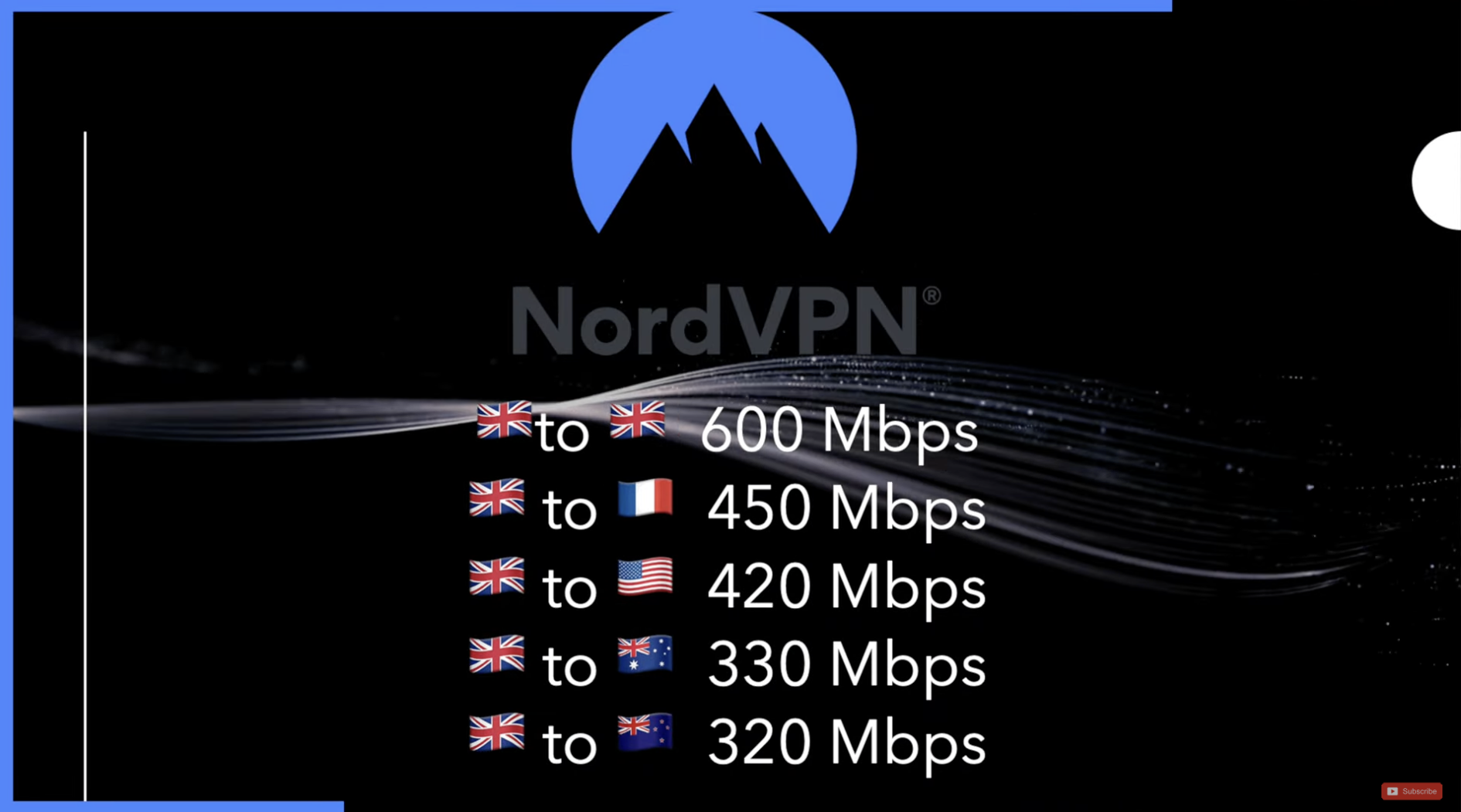 Overall, these speeds are solid, and actually, for Australia and Newzealand, which are the furthest distance from me, it's been the best so far. But again, for most people, unless you have an ultrafast connection, you'll end up maxing out your connection before you hit the limitations of the VPN Service itself. Overall though I would say WeVPN is taking the lead on speeds, providing you don't want to connect to the other side of the world.
In terms of privacy, NordVPN was audited back in 2020, there's been no further update or audit since then, however, 2018 was their audit before that, so I would expect that the next time I do this review there should be another audit completed.
They're based in Panama and are outside of the 14 eyes, the nine eyes, and five eyes, Arrr. This means that there's nothing to worry about here when it comes to your privacy.
Pricing wise, we're at $3.49 per month for 2 years, so that comes to $83.76 which is almost 20% more expensive than WeVPN, more expensive than Surfshark if you don't take out the extra breach protection from them, but does potentially give you better privacy than Surfshark.
EXPRESS VPN
Features we've seen before - split tunnelling which lets you stream online whilst browsing locally, they also offer a private DNS service that your whole house can use, to protect your browsing even when you're not connected to the VPN service. There's a kill-switch, blocking malicious content, and you can use it on up to just 5 devices.
So that's Surfshark with Unlimited, WeVPN with 10, NordVPN with 6, and ExpressVPN with 5.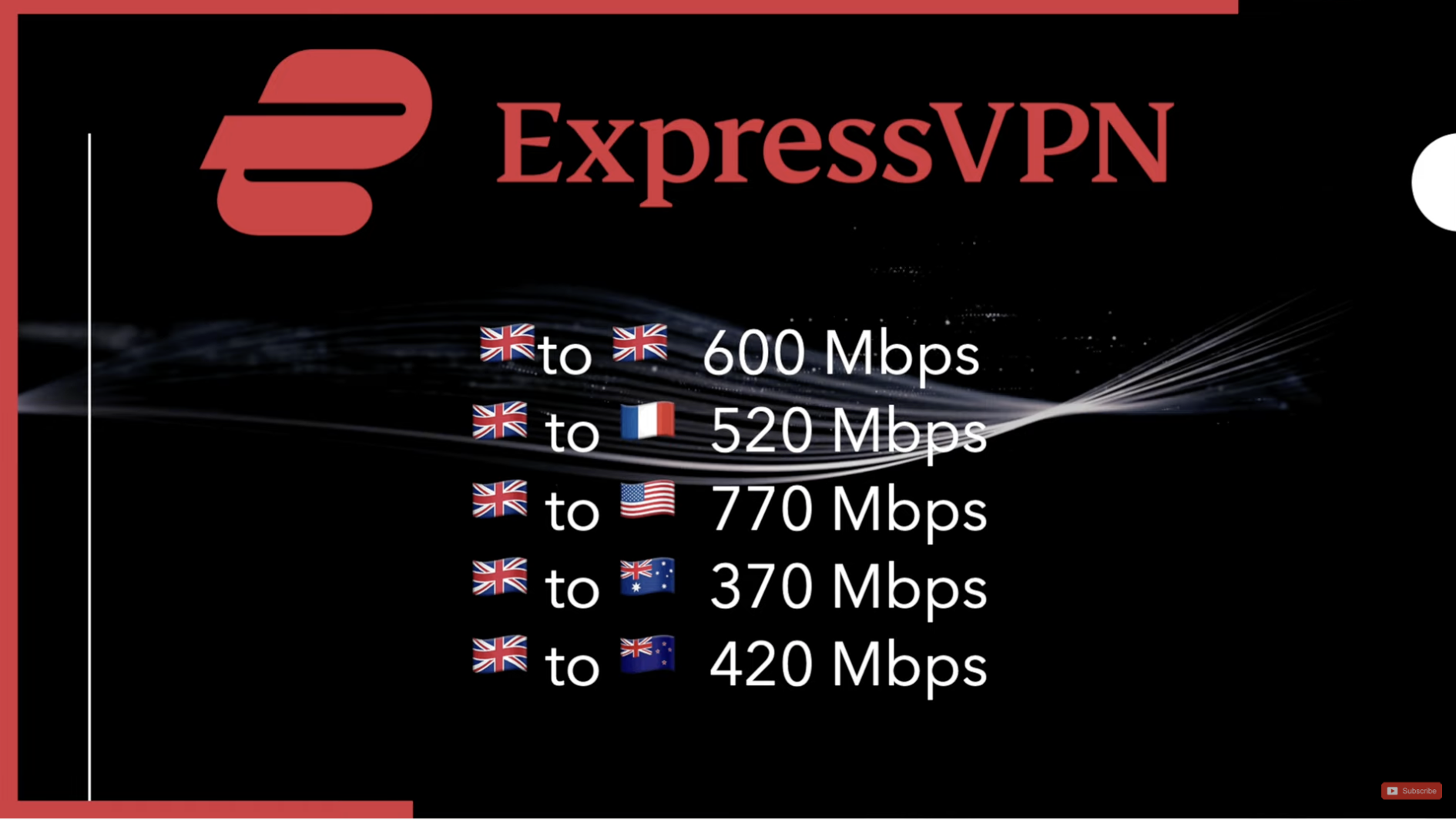 Ridiculously fast speeds in comparison to the others I've tested, particularly when looking at locations further away from me like Australia and Newzealand. Though it does lose in comparison to WeVPN for nearby locations.
For security and privacy, there's good news again. No breaches, they're also in the British Virgin Islands so outside of the whole 14 eyes thing and has proved that it doesn't retain data logs - so all good stuff here.
Pricing, however, is $8.32 per month on a 1-year deal, and oh, this is awkward, they don't offer a 2-year price.
So for 2 years, it's a total of $199.90 - which is wait, let me make sure I've got this right, 185% more expensive than the cheapest provider in our tests here today. 185%!
But let's be fair quick, let me look at the 1-year pricing.
WeVPN. $4.16 per month
Surfshark $3.06 per month
and NordVPN $4.99 per month - all of those on a 1-year plan.
Which still makes ExpressVPN over 170% more expensive than the cheapest 1-year pricing from SurfShark.
Nuts. Absolutely nuts.
---
Recommendations
If you want the best VPN Service - my recommendation would be to go with WeVPN this year. It's fast, it's affordable, it's secure, has a tonne of features included as standard, and has a reasonable device limit. Just be aware of issues with their Mac client if you're reading this near the time that I post it.
In the second place, I would probably put NordVPN. Third would be ExpressVPN even though it's a high price, it's still a good service with good speeds, and then fourth would be SurfShark, just because of the uncertainty around their decision to move to the Netherlands, even though it has good speeds and looks like a great service.
---
🛒 The Best Password Manager Get 50% off your 1st Year
🛒 The Best VPN 83% off AND 3 months free