I just spent £4.5k on Apple products - and here is why.
The Apple Mac Studio and Studio Display are by far the most exciting announcement that I've seen come out of Apple in recent years.
So what have we got?
There's a new desktop Mac that just looks like a Mac Mini on Steroids, and a new display, that on the face of it looks like an Apple-branded version of the LG Ultrafine display they released a few years ago.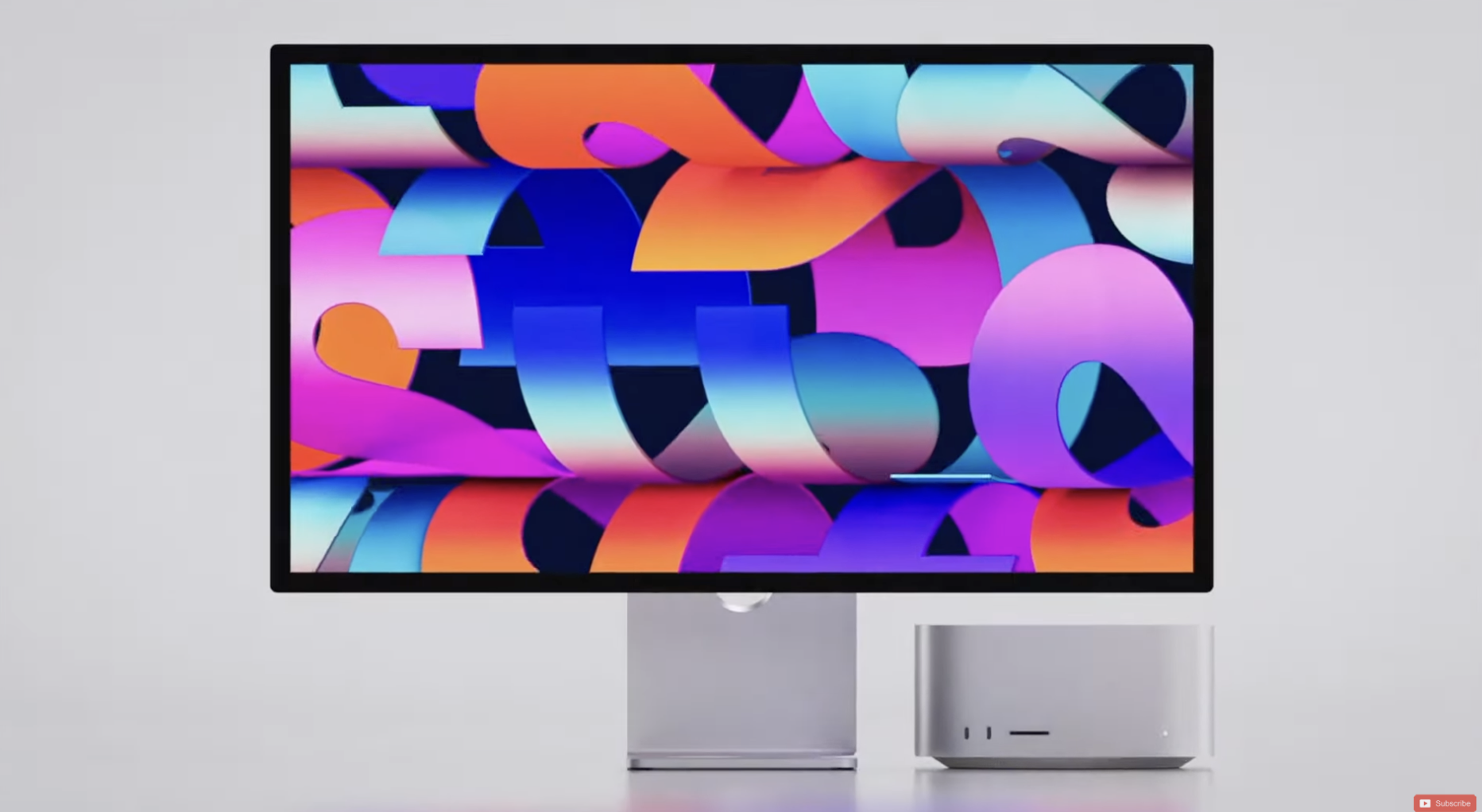 The Mac Studio is more powerful and has either the M1 Max OR the brand new, M1 Ultra Apple Silicone chip inside, and the M1 Ultra is essentially just 2x M1 Max Chips connected together to literally double everything. Double cores, double GPU, and double memory.
And we've finally got a tonne of connections!
4x Thunderbolt 4, 2 USB-A, 1x HDMI, 1x 10GB Ethernet, AND a 3.5mm headphone jack on the back.
Plus on the front, there is a further 2x USB-C's AND, and finally, we've got the return of the SD card slot!
Prices start at £1,999 for the M1 Max model with 512GB of storage and 32GB of memory, or £3,999 for the M1 Ultra model, with 1TB of storage and 64Gb of Memory.
Very expensive - but there's a tonne of good stuff there.
Quick question, do you think that Jonny Ive leaving Apple, was perhaps a good thing? Since he's left, we've seen the return of Magsafe, the SD Card slot, and basically a tonne of connectivity options - which means that dongle life is mostly a thing of the past?
Despite how great this is, there were some things that really annoyed me given that you're out of pocket £3-£4k by the time you add decent storage to your device.
And that is the HDMI Port, which is NOT, HDMI 2.1. This means that any screens connected via HDMI to the Mac Studio will be capped at 60Hz refresh rates and 4K resolution.
Now to the consumer, this is annoying. To the professional - it's not. I actually sit in both of those camps.
For professionals, which this is aimed at, who is doing video editing work, most likely on multiple screens, those screens would typically be connected via the Thunderbolt ports. The HDMI port is actually just there to connect to, a larger TV, so editors can then play back their work on a big screen, for them to see what the audience is going to see.
Because most professional videos are shot, at either 24 or 30fps, then they have no reason to send anything more than 60fps out of the HDMI port. All of my content is shot in 24fps, most movies are shot in 24fps. So that makes sense.
But the consumer in me does think, why couldn't they just have added support for HDMI 2.1, which then frees up another one of the thunderbolt ports on the back?
THE DISPLAY
Next up is the new display, it's called the Studio Display, and this starts at £1,499 for a 27" 5K Display. It's 5120x2880 in resolution, and when comparing it to my 49" Screen that is 5120 in length, therefore compressing that down to a 27" display, I'm expecting it to be really sharp to work on.
600 Nits brightness. Accurate Colours, a 12MP Ultrawide camera with a 122 Degree field of view, also brings the Center Stage feature to Mac.
There's a Thunderbolt port which can charge up to 96watts, plus 3 USB C ports and you can daisy chain these screens together.
It also has a high-fidelity six-speaker system with a force-cancelling woofer which has support for spatial audio. As well as a new three-mic array which basically, sounds like the audio on this thing is going to kick ass, and the microphone is also going to be incredibly good.
Two days ago, I didn't know this thing existed, and I didn't need to upgrade my M1 Mac Mini, because it's an absolute beast. Then today, I dropped 4 and a half k on a base spec, Mac Studio, and Studio Display. 😳
I'm genuinely interested in comparing the two - mainly because Apple conveniently left out all of the existing M1 chips from their comparisons. Instead choosing to once again compare it to Intel chips. So I'm going to be comparing both the Mac Studio to the M1 Mac Mini, and comparing a true 5K, Apple Display with a 5120 resolution, to a 49" Ultrawide with the same horizontal resolution. Plus the upgraded speakers and camera.