Thinking of partnering up on some content?
Here's a little about my audience, my channel statistics and results I've seen with brands I've previously worked with.
70,000 Subscribers
7,700 Followers / Connections
7,000 Followers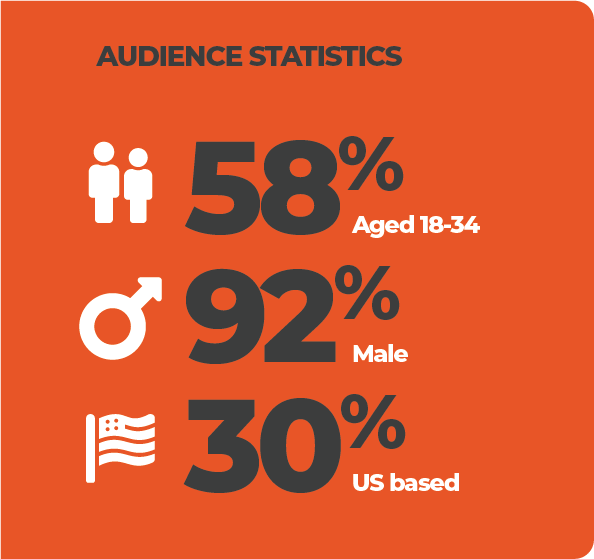 Channel Statistics (Last 90 days)
(Updated February 2023)
12.2m Views
1.5m Views from Long-form Video
10.7m Views from Short-form Video
211,500 Watch Hours

40m Impressions
8.2% from YouTube Recommending my content to viewers
Most Popular Long-Form Content (last 90 days)
I spent 7 Days Working in the Metaverse (235k Views)
Lifelong iPhone user Switches to S22 Ultra (193k Views)
10 Ways the Pixel 7 Pro is Better than iPhone 14 (131k Views)
Most Popular Shorts (last 90 days)
How to Charge a Galaxy Watch (1.6m Views)
Which watch charges fastest? (900k Views)
Is this the Apple Watch Killer? (714k Views)
Brands I've Previously Worked With
Ergotron / Google / Samsung / Sony / 1Password / Keeper / BenQ / NordPass / Synology
Collaborating with Pete has been a great journey.
He delivers great quality content with the appropriate tone that fit the brand he's presenting.
I would recommend 100%
Chloe Benabbou, Marketing Coordinator EMEA for Ergotron
---
Pete has been a phenomenal partner to 1Password. His channel has been instrumental in introducing 1Password to a remarkable number of new customers. Together with his community, Pete hasn't just driven growth; he's helped those new customers take full advantage of 1Password's many features and benefits.
Safeta Barringer (Affiliate Marketing Manager for 1Password)
Results
Results from Brands I've worked with

🔐
Average cost of Product: $3
Total 'first time purchase' revenue to date: $216,000
🖥️
Average cost of Product: $1,500
Total sales last year (2022): $210,000
🖥️
Average cost of Product: $150
Total sales last year (2022): $9,000
🖥️
Average cost of Product: $350
Total sales last year (2022): $46,000
---
Work With me
I love to work with new brands and products, and as long as you can work within the terms of my ethics statement, I'd love to talk with you!
Contact Pete