The Poco M4 Pro has just been announced along with the Poco X4 Pro 5G, and when Xiaomi offered to send me this phone, I was really confused.
Because the budget, Poco M4 Pro 5G, was already out, you can already go and buy one now!?
However, there are a few subtle differences. Some things are better than the 5G Versions, and some things, aren't.
---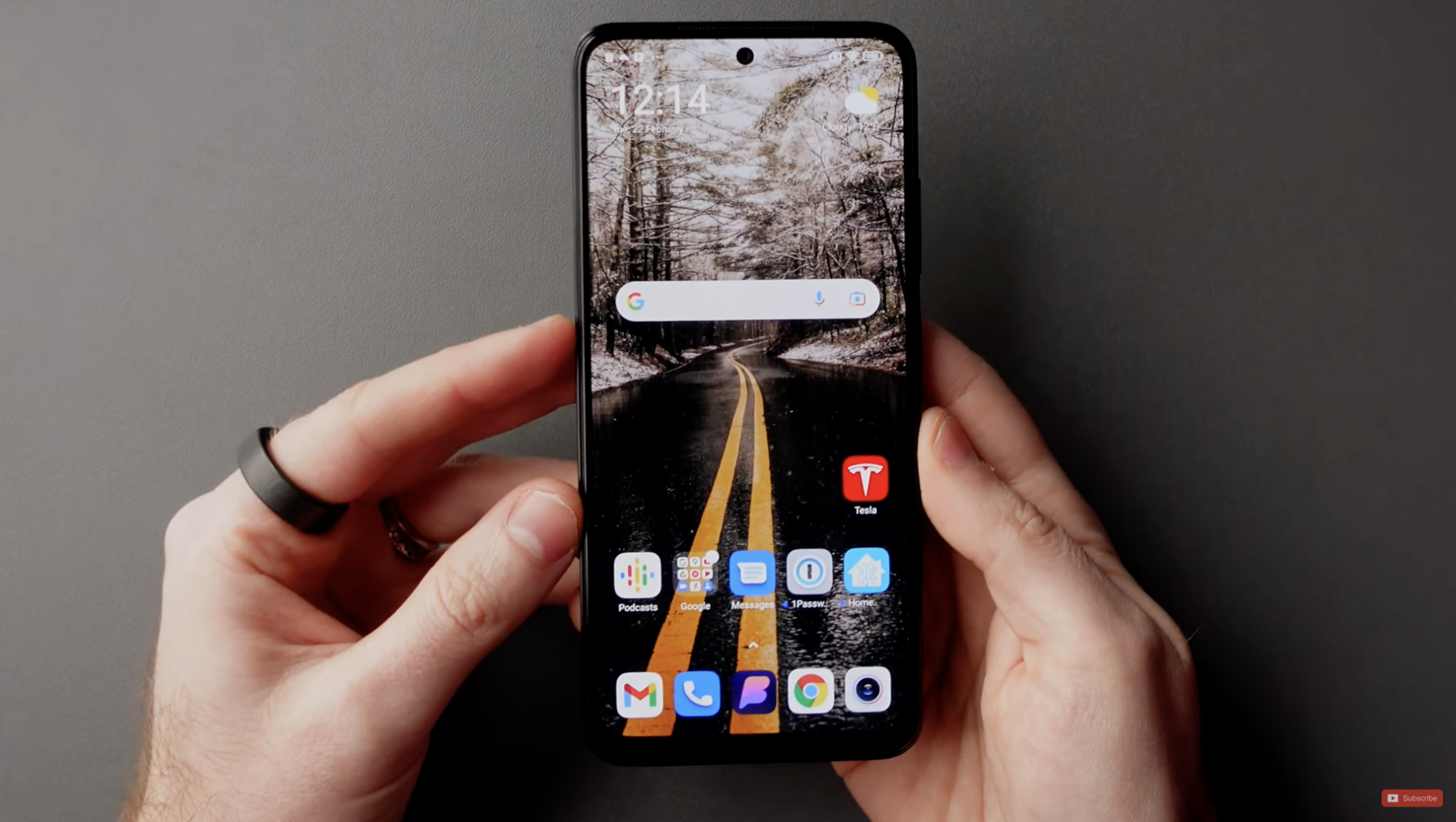 The Poco M4 Pro has a 6.43" Full HD AMOLED Display with a peak brightness of 1000 nits. It has an up to 90Hz refresh rate with Corning Gorilla Glass 3 on the screen.
In terms of cameras, Poco is running a Triple Camera Setup here instead of 2 on the 5G Model. With a 64Mp f/1.8 Main Camera, an 8mp f/2.2 Ultrawide camera, and a 2mp f/2.4 macro camera.
There is the same 16mp front-facing camera, same side fingerprint sensor, headphone jack, dual sim slot, and IR Blaster, same 5000mAh Battery, same 33w, and fast charging, and the charger comes in the box! Thank you POCO.
Let's talk about the design briefly, because this is a big phone with that 6.43" AMOLED display which can make it a 2 hand job when reaching all corners of the screen at times (unless you fancy re-adjusting your grip all the time and run the risk of dropping it!)
with that said, the back of the phone is plastic, which means it grips well. It also includes a basic case in the box as well as a pre-installed screen protector on top of that Gorilla Glass 3, so you get everything you need, even with this budget phone, to keep it in as good of a condition as you can.
There's a fingerprint reader on the side which is in a natural and comfortable position (although I wish Android phone makers would standardise keeping the power and volume buttons in the same place).
The Triple camera setup has been enclosed in the single raised section on the back of the phone which also gives you little to no camera wobble when tapping away on a desk.
The Poco M4 Pro comes in Black, Blue, and a very bright yellow, which I'd love to see in person instead of the same black phone each time I review these things.
From those specs, you might be thinking that this sounds just like a Redmi Note 11S which hasn't made it over here yet, and you'd be right. The Poco M4 Pro is one of their first phones if not the first phone to ship with the newer MI UI 13.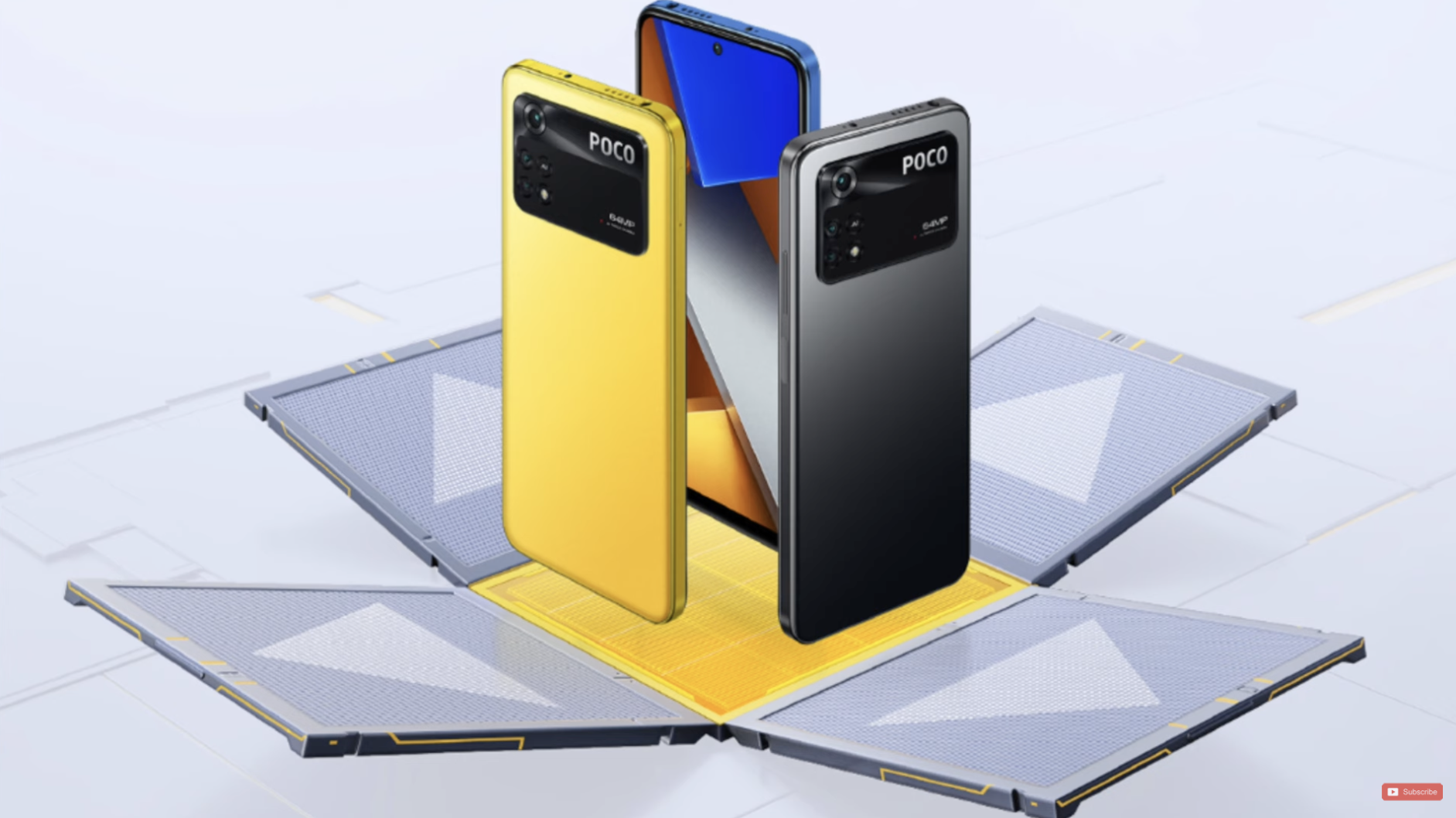 The phone also comes with a whole host of apps that you never asked for, some of them are useful, but most of them are worth immediately uninstalling just to tidy up the look of the phone. It almost feels like you've picked up someone else's phone.
You've got the normal apps that most people use like all the usual Google Apps, Facebook, TikTok, and Spotify, but then you also have games like PubG and Bubble Shooter, FM Radio, Opera, and apps like Agoda which contain a tonne of adverts?!
Generally speaking, the Mi UI 13 at least for me has been pretty solid. For a ridiculously cheap phone, it performs above my expectations, and when comparing the fingerprint sensor on the side to a flagship phone like the Pixel 6 Pro. It's actually a better and more reliable experience.
I've had one or two bugs when using it over the last few days. When trying to play a film on Netflix, it hung. When I did get it to play Happy Gilmore, swiping down to change the brightness was a bit challenging at times because of that slower CPU.
When you are watching content - with the likes of binging the latest YouTube videos or watching something on Netflix, everything to me looked punchy, saturated, and sharp. Keeping in mind the price point here, that's incredible for the price you're paying.
The always-on display though weirdly isn't an always-on display. You only get the option of tapping the screen to wake it up so, kind of mis-sold on that one.
There are also stereo speakers which help when watching content whilst slouched on the sofa, though the top speaker is noticeably different and with less bass than the bottom speaker. It's worth also noting that the headphone jack has made a return to Android! That works great, though pretty much all of my headphones are now wireless thanks to Apple.
Overall the audio quality for me, when playing at louder volumes, gets very muddy. But as long as you're not listening at Max volume like my deaf old ears, then you should be fine.
When it comes to gaming this is also a pretty solid phone. Although it doesn't give you as blazing a fast performance as the more flagship phones, it's definitely not a slowpoke. I could comfortably win rounds in Call of Duty Mobile, as well as my years of dedicated gaming with Clash of Clans and Clash Royale, with a big, bright, and responsive enough screen to have an enjoyable gaming experience. All whilst the phone wasn't getting too hot and burning a hole in my hands.
There is also a special gaming mode that you can use to stop things like notifications from popping up whilst you're about to win a game.
---
There are good things to say about the power and battery charging too. The 5000 mAh battery does last a whole day, even if you spend a lot of your time watching videos, playing games, on the phone, or video calls, and I comfortably got through to the end of my very long sort of 6am to 1am days without needing to charge.
When you do need to charge, there is no wireless charging BUT there is a fast 33w wired charging on the Poco M4 Pro that takes you from empty to full in about an hour, which is pretty great given that it's a budget phone. It's faster charging than an iPhone or even the brand new S22 Ultra.
---
Let's talk about the camera now.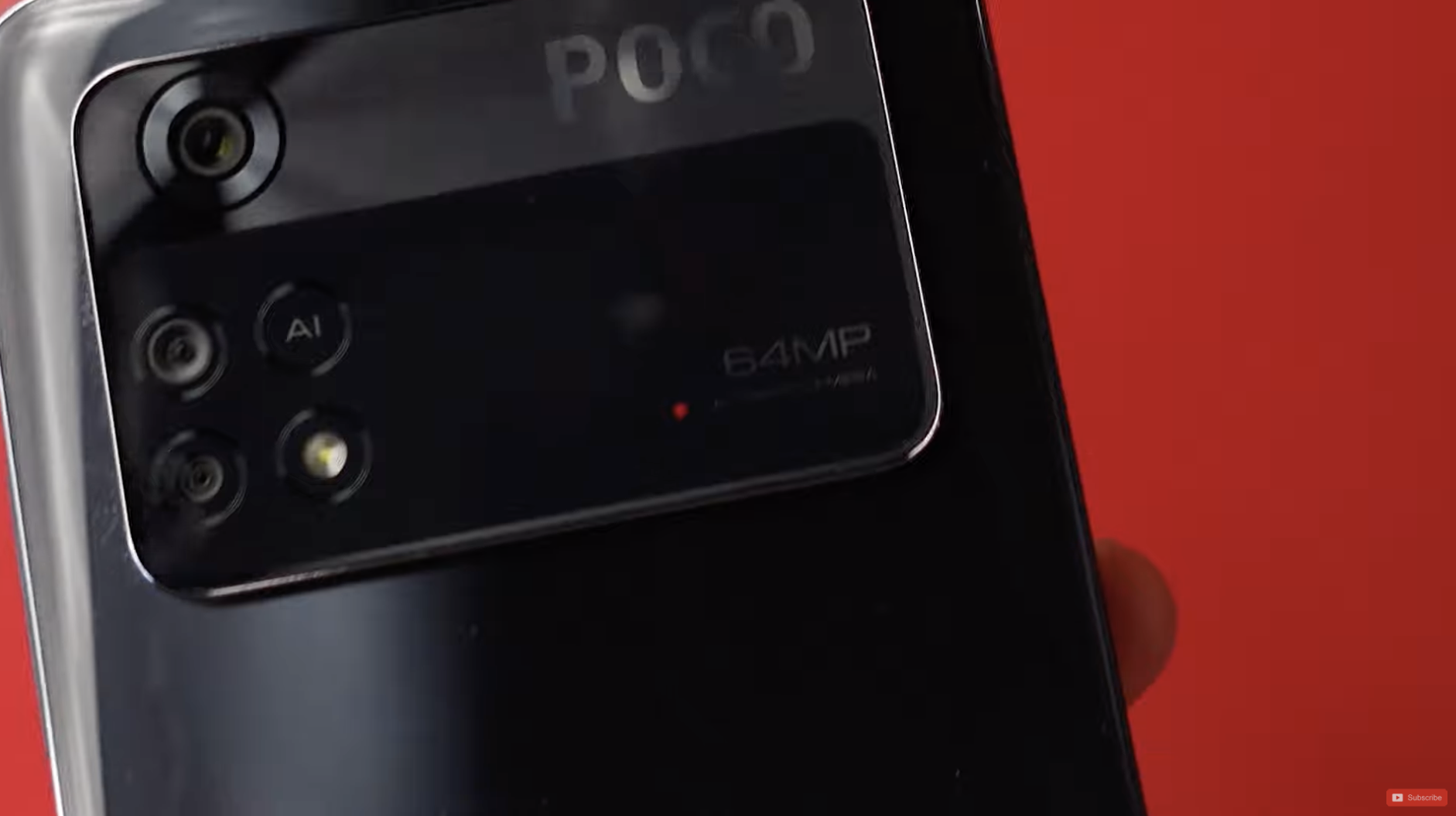 The cameras are actually surprisingly good for their price. I'll be honest, when I started researching this phone and watched a few reviews about the Poco M4 Pro 5G, which has a different camera setup - I saw that it wasn't that great. It took blurry shots, was bad in low light and you basically struggled to get anything good unless the camera was still.
But that is not the case with this version with the new camera setup. It's not perfect, particularly here when I shot some portrait shots at a distance and you can see it's totally buggered up what's in and out of focus.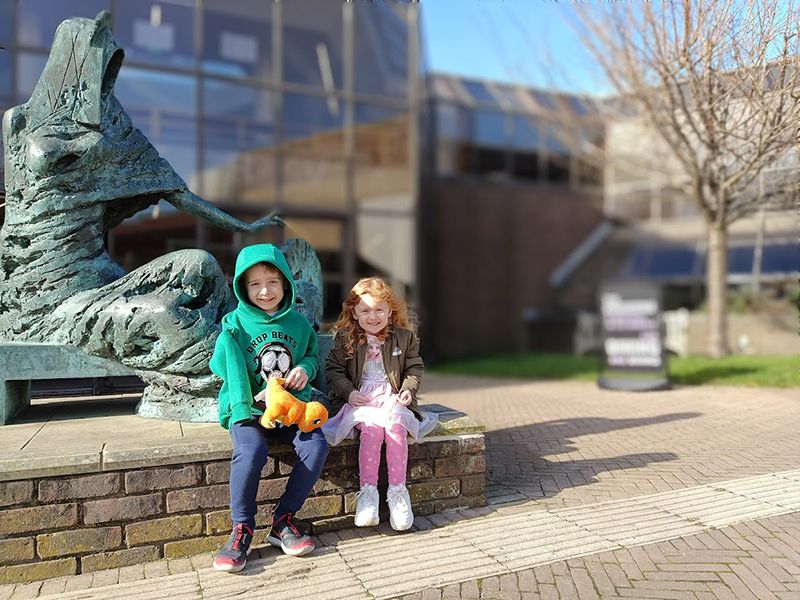 But, the colour reproduction was OK, and I took a bunch of portrait photos of my daughter which would have been really blurry given that she literally wouldn't sit still, but actually, they're not - none of them were! So that was a huge surprise for me.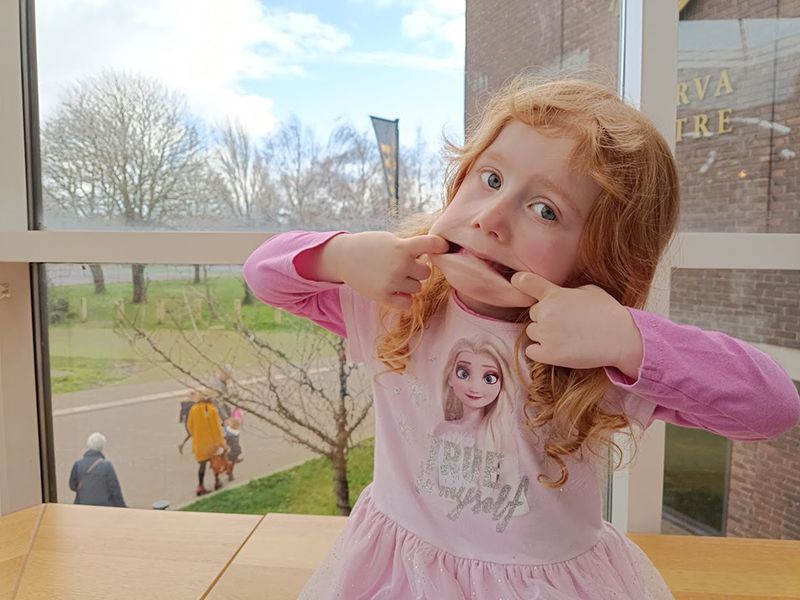 The one area it did struggle was to get accurate colours under challenging lighting conditions. See here from a trip we took to the theater. Parts of the image are too dark, the actual focus of the picture is washed out because it's too bright, and if you compare this to a flagship like the S22 Ultra which I also had to hand at the time, it's a very different picture.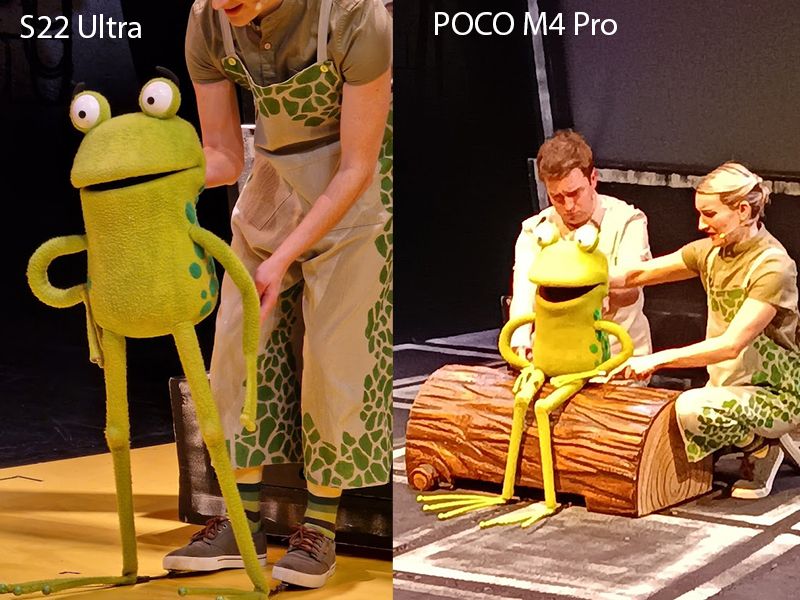 However, for a budget shooter, it's a solid phone and much better than I was expecting, as long as you have enough light there, and it's not in harsh conditions like a really bright sunny day. You kind of need that perfect, bright but cloudy day to get the best from this phone.
I think if anything, I'm still a little confused over why this model exists. Considering the 5G was launched last year, with a different camera configuration and at an already very, very strong price. I'd be tempted to just upgrade the camera array on the 5G Version and re-release that as the S or Plus version of the M4 Pro 5G.
With that said, If I was looking for a budget phone, at least at this price point, then this is a pretty solid option. I love that it has a solid and reliable fingerprint reader, good battery life with fast charging, and with everything just being all-around good - you can't go wrong with one of these if you are looking for a budget phone. Just be aware of its limitations and how far you can push it with your day-to-day use.