Is the TS-233 a great device for your private cloud and home multimedia setup?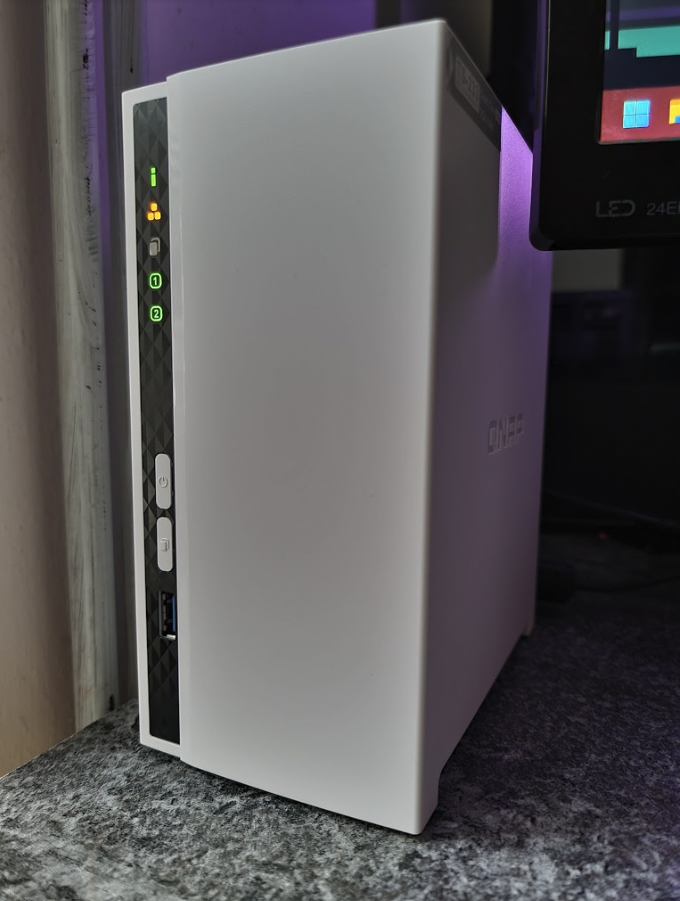 Hey, My name is James Aslett, and I'll be honest. Despite working in IT (albeit in the software side), I'm not very technical with networking hardware, and this is my first foray into NAS drives. As such, I'll be coming at this from a complete newbie perspective, so forgive my unbridled ignorance.
I wanted to try a NAS drive because I was sick of having to boot up my PC in order to access my Plex library. With a NAS drive, I can store the entire library in my own personal cloud that is accessible anywhere, on a device that is powered up 24/7. The cool thing about NAS drives is that you can install apps on them, making them truly standalone machines in their own right.
The QNAP TS-233 has two drive bays that'll take 2.5 or 3.5-inch SATA drives. If you have the funds, you can add up to a whopping 36TB (2 X 18TB). That should be more than enough for even the most enthusiastic media hoarder.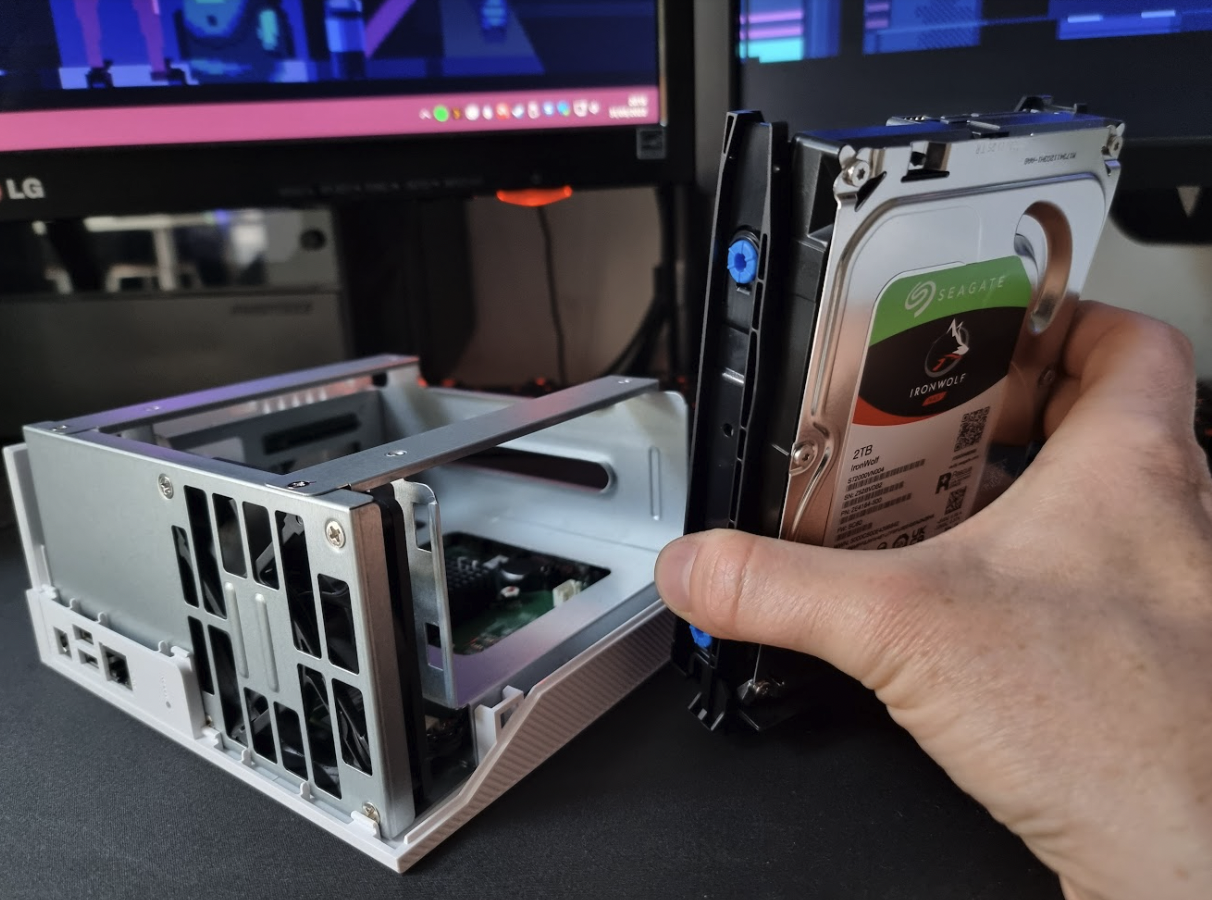 Inside the TS-233 is a quad-core ARM Cortex-A55 2.0GHz processor, 2GB of RAM and 4GB of flash memory. It also boasts the following features:
Built-in NPU (Neural network Processing Unit) for high-speed face and object recognition
QuMagie Smart photo management, including timeline scrolling and iOS Live Photo display
QTS 5 operating system
Snapshots are an advanced backup system that provides greater security features than regular backups
BOX CONTENTS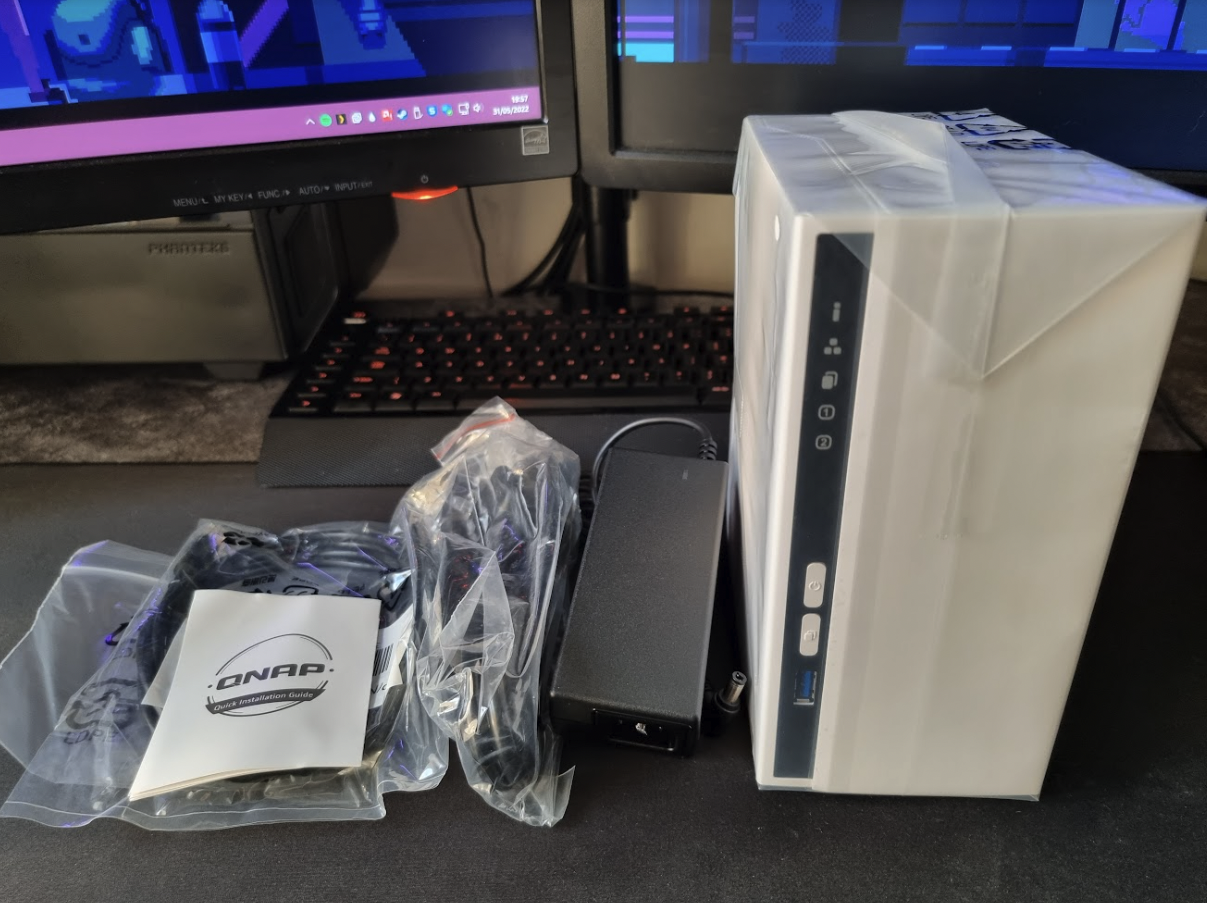 Ethernet cable (2M)
AC adapter
Drive screws
Quick installation guide
Warranty card
And of course the TS-233!
DESIGN
As far as chunky white boxes go, the TS-233 is pretty nice-looking. Its clean and minimal design means that you could actually have this thing on display as opposed to hiding it away in a cupboard. It has a single cooling fan, but it's ultra-quiet. I can't even hear it under normal operation and I'm sitting right next to it.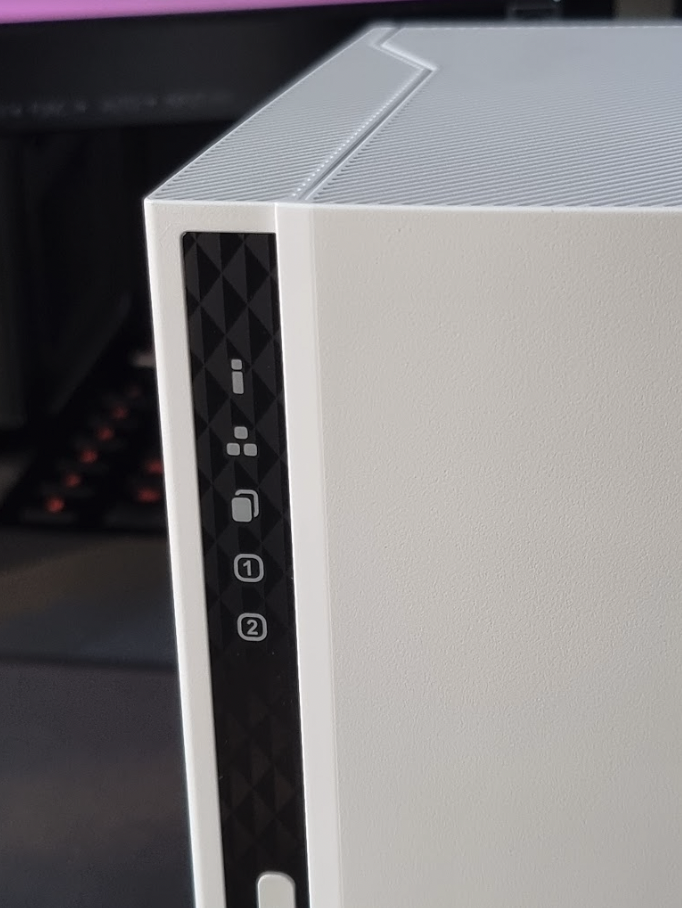 INSTALLING THE DRIVES
This couldn't have been easier - simply remove the single screw holding the top panel in place (which was easily undone with a guitar pick I had lying around), slide the panel off and install the drives in the 2 slide-out bays. Screws are provided but are optional, as the clips in the bays do a perfectly adequate job on their own). If you need them, there are full visual instructions for the terminally nervous (like me).
Once the drives are in, connect the Ethernet cable to your hub (or suitable switch), connect the power supply and the TS-233 will come to life.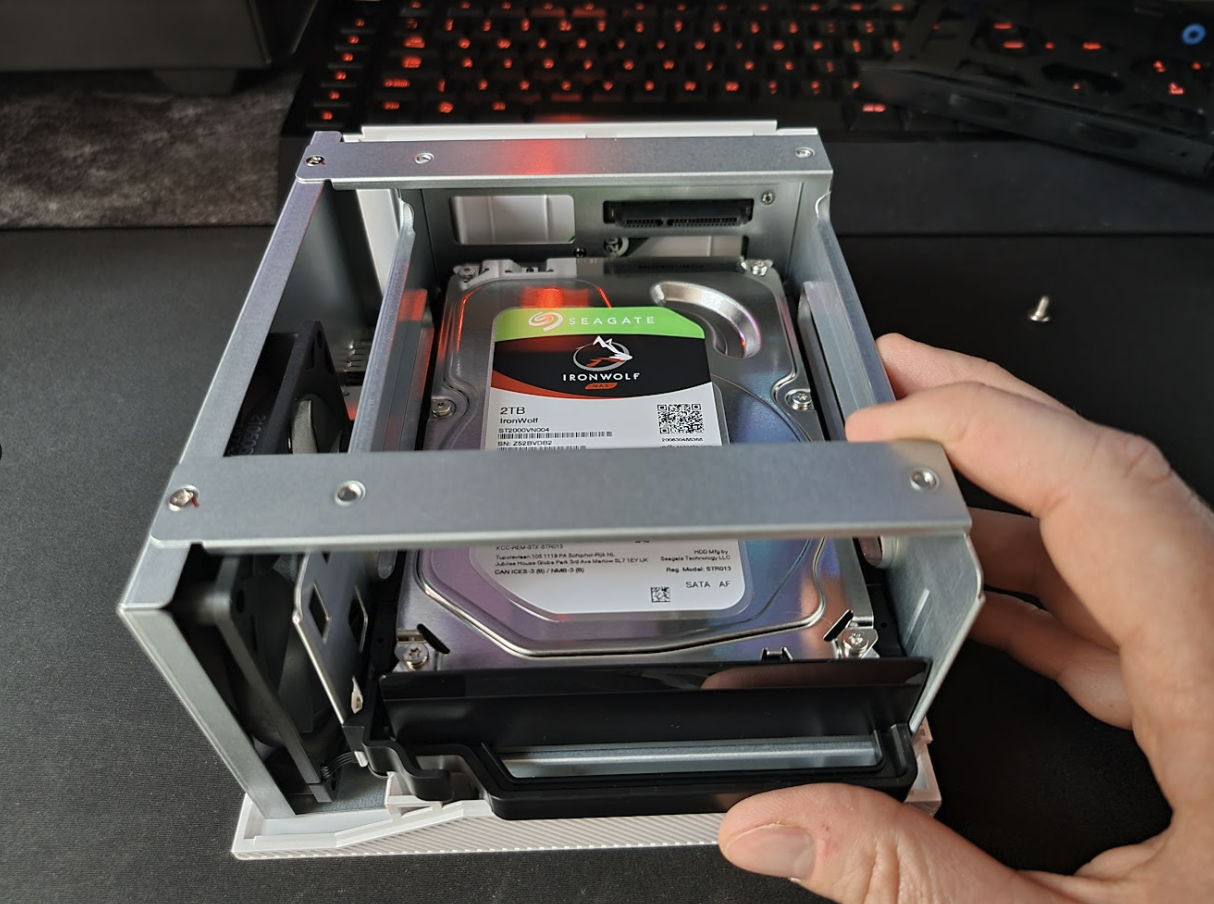 FIRST TIME SETUP
For reasons unbeknownst to me, I just wasn't able to get the Qfinder Pro software to find my NAS at all. It's probably something I did wrong, but in the end, I settled on just accessing it via its IP address. From here it's easy to log in and jump straight into the slick QTS 5 OS. Through this interface, you can basically do everything you need to do - upload files, format drives, install apps (I immediately installed Plex!), create backups and more.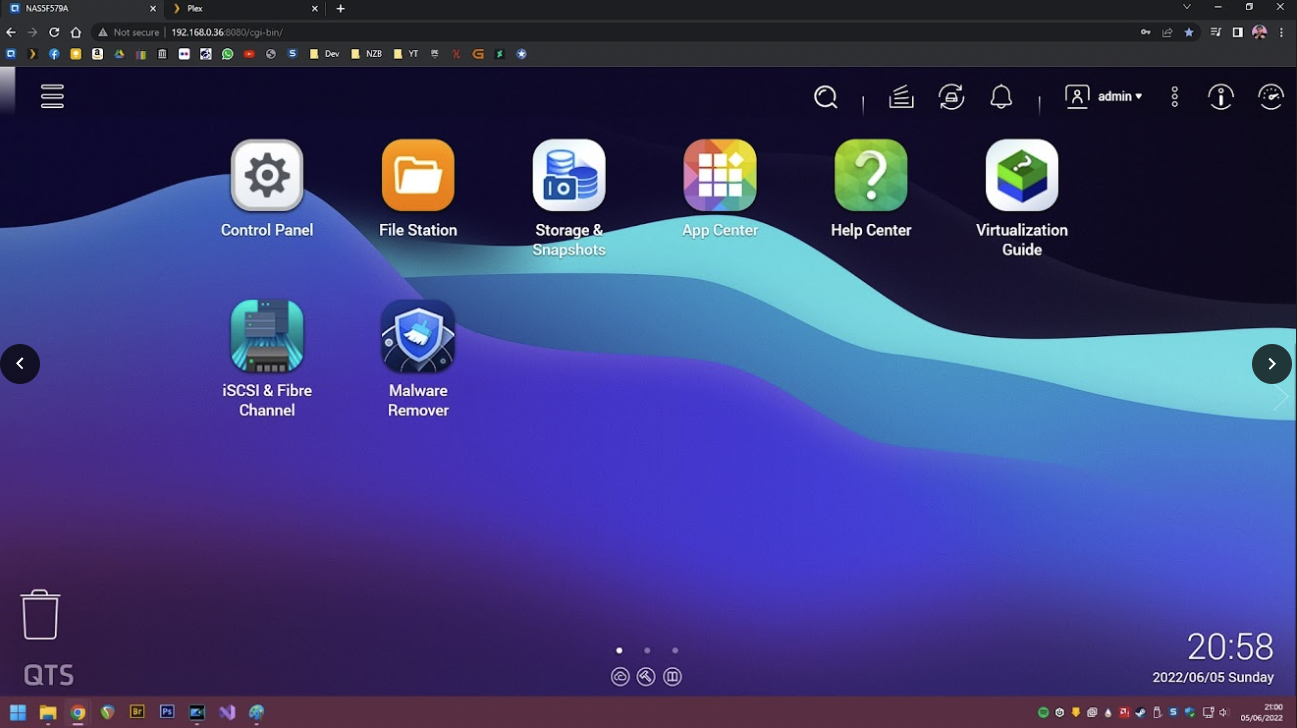 SPEED TEST
I had my TS-233 hooked up to a gigabit switch connected to my home hub, and speeds have been fine for me so far - when transferring large files, the transfer rate generally fluctuates between 69 - 85 MB/s. The TS-233 is advertised to hit 114 MB/s download and 103 MB/s upload though, in the right conditions.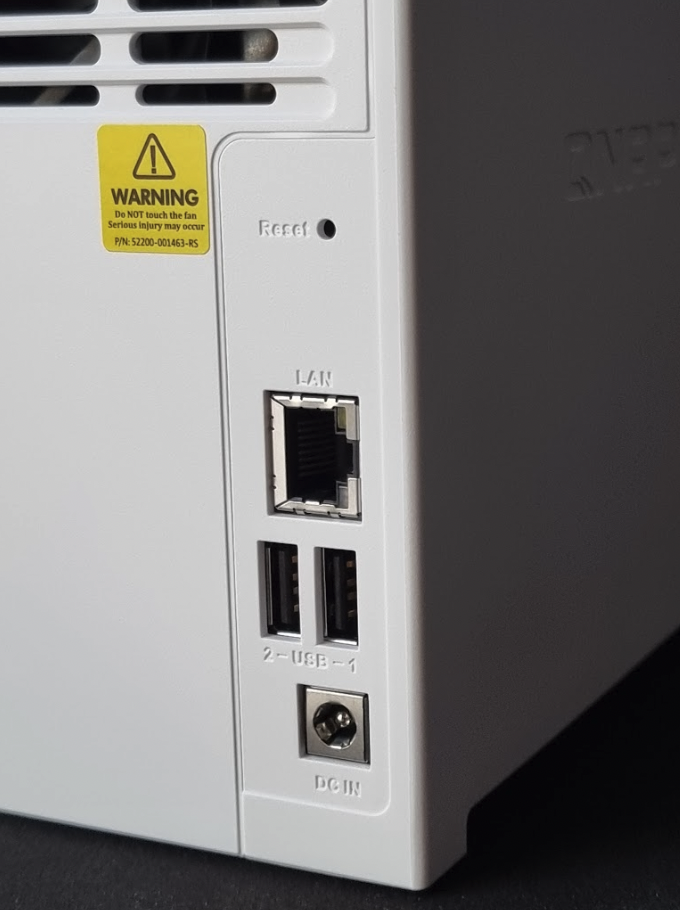 MEDIA STREAMING
I have tried both 4k and 1080p streaming content in Plex and the TS-233 handles both with ease. It supports ARM NEON technology which purports to accelerate video processing, and it certainly felt as though nothing was a struggle here as it was when I used to host my Plex server from my ageing PC.
CONCLUSION
The QNAP TS-233 is a very capable and smart NAS device, and won't break the bank at £199 (current Amazon price). Yes, it doesn't come with any drives and no, it only has a single gigabit port, but for the average home user, this is a superb device. With it, you will be able to store your data in your own personal cloud and access it from anywhere. From my experience with it to date, I would highly recommend it.