This is one of the most insane phones that I've ever reviewed.
Aside from its other flagship features, this thing charges from zero to 100%, in just 15 minutes.
I actually had to go out and buy another charger so I could test this thing out here in the UK, it's that fast.
---
I'll admit, I'm slowly being won over - particularly when it comes to seeing these bleeding-edge features like 120 Watts of charging on Android phones.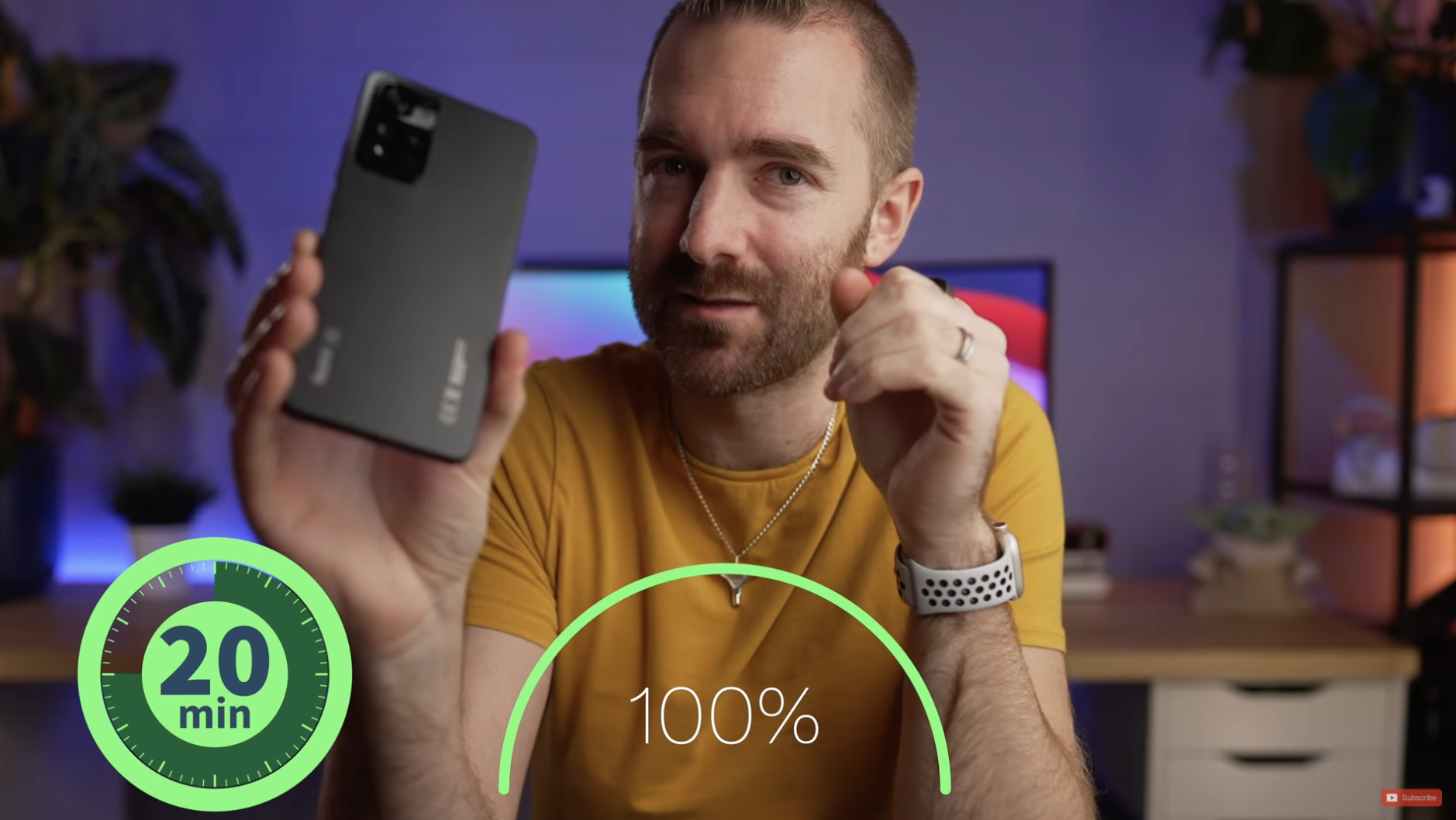 One thing you lose when switching from iPhone to Android is FaceID, and so it's been strange on Android getting used to going back to having a fingerprint sensor, whether that's built into the glass on the sides or even on the back of the phone.
I will say that the placement on this Redmi Note 11 Pro is actually quite comfortable. Typically speaking when you pick up your phone from your pocket or on a table, you will naturally cover the fingerprint sensor and so I've personally found this easier to switch to and use than those phones that have under the screen readers.
There is also Face unlock but as with any Android phone, face unlock is pretty insecure and I wouldn't personally recommend you use it. So it's all the more reassuring that the fingerprint sensor is very fast and very accurate.
It's also tactile, you can feel where the sensor is, and it also has a neat double touch feature which you can enable in the settings, which I've got to control the torch. So from one button, you can customise features for what a double-tap does, as well as a full-on double push which most people tend to use to launch the camera.
That's actually made this phone really great as a utility, because if I'm not picking up my phone to actually use it, then I'm probably just going to use the camera, or the torch or just check the time.
Speaking of which, this phone has a fixed 120hz AMOLED display, so it's not adaptive, it also has 360hz touch sampling, gorilla glass 5 on both front and back, it also comes with a screen protector pre-installed, even a case in the box, and an always-on display - that is one of those features I just wish Apple would get across to the iPhone.
The ability to glance down and see the time or the notifications you have is such a nice thing to have. BUT - it's a shame that it's not an always-on, always-on display. I assume that some android phones choose not to do this due to battery life, but call it what it is.
It's not an always-on display. It's no different from my iPhone where I have to tap the screen to wake it up and see what's going on.
The next thing I love about this phone is its expandable storage. Expandable storage seemed to have been a big thing for Android, so I was pretty disappointed to move over to Android only to find that most flagship phones had removed their expandable storage.
But that's not the case here with the Note 11 Pro+, it has Dual Sim trays OR where the second tray can take a Micro SD instead of a second sim. This means you could easily, and fairly affordably get up to 1TB of storage in this phone. That is another big check off my list of things I'd like my iPhone to do, and another thing that's really swinging the balance for me over to Android.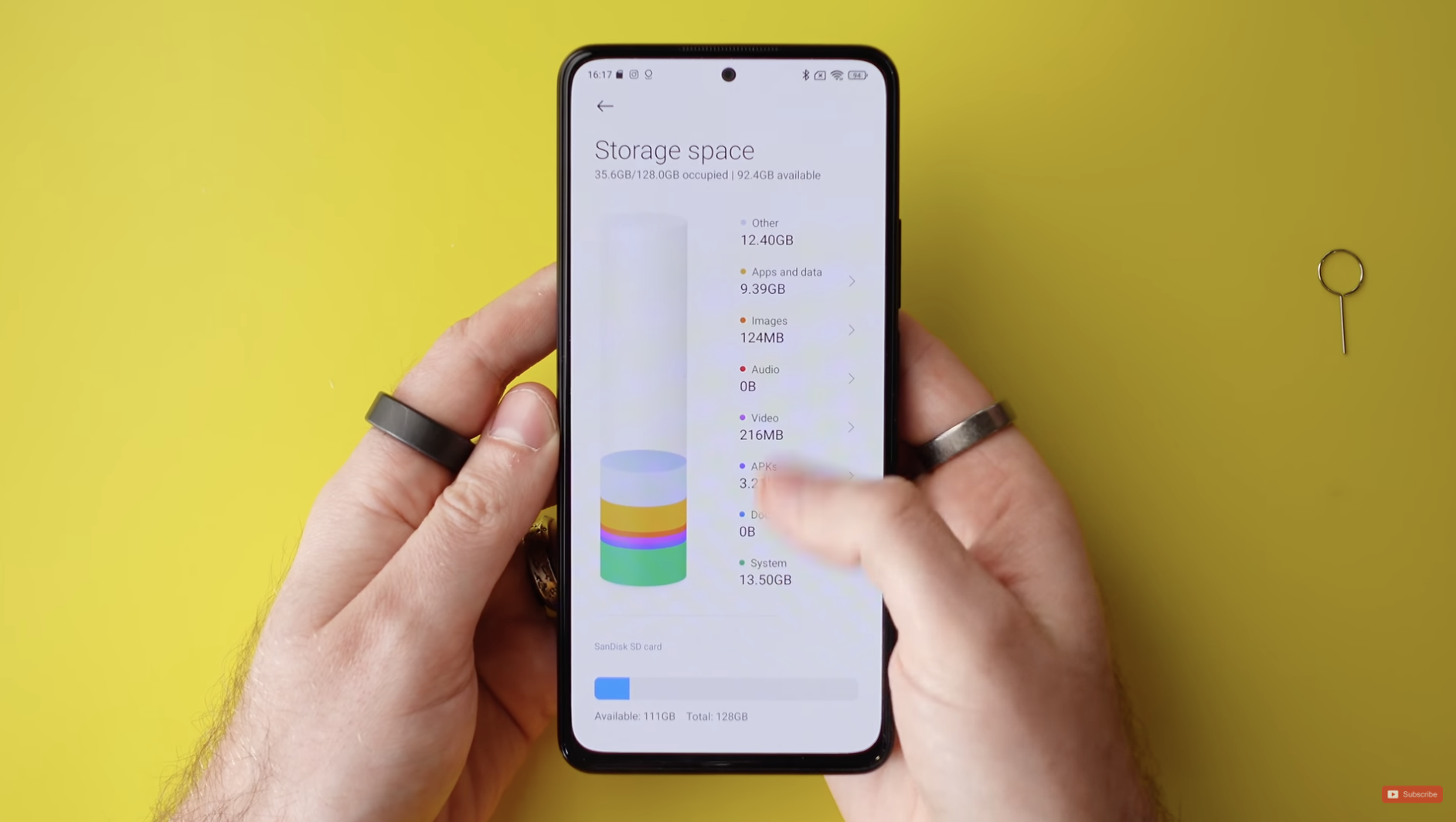 The phone itself is IP53 which is basically splash-proof, and also has some other really cool features.
Firstly, it's got a headphone jack. This means I no longer have to use that stupid lightning adapter when using my proper in-ear headphones.
There is also a partnership with JBL, support for Dolby Atmos along with Hi-Res Audio and Hi-Res Wireless Audio, and it actually sounds very impressive.
There is even an IR Blaster on the phone - an IR Blaster! Along with all the regular Bluetooth 5.2, NFC, and Wifi 6 features. Then we have that 120 watts charging, hypercharge they call it. Which in reality, seems to be a little over 15 minutes - but my god is it fast. It's definitely great to know that if you need a quick top-up, well you can basically grab a full charge!
There is a 4500 mah battery, but what's actually happening under the hood, is that there are 2, 2250 mAh batteries that charge at the same time with the 120 watts split between them, and that allows them to charge so fast without any thermal issues.
For cameras, there's a 108MP main camera, an 8mp ultrawide, a 2mp macro, AND a 16mp front-facing camera. And all of them are pretty good. Though if I compare them side by side with the iPhone 13 Pro - it's a mixed bag.
In this example I used the 108Mp mode, the Redmi Note 11 was definitely more colour accurate around the windows, but loses a lot of detail, actually a lot of detail and looked really noisy. The sky is also quite washed out on the Note 11, BUT then you look at the trees, and you can see a tonne more detail in contrast to the iPhone - and that will of course be the 108MP vs 12Mp. But overall impressions and at less than half the price of the iPhone, it's doing a damn good job.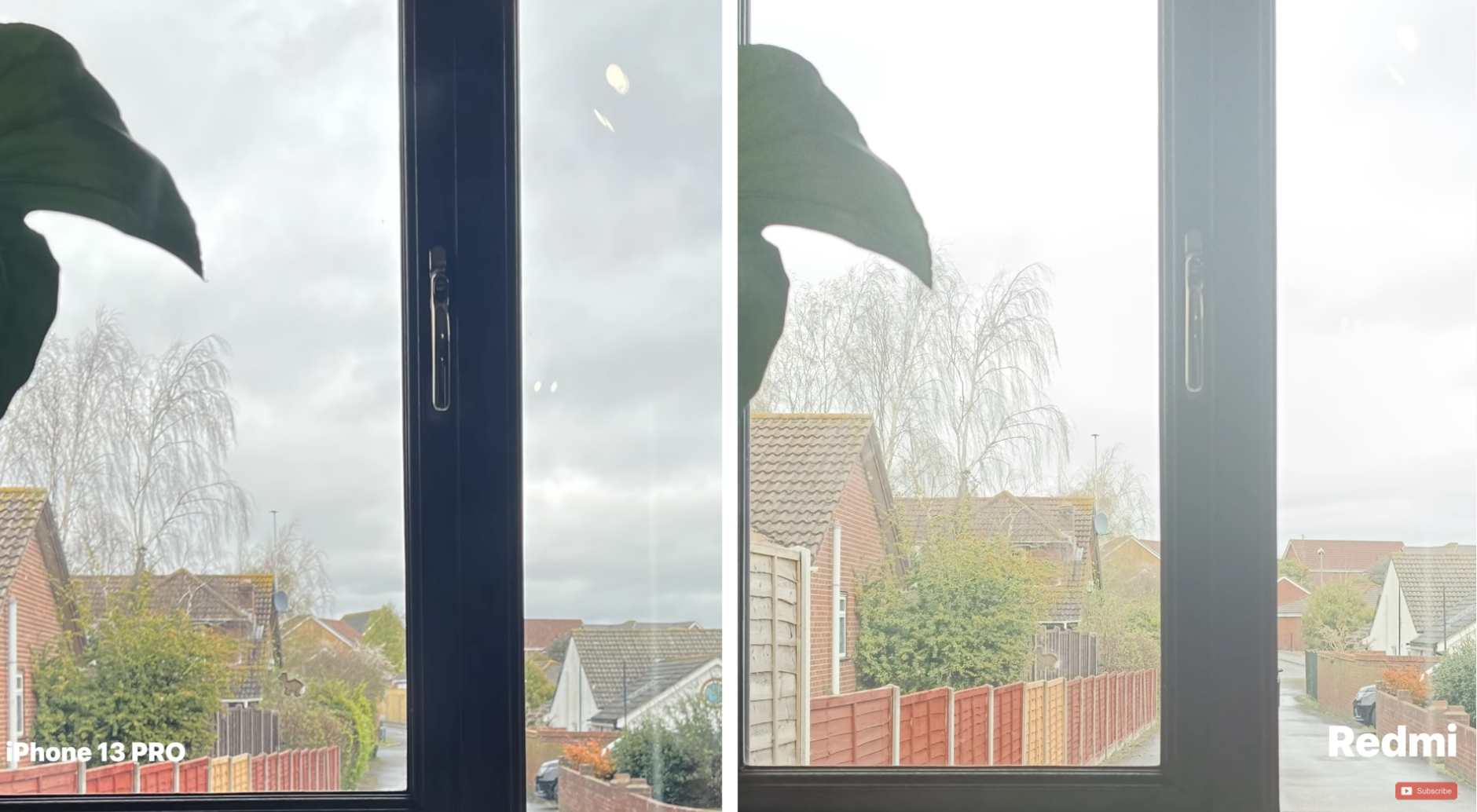 The macro lens also has a bit of an issue as far as I'm concerned and specifically when compared to the iPhone, the minimum focus feels like it's quite a distance away. With the iPhone, you can basically get as close to something as you want and see all of the detail from any of the lenses, but with the Redmi you do have to sit a bit further back, which then doesn't get as close of a macro shot as I feel a Macro shot should be.
You also get 4k though it seems to be capped at 30fps instead of 24fps, and you can shoot 120 fps in 1080p or up to 960 fps in 720p, with the video looking very potato at that max 960 fps setting.
You can also shoot videos in 4K and Log format to get that extra level of information if you like to tweak your videos after shooting them. So there are plenty of options overall for those of you wanting to use it to take photos and shoot videos.
All in all, it's a solid camera, capable of taking plenty of great shots to upload to your social feeds, and whilst it's not the highest quality of all the flagships, I have to remind you, that it's half the price of as iPhone.
Also, the way they've configured the cameras on the back of the phone, means it has minimal wobble when tapping away on a desk - which is all good stuff.
Next, people always tell me in the comments that I should just be using the Google Password manager, the Samsung password manager, or whatever password manager is built into the phone that I'm testing.
Password managers are great, but I, personally, would never recommend using a password manager that is tied to one make of phone, or one browser. Because, well then you are literally tied to that one phone or browser to get to your passwords.
Instead, grab a password manager like Keeper, where you can easily store and access not just your usernames and passwords, but things like security questions, dates, passcodes, proof of ID, a whole host of things, AND get access to that regardless of what device you're accessing from.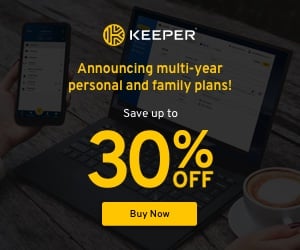 I know that it doesn't matter what device I'm using or testing, the first thing I install is my password manager, and that makes everything else so much easier to log into.
Keeper is Zero-Knowledge, Zero Trust, Easy to Use, and has versions for business with additional features like role-based access control.
So if you're not already using one, then follow the link, and hopefully you will realise how much better it is to use a proper password manager rather than the out-of-the-box one that's included with your phone, app, or browser.
---
When it comes to general usage of this phone - I'm not going to do benchmark tests of the MediaTek Dimensity 920 of this phone and put it up against the other phones - because as we've seen recently, benchmark tests don't really give us a real-world idea of how these phones perform.
However once you've gotten rid of all of the default crap that comes pre-installed on this phone, the Redmi Note 11 Pro+, actually feels snappier to me, than the Exynos version of the S22 Ultra, and S22 Plus that I reviewed on my channel very recently.
Which is just stupid, but it is what it is. I have the 128GB Model with 8GB Memory and generally browsing around, switching apps, installing, uninstalling, everything seems smooth.
I have experienced one or two times when it's not though, and one of those is definitely the camera. Again I'm comparing this to a flagship iPhone that's twice the price, so it's not really a fair comparison, but there's a noticeable delay when hitting the camera button and it actually snapping a photo.
However, from my limited testing with this phone, I just think that the design decisions they've made with MIUI do actually give you the feeling of a very snappy phone.
The screen itself which isn't HDR, but is OLED does give you some of those deep blacks when watching content, good levels of brightness with 1200 nits peak brightness, and it's a good experience when watching content on this phone with that combination of OLED screen and the JBL speakers.
There is a tonne of stuff that I love about this phone. The 120watts charging, the audio, the expandable storage, the screen, even just the shape, and how it feels in your hands. So, if you are looking for a mid-range phone, or are one of those people, like my wife, who always walks around with about 5% battery left, then this phone is definitely a solid choice for you.
If you've just picked up this phone, then go and check out my video around the first settings that I changed when first unboxing this phone, and I'll see you there!
🎥 POCO M4 Pro - The Budget Flagship: https://youtu.be/cWpxzK_jVLU
🎥 Lifelong iPhone User Switches to Android: https://www.youtube.com/playlist?list...
🛒 Grab your 30% Discount off Keeper Unlimited and Family plans: https://geni.us/KeeperRN