The S23 Ultra has been out now for 4 months, and I've been using it since it's release. But I have to admit that I've been hiding a kind of dirty little secret about switching from my iPhone 14 Pro Max, to my S23 Ultra.
So it's time to come clean.
Browse around on YouTube (or any other platform for that matter!) for just a few minutes, and you'll quickly discover a raft of tech reviewers who've claimed to switch from their iPhone to the S23 Ultra.
But I did switch to the S23 Ultra.
The problem was, I genuinely wasn't expecting this phone to be anything special, after using last year's S22 Ultra, with the very problematic Exynos chip inside.
I was expecting to review this phone, love a lot about the phone but, ultimately, put it back on the shelf when I realised that, once again, an Android phone was being crippled by a rubbish chipset.
What I wasn't expecting was to discover a phone that was as fast and fluid as my iPhone 14 Pro Max. With a better battery, better cameras and, overall, just flippin' impressive!
But because I wasn't expecting any of that, my schedule meant that I was creating content all about 'Everything the Apple Ecosystem can do' which was a very heavy lift video with a LOT of research.
Research that meant I was back to using my iPhone for a few weeks.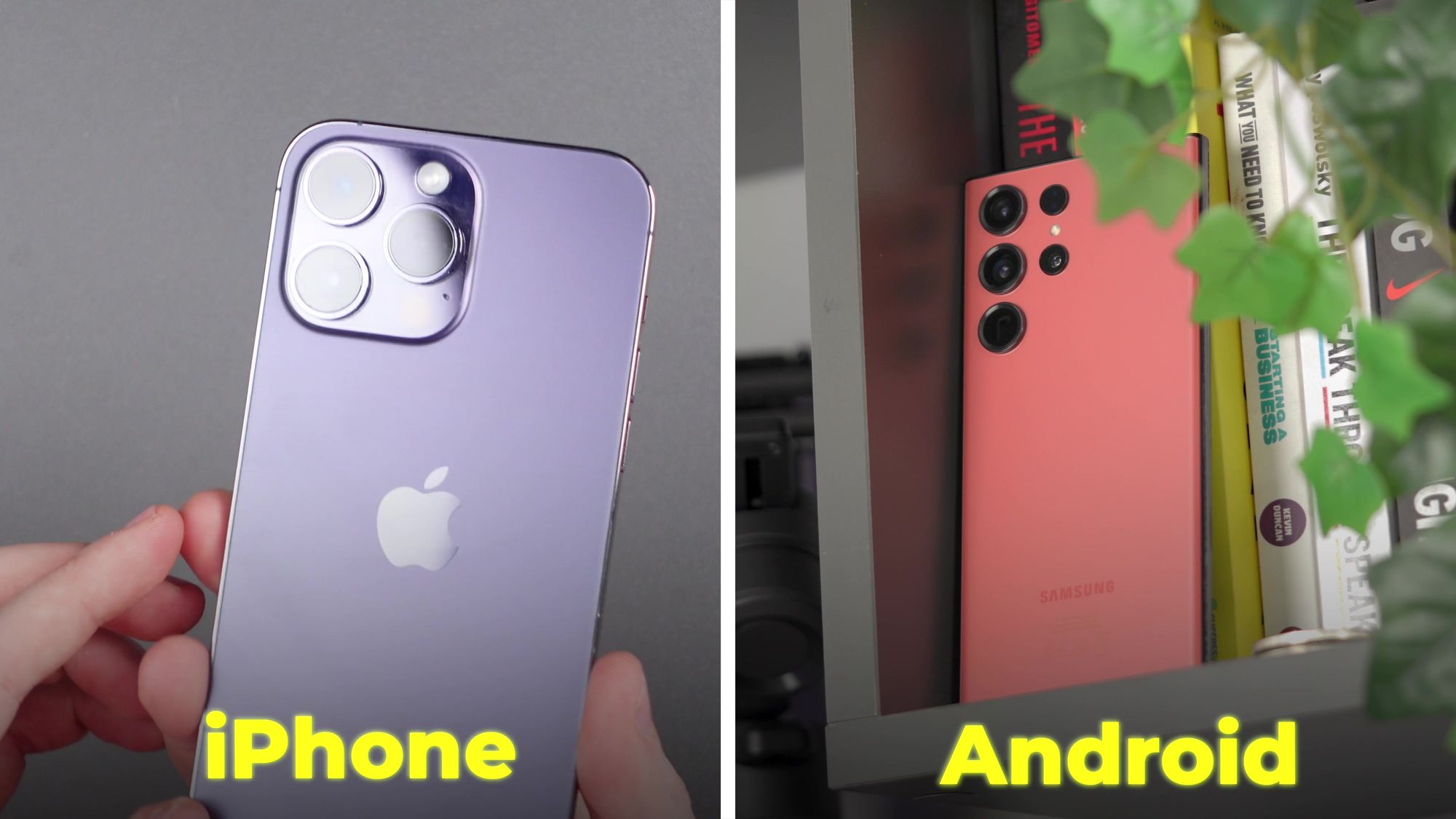 So when I finished those videos and went to pick up my S23 Ultra again, I thought I'd feel that rush of excitement once again... Hmmm...
💵 Pricing
So as far as the S23 Ultra goes, it's still an exceptionally expensive phone, though it costs slightly less than an equivalent iPhone 14 Pro Max, and in a wide range of colours, including some online exclusive colours which look absolutely mint.
I love having this bold red colour, it's so un-boring, and un-Apple!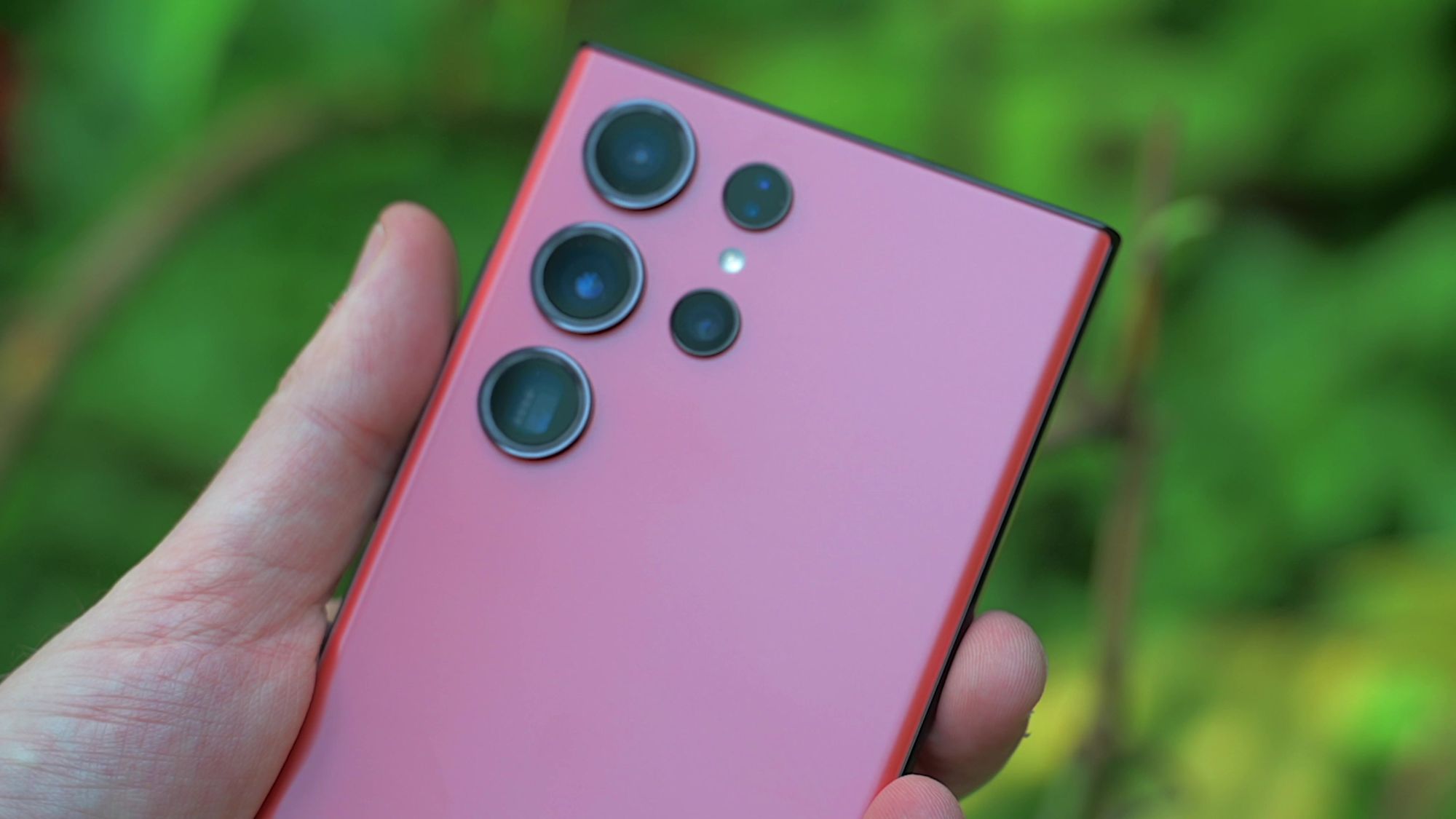 Samsung still also have some of the best trade-in deals in existence; and are currently throwing in freebies like £200 cashback, 6 months of Disney+, discounts on accessories and, right now, even a waterproof speaker.
Bonuses that are just completely unheard of when it comes to Apple.
🤳 Design
It is a pretty massive and particularly weighty phone though. Depending on your outlook, it either screams of the phone being super high quality, or a complete burden of a device that weighs you down so much that you find yourself repeatedly and embarrassingly pulling up your Summer shorts every 5 minutes!
If you wear anything other than joggers, you'll want to take the phone out of your pocket before you sit down or you'll inadvertently jab yourself in the crotch!
And that's before you add a case, which I think is definitely wise with a phone of this size and weight and price! I think a drop at any height with this phone will risk scratching the beautiful exterior of this phone.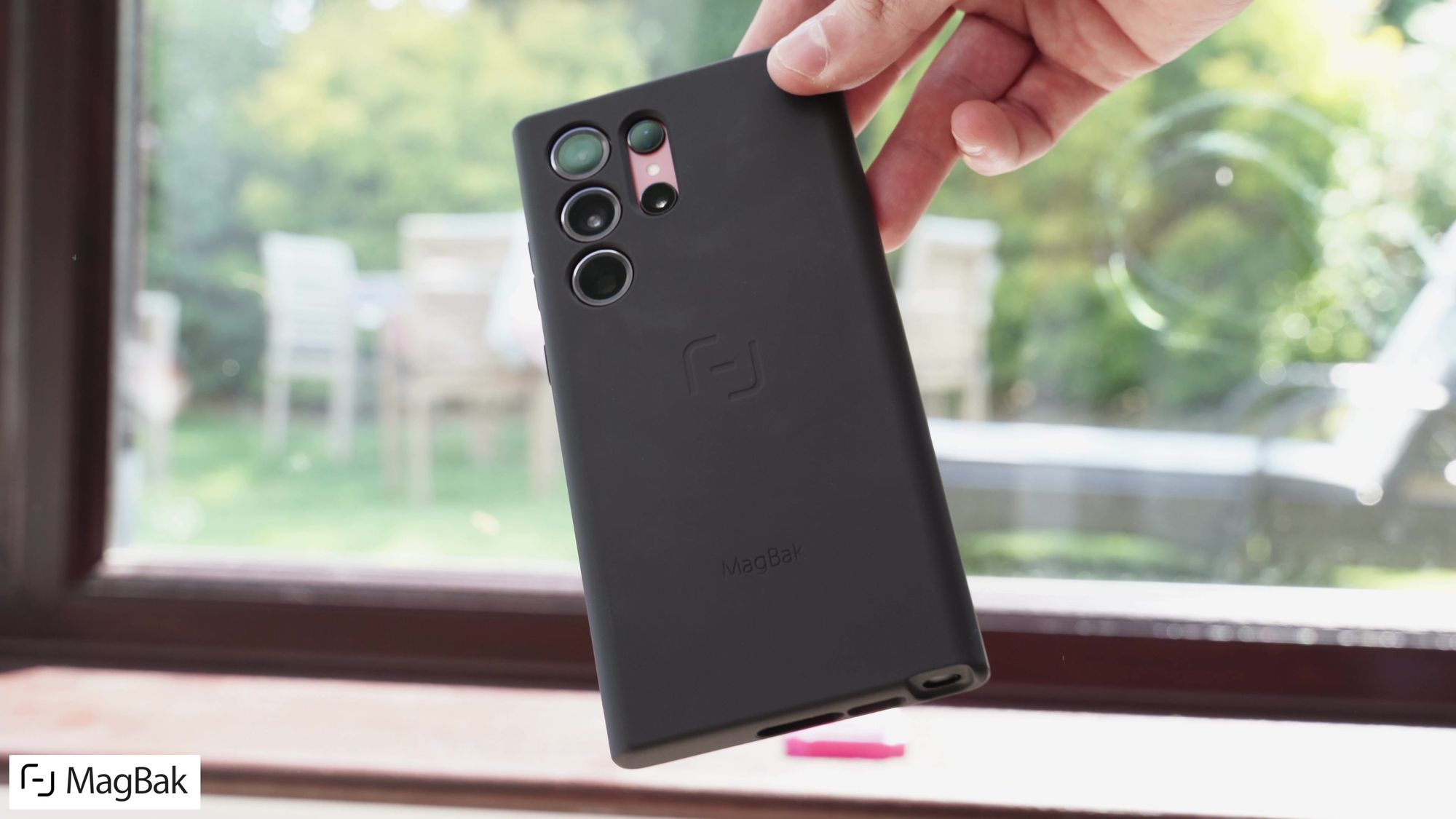 I've been using this one from Magbak for a long time now. It's a little bulky, but I love it's party trick of being able to stick to any metal surface, and it still works with all of my Apple Magsafe accessories.
One thing that is quite annoying with the design of the S23 Ultra though, is the location of the NFC (contactless pay) chip.
In the iPhone, it's at the very top, so you can just 'boop' your phone whenever you need to.
But on the S23 Ultra, it's in the middle, which means shifting your grip as though you're presenting your wallet to the card machine.
No matter how many times I've used it, I'll never get used to that.
But otherwise, the design of the phone is one of the best I've seen this year. It's simple, understated, the camera bumps aren't gigantic and don't collect a tonne of dust like on the Pixels or the iPhone.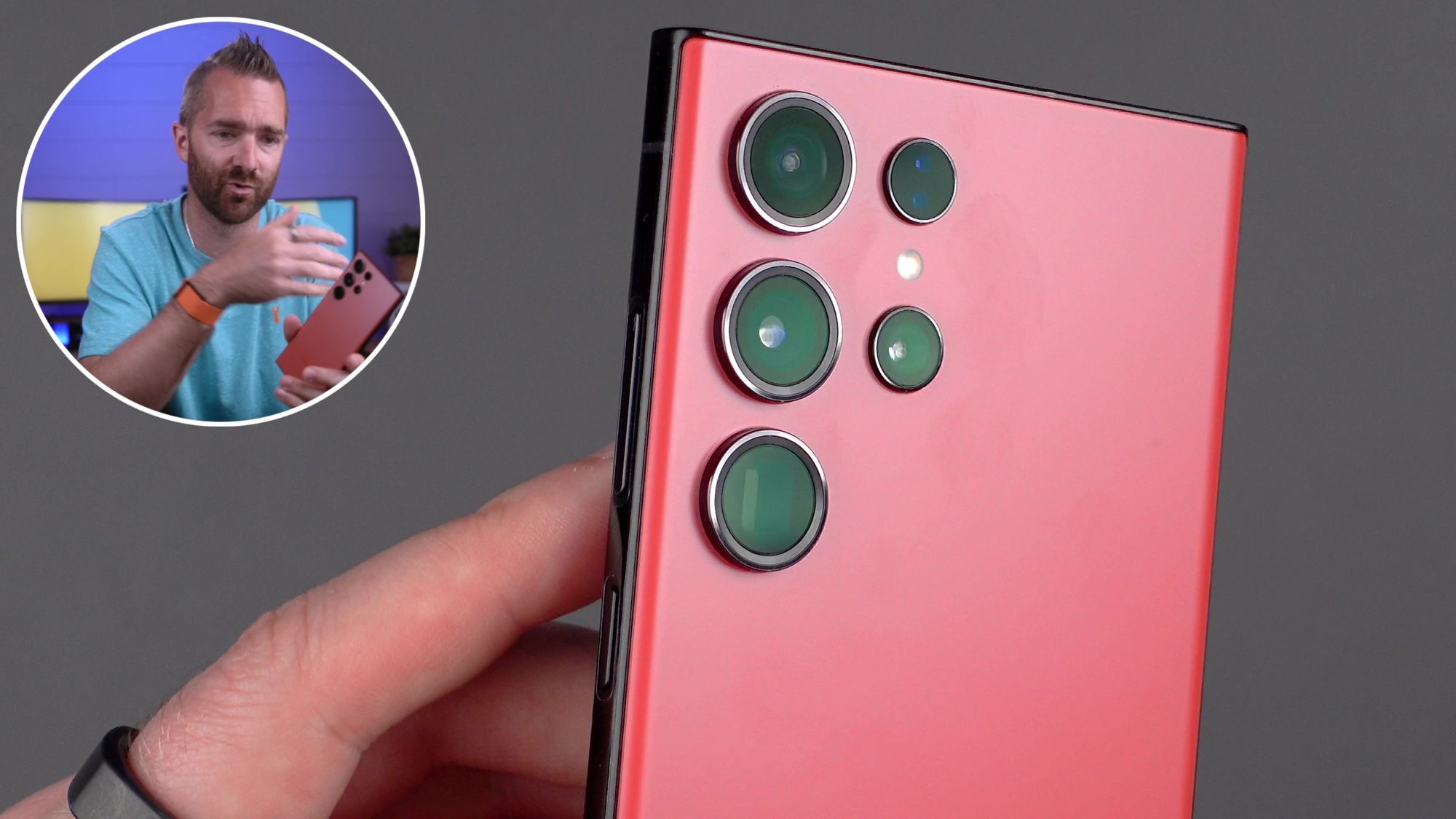 🌄 Display
The display is also probably the best display I've seen on a phone so far.
It is buttery smooth at 120hz, and is bright enough to see on even the brightest of days; which is something I rarely get to put to the test here in the UK since we don't really have a sun! But this week has been a scorcher! Well, a scorcher for us anyhow!
The only issue I've had with the display is, stupidly, removing my screen protector that I fitted, and now I have a tonne of micro-scratches that will be there forever.
I'm probably going to buy another set of the dome glass screen protectors that I have been using lately on my devices. Mainly because I found the liquid glue (yes, liquid glue!) actually fills in a LOT of the scratches and can bring your phone back to a really nice finish.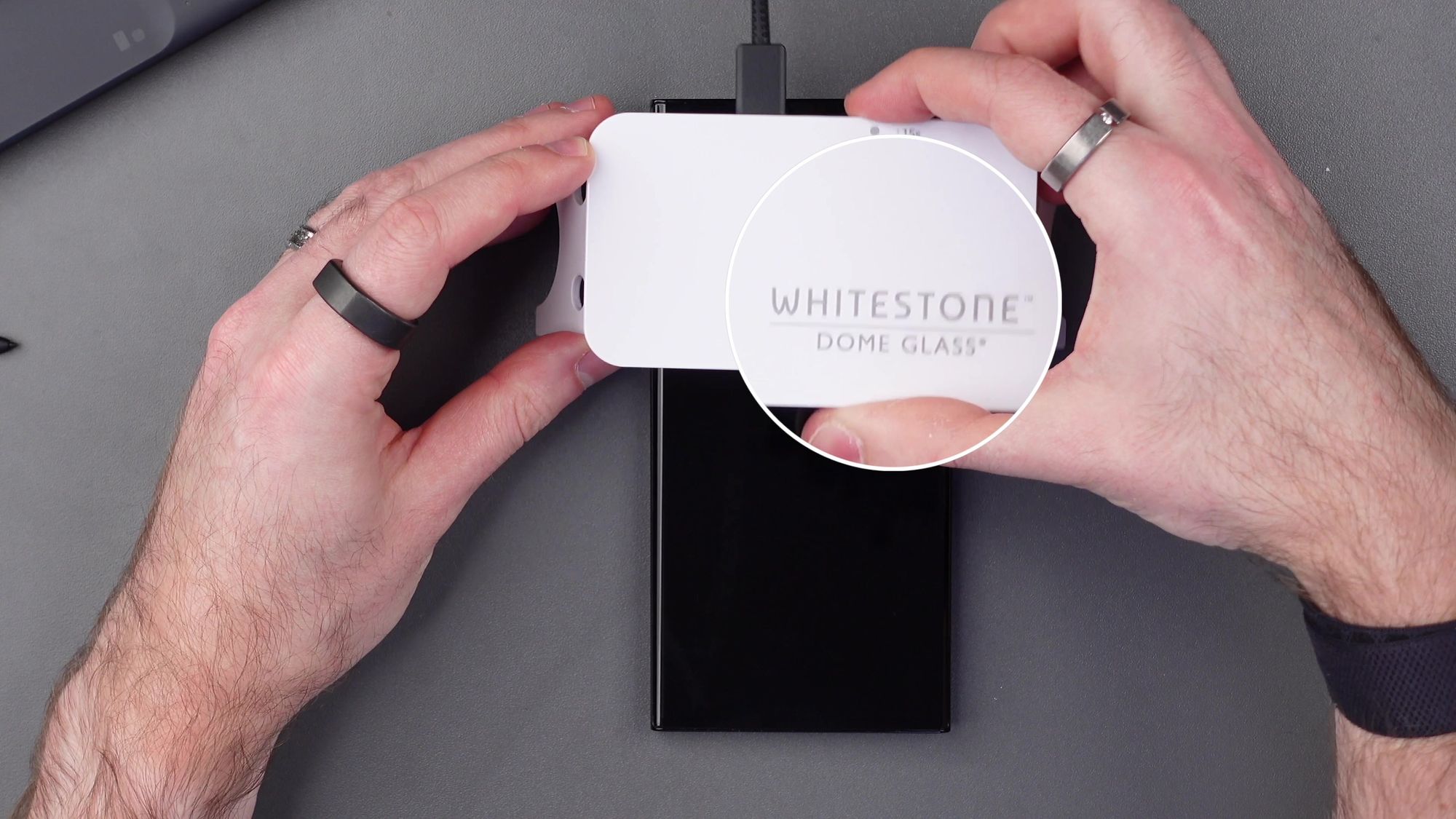 Other than that, the display is just lovely.
It's bright, responsive, the fingerprint sensor is lightning fast and that doesn't stop at just the lock screen...
📲 OneUI
...Because OneUI is really smooth to use.
I've not had a single slowdown, pause or any issue which I would traditionally see on most Android devices prior.
I do personally like swapping out the launcher right away with Nova, just so I can unlock some extra gesture features. This means I can have a less cluttered home screen and, instead, launch apps by swiping up or down on other apps on the home screen.
But overall, the phone works really well.
It's also really easy to multitask on here. Something that just isn't possible on the iPhone, but I find myself using more and more on the S23 Ultra.
Being able to use 2 apps side by side, either to browse socials whilst watching a video, or checking emails whilst doing something else entirely.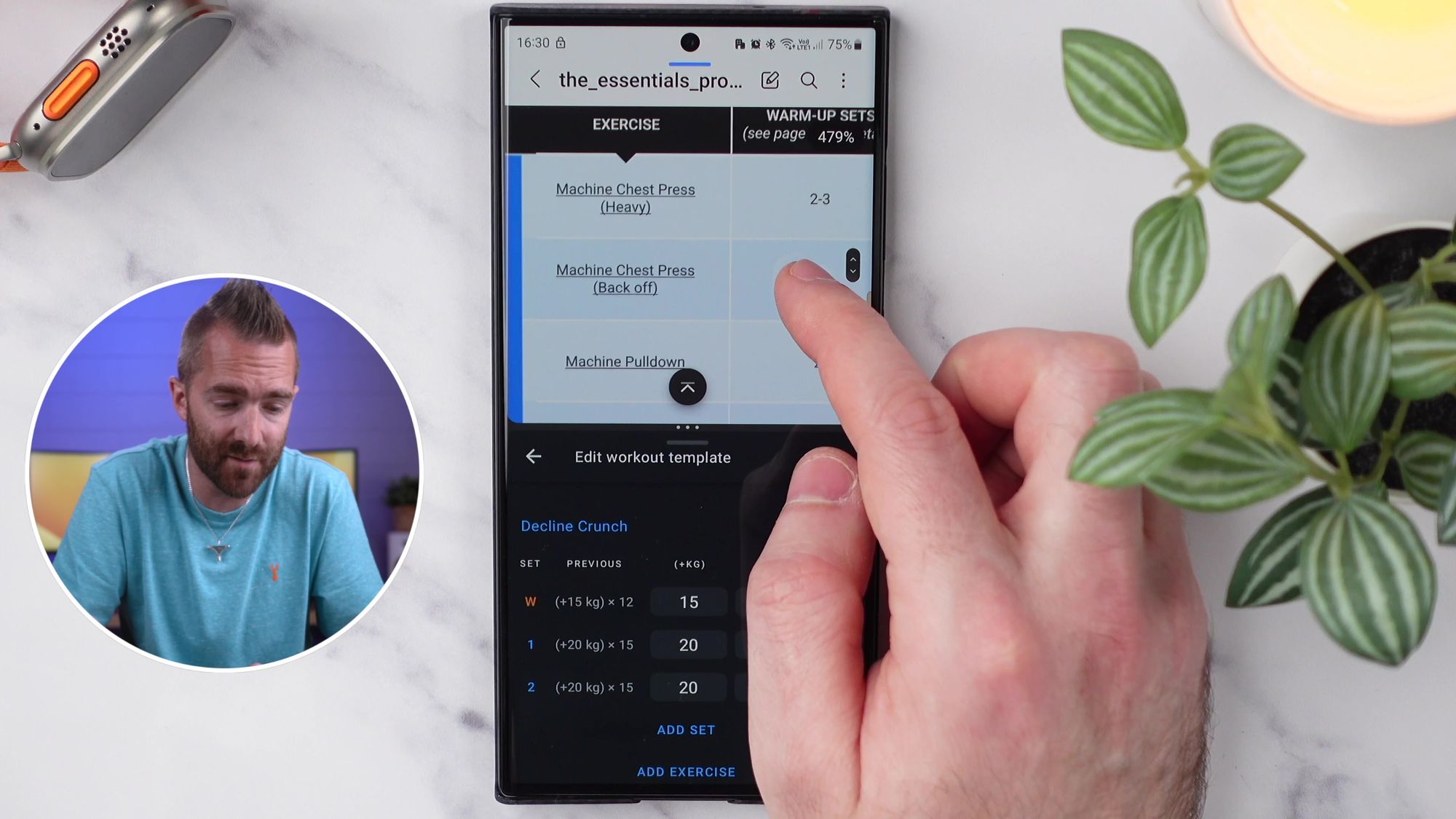 The customisation is something that's really fun... to begin with. I don't know if it's because I'm old, but I haven't touched the customisation since initially spending the time setting it all up.
I just don't have time to sit there for hours fiddling with wallpapers and icon packs and keyboards.
It's great that you CAN do that if you want. And I did setup my home screen, a customised lock screen, a custom keyboard and a few other bits and bobs when I first picked my S23 Ultra up.
But, yeah, I just haven't touched it since.
And that's a hot topic (anyone remember that shop?) in the whole Apple vs Android debate.
Yes, you have the Apple ecosystem, but you don't have the customisation. But, for some people, customisation really isn't a huge thing. So it's great there are options for those who do want to retouch and tweak every little detail on their phone.
As far as the Samsung Ecosystem goes, I don't have many other Samsung products.
I have the Galaxy Watch, a Samsung TV, the Galaxy Buds Pro 2's (which are really nice), and I have a few Google Smart Displays around the house which are pretty great too!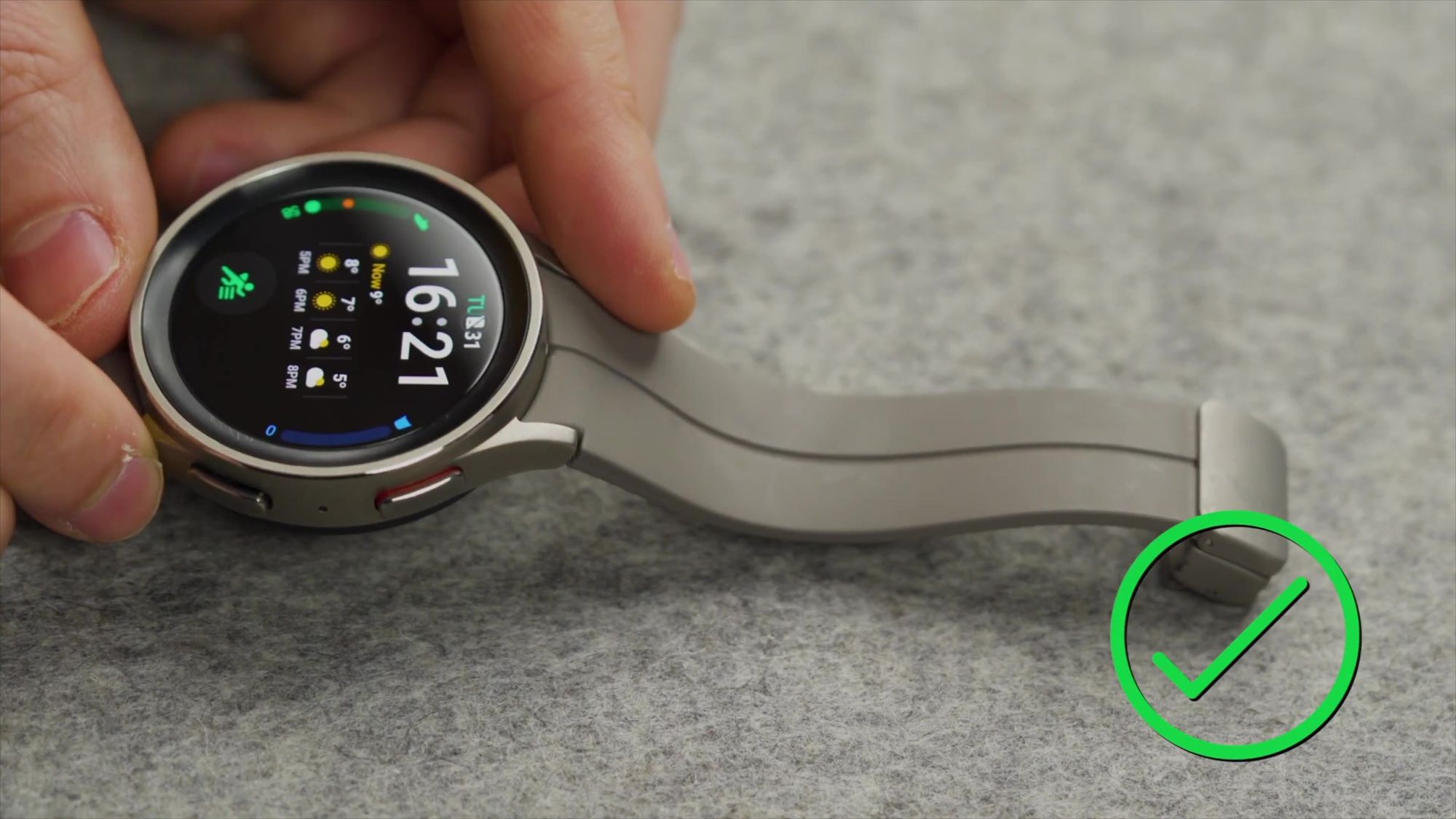 I've got a routine that kicks off every morning that raises the blind in our room then the Google Assistant will read off what's on my calendar, the weather, and play the latest news. It even sang Happy Birthday to me on my birthday a few days ago which was unexpected!
🏃 Performance
But let's talk about, well, what everyone else is talking about. Performance.
This is the first Android phone that I have ever owned where I haven't complained about it's performance.
The Snapdragon 8 Gen 2 chip in the S23 Ultra is SO good. And it is the sole reason that I think this phone is actually very decent.
Because, what's the point in having all of this incredible hardware and software, if they then throw in that awful Exynos chip, making the phone perform like you're trying to run through think mud.
I've heard some rumours that Samsung are going to be putting the Exynos chip back into next year's phones, and I personally think that is a HUGE mistake.
Even if they did somehow manage to get the Exynos chip to perform as well, it's going to be a tough sell to those of us outside of the US, who have only just had our first taste of what a flagship Samsung device can do when combined with the flagship Snapdragon chip.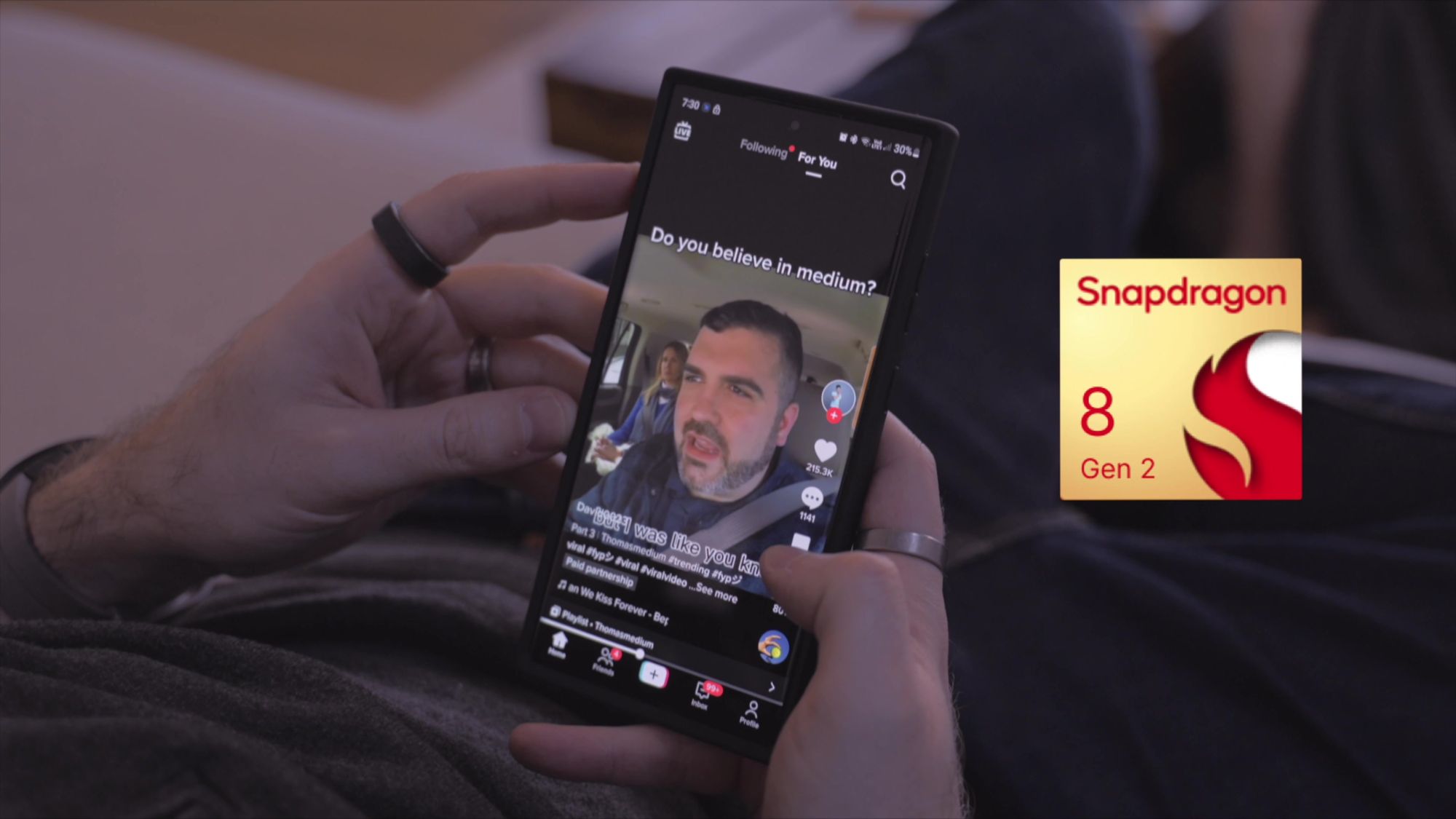 Particularly when the efficiency and battery life of that chip in this phone is insanely good as well.
🔋 Battery and Charging
So, I do tend to carry two phones with me nowadays. Right now it's the S23 Ultra, and the iPhone 14 Pro Max (because I do still enjoy the myriad things you can do within the Apple Ecosystem).
But with using both phones, their battery performance are both really good. But I would still give the edge to the S23 Ultra in regular day to day use.
The problem with battery tests you see online is that most of those aren't real-world battery tests.
They're testing a brand new phone, joined to Wifi, without even a simcard connected and definitely no extra devices.
For example, I noticed an impact in battery life when I connected my Galaxy Watch 5 Pro to the S23 Ultra. It was a small one, but it was noticeable.
And now I have my Whoop Strap, my Oura Ring, headphones, connected to my car via bluetooth and switching on and off wifi and cellular. I don't get as much battery life as many people claim to get.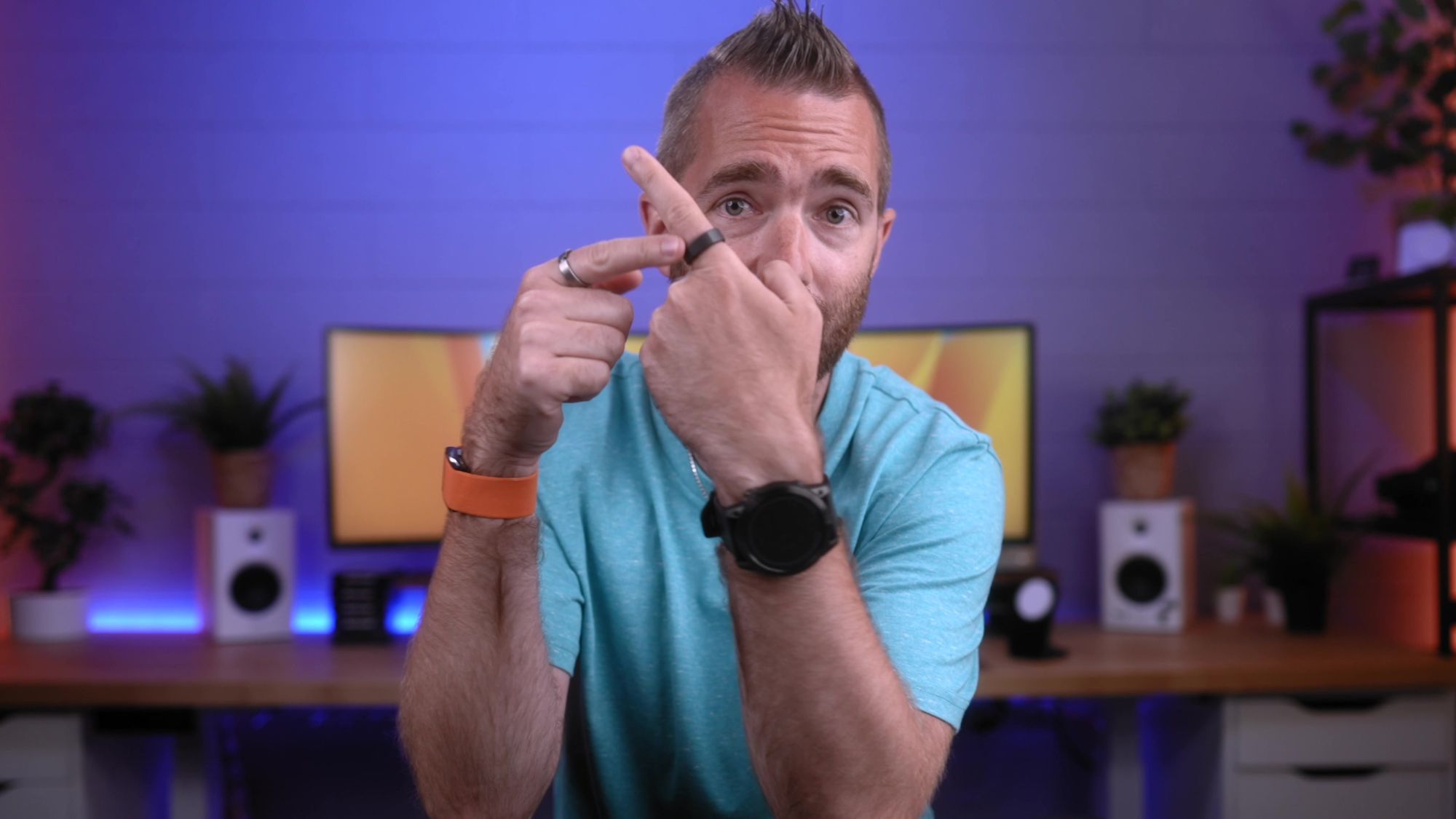 It's still easily a full day of life on a single charge, but it does need a charge every night still.
Which, thankfully, with the S23 Ultra, is a better experience than the iPhone, because it can charge at 45 watts.
And on my recent birthday trip to Brighton this last weekend, that was noticeable when I needed to charge both my iPhone and S23 Ultra, and the Ultra was finished in 1 hour and ready to go. Whereas the iPhone would have taken 2 full hours. I just didn't have 2 hours to spare, so I left with a fully charged S23 Ultra, and a half charged iPhone.
Though I can't wait for the iPhone to switch to USB C so I don't have to carry around a specific lightning cable just for that phone.
I've actually found myself buying Lightning accessories and returning them shortly after, when I remember that in a matter of months now, all of my Lightning accessories are going to have to be replaced with USB ones when Apple launches the iPhone 15.
So I'd rather buy the USB accessories now and know that at least those have some longevity.
Thank you Apple.
✍️ S-Pen
With the S-Pen, I genuinely still haven't found a good use for it. I don't actually use it to snap photos, I don't use it to browse the phone, or write anything. Why do that when I find it just faster to do what you want with your fingers (pardon the euphemism!).
With one exception I guess: my kids use it all the flippin' time to draw with.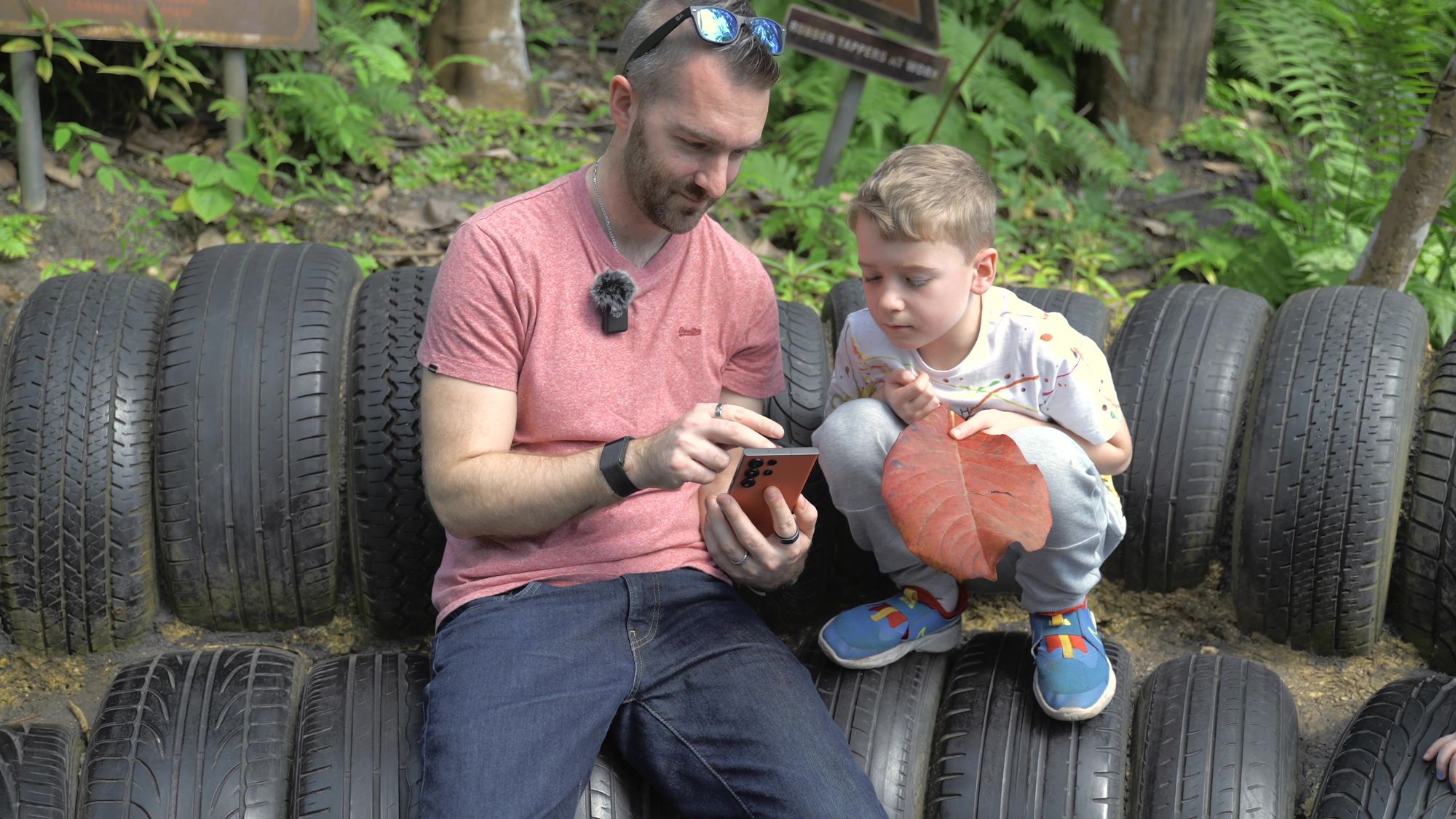 Mostly when we're out and about at restaurants; in which case it's a great way to keep them quiet and distracted! Yes, I'm one of those parents!
📸 Cameras
But the thing that keeps me reaching for the S23 Ultra over the iPhone 14 Pro Max, even if they're both in my pocket, are the cameras.
And I know this is very subjective and opinions differ between pretty much everybody.
But these cameras are the S23 Ultras crown jewels! Low light shots look great. Even zooming in using the 10x lens AND in low-light looks reasonable. The dynamic range is great.
Every shot I get with these lenses looks great. To the point where my wife comments all the time now when I post my photos on my Instagram "oh can you send those photos to me?"
And being able to zoom in using the 10x lens whilst filming video, or 100x whilst taking a photo is still useful and doesn't get old.
I do have one issue though. When filming, my hand covers up the mic on the bottom of the phone, it totally obliterates the audio. There's basically a mic on the top and the bottom and one on the back, which is used when you zoom in to something.
The issue is still mirrored on an iPhone, but definitely isn't as pronounced as the S23 Ultra.
🤔 Verdict
The only thing I can see potentially de-throning the S23 Ultra, for me, is the Pixel Fold.
I LOVE a foldable form factor, and I still have my Fold 4!
So, I'm really hoping the Pixel Fold will be all I hope it to be. I've pre-ordered mine, even though it's INSANELY expensive, because I love the camera system on the Pixels even more, and I love the Google Assistant smart features.
For now though, the Pixel 7 Pro is probably next best phone. But it can't match the performance and battery life of S23 Ultra.
So picking the S23 Ultra back up again, after switching to it when it came out, after making all those videos about Apple's ecosystem...
Did I feel the rush of excitement?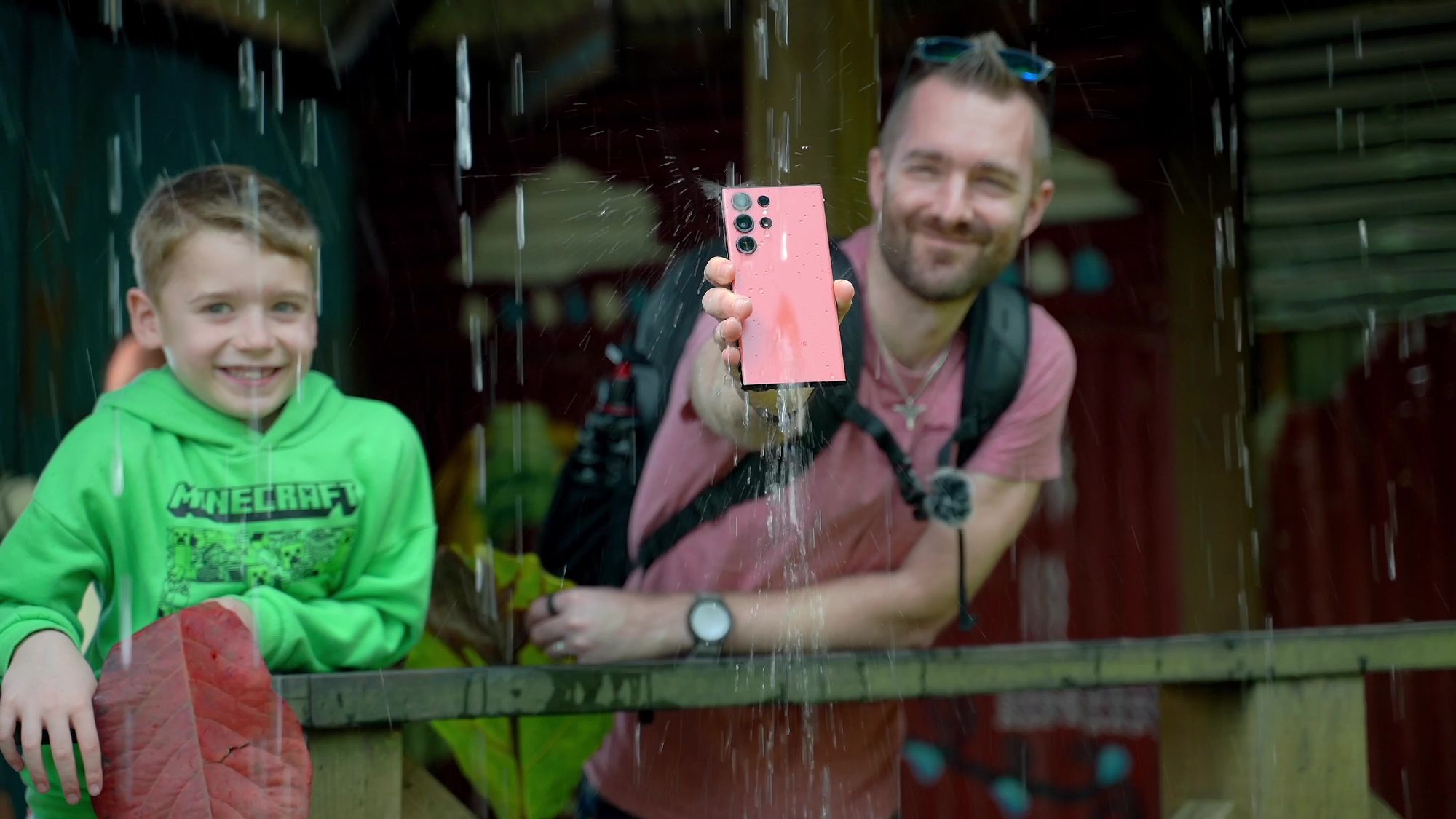 Absolutely, 100% Yes I did.
The hype on the S23 Ultra is real. It's a great phone. And if you get the opportunity to pick one up, especially at a discount, then I think it is going to be one of the best phones for quite a few years to come…