This is the Samsung S95C, and I think it's the best TV I have ever owned. I almost didn't buy this TV; I almost bought an LG G3.
But I think there are two key reasons why you should buy this one instead: connectivity and pricing, which I'll explain more in a moment. But there are also a few things to watch out for.
---
Unboxing
Unboxing is a pretty seamless experience. If you need to know, here are the measurements on the box. For the 65-inch model, it is pretty big, so I'm not sure it would fit in your car. In the box comes the TV stand, two different remotes, a pair of batteries, a power lead (which US Brits call a kettle lead because it's the same one that powers our kettles to make a cup of tea – being Brits), and it means you can buy a longer lead if you need one.
You also get the One Connect Box and two different lengths of One Connect cables.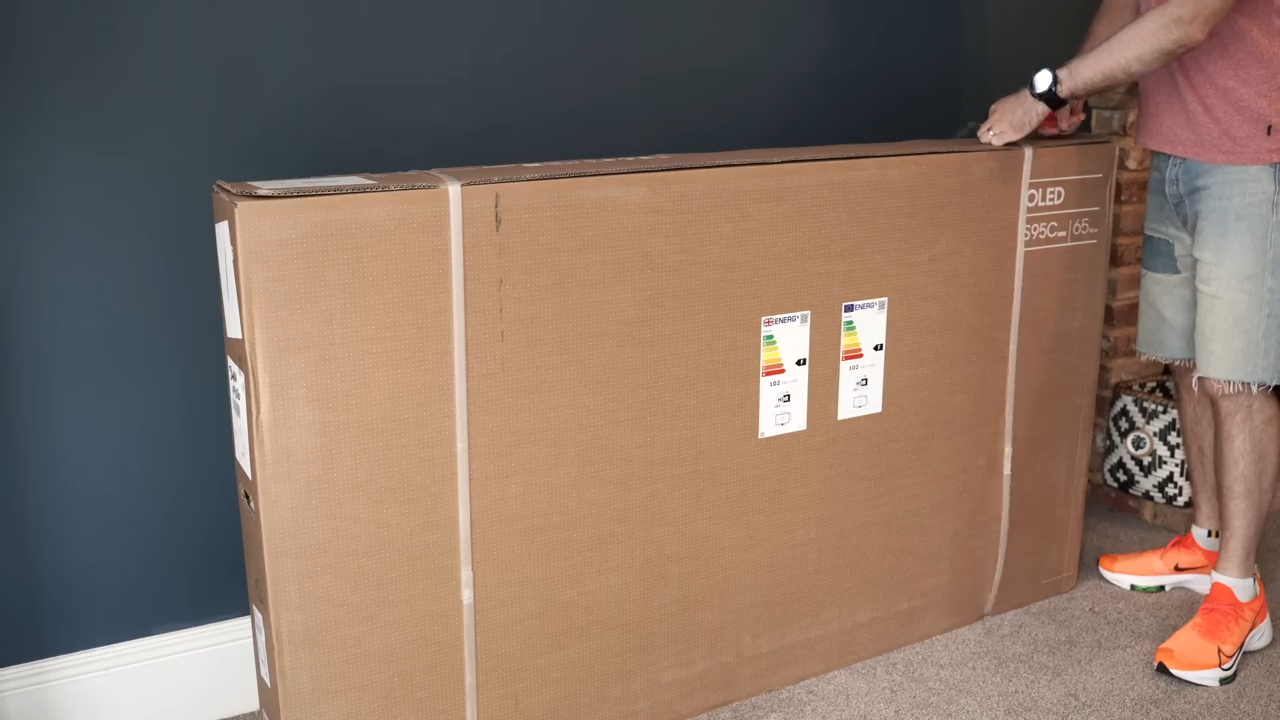 Even though a stand does come in the box, I opted to reuse the wall mount I was already using on my 55-inch TV. So I just attached the brackets. And then once it was up on the wall, it was just a case of running through the setup wizard, which, for some reason, works about 50% of the time with Samsung devices I've owned. So I had to go back and do it all manually on the TV anyway.
---
Specs
The S95C has all the usual specs you'd expect: 4K, 144Hz, variable refresh rate, and some of the best picture quality you've seen before.
But after reading Samsung's own reviews, apparently, everybody who scored the TV with 5 stars had also coincidentally been gifted a free 77-inch TV in exchange for that review. So I wondered if this TV would actually be any good.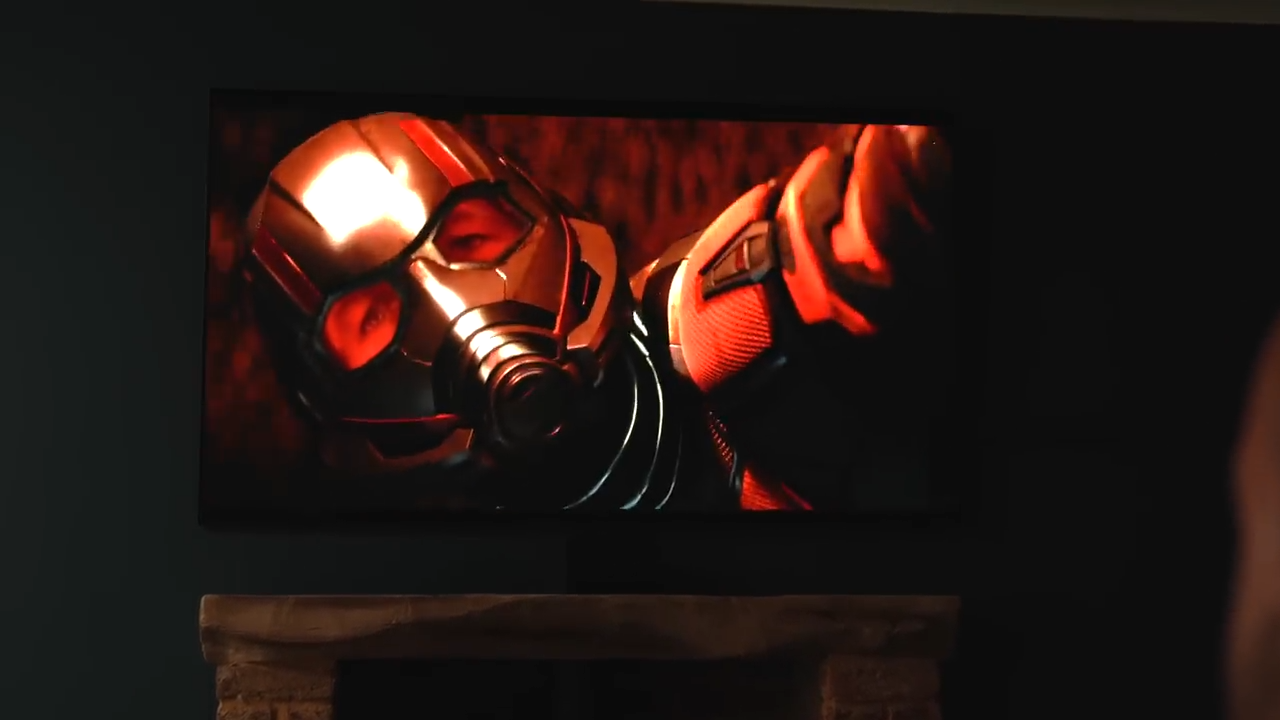 After a few weeks with the 65-inch model of the S95C, using it for both streaming content and playing on the PS5, Xbox Series X, and Nintendo Switch, I thought I'd share my thoughts on why I do think this is a great TV, and one that I'd still pick over pretty much any other TV.
Though there are a few caveats, and it's not quite five stars.
---
Screen Quality and Colour
The first thing that everybody who has walked into this room has noticed is the incredible picture quality on this screen. It is really obvious when watching content that has been shot in HDR.
But regardless of whether you are watching movies, TV HDR content, or SDR content on this TV, it looks fantastic. The first movie I watched was the new Avatar, and this film perfectly demonstrates the incredible performance of this screen.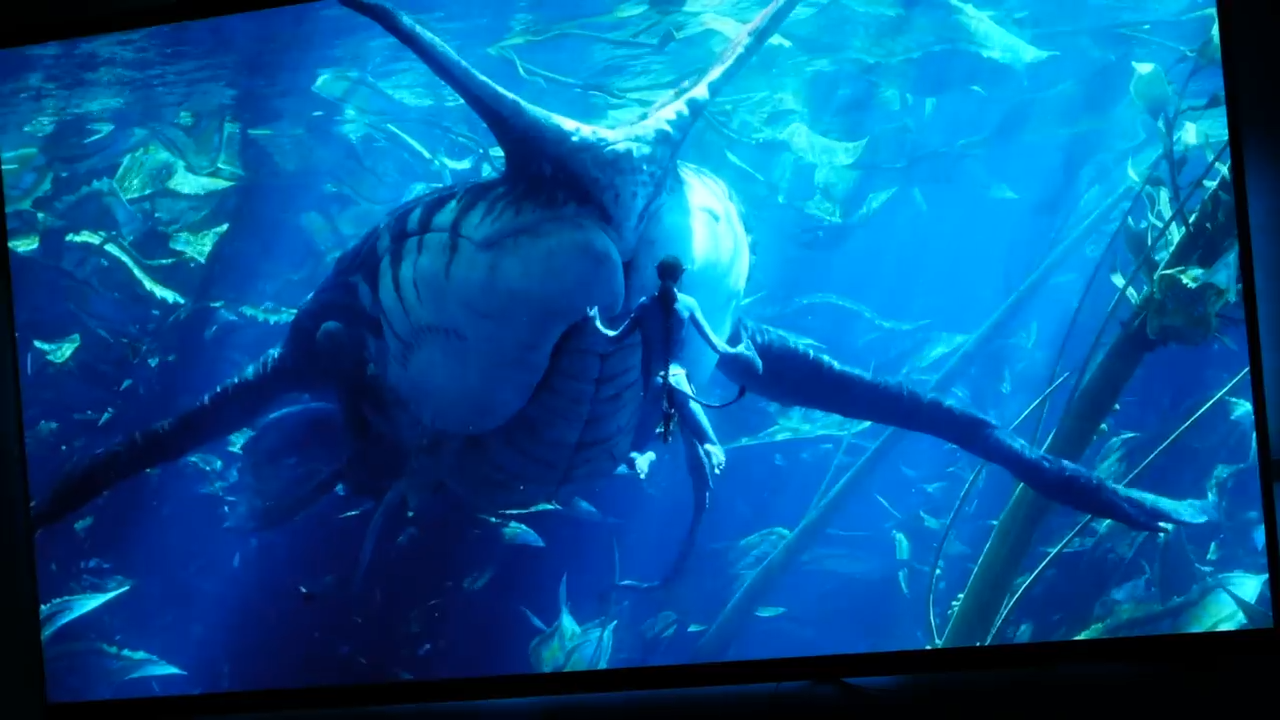 The picture quality, the black levels, the brightness, the HDR performance – all together, it looks so, so nice. Black areas of the screen stay absolutely pitch black, while contrasting scenes with both bright objects and darkness can almost make you need to squint. It has been a noticeable step up from our previous Samsung LED TV and even a big step up from the LG C1 that I previously reviewed.
Speaking of which, Dolby Vision – now, when I first researched this TV, Dolby Vision was something that I wanted mainly due to my experience of Dolby Vision content on my LG C1. But I have to say that after using the S95C for a few weeks, I'm not missing anything.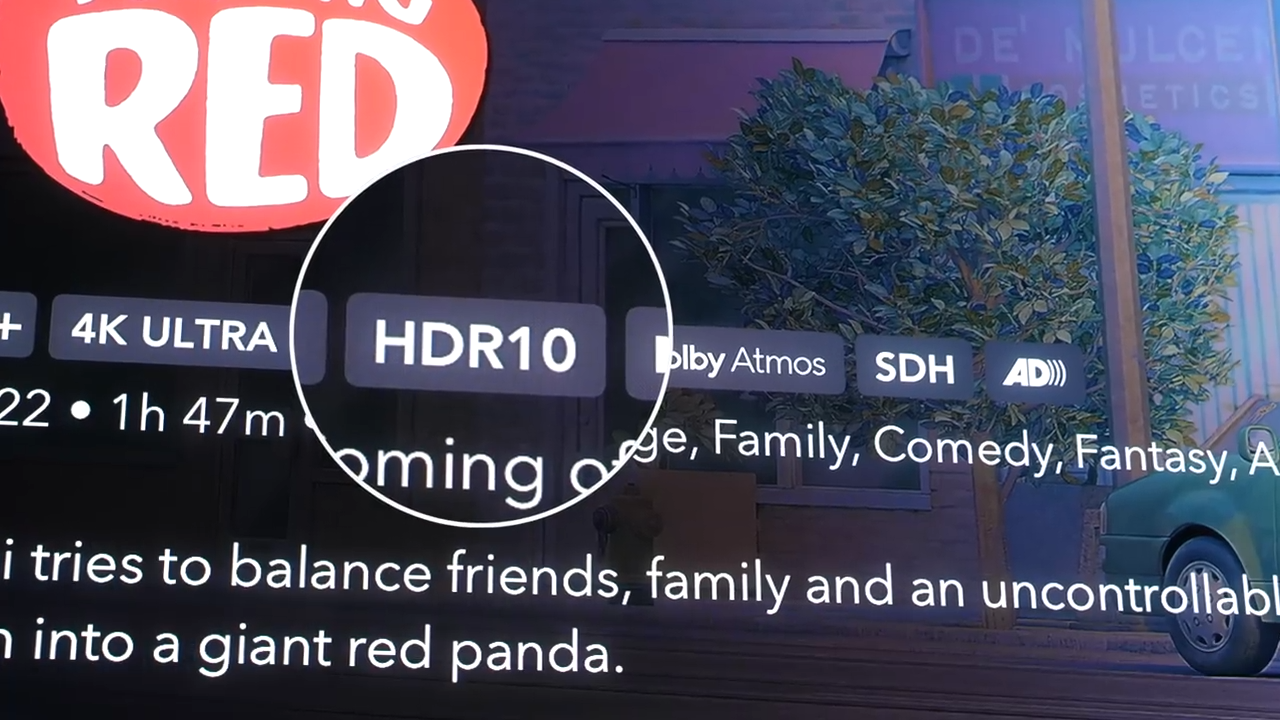 Content looks better on here than my Dolby Vision TV in the other room. So I wouldn't personally get hung up on the fact that it's a missing feature, since you've still got HDR10 and HDR10+ support on here as well. I almost didn't buy this one because of the whole Dolby Vision thing, but I read up a ton on Reddit groups, reviews, forums, and everybody who had compared these TVs side by side with the LG G3 could barely notice any differences.
In terms of viewing angles, this is one of the best things about the newest OLEDs. You can be sitting at quite extreme angles to the TV and still experience rich colors and deep black levels without any notable change in color. The only exception is reflections, which coincidentally are pretty noticeable when you're sitting on one of our sofas in our lounge. But if you're watching from a distance and off to the side, you're still going to get a great experience.
---
Variable Refresh Rate
This TV isn't just good for watching TV shows, movies, and streaming content; it also performs really well for gaming across all the consoles I own. You get four HDMI 2.1 ports, all capable of running at a full 144Hz for the best gaming experience possible.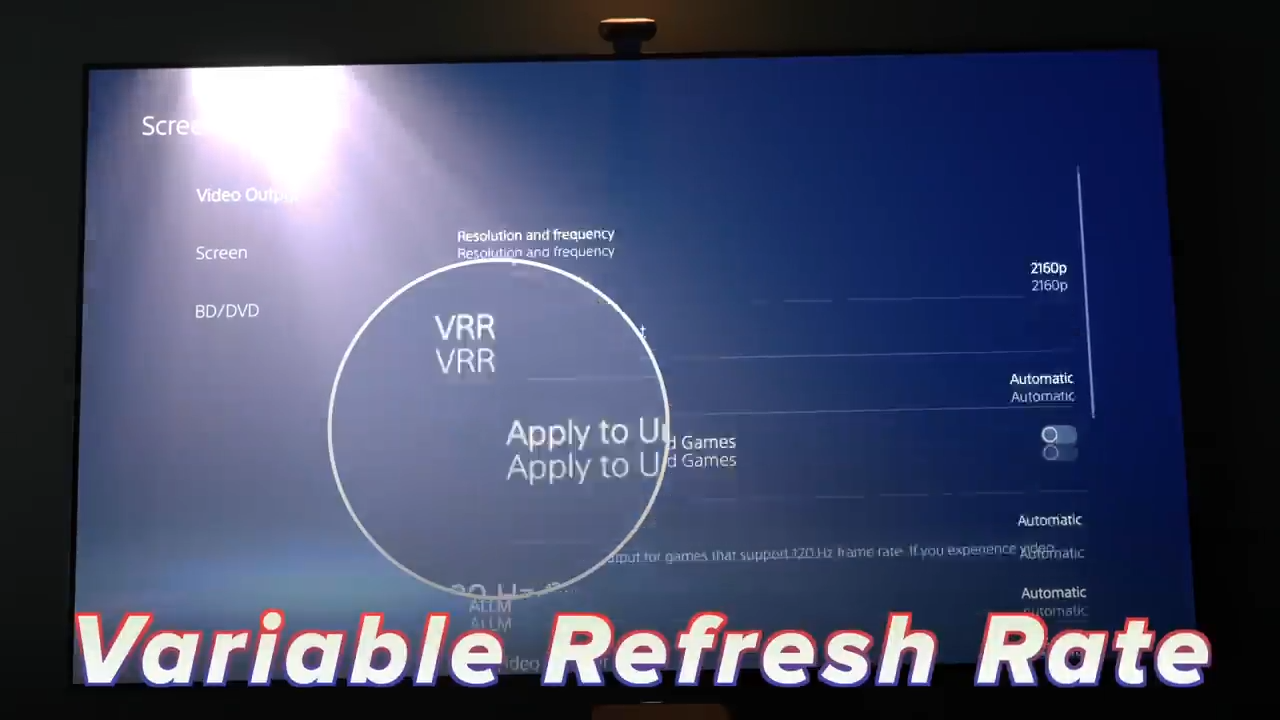 If you're playing on the latest consoles, such as the PS5 or the Xbox Series X, you'll be able to reach their maximum FPS in games where it's supported. And because this TV also supports VRR (variable refresh rate), it means that any game you play on this TV will be stutter-free, as the console and TV can ramp up and ramp down as necessary, giving you the best image quality.
Similarly, with image quality, the brightness levels of the OLED panel, the blacks, and just everything combined make the picture quality when gaming the best I've experienced before. Scenes from Spider-Man still look incredible even today, and games like Fortnite or Forza look amazing regardless of the types of games you like to play.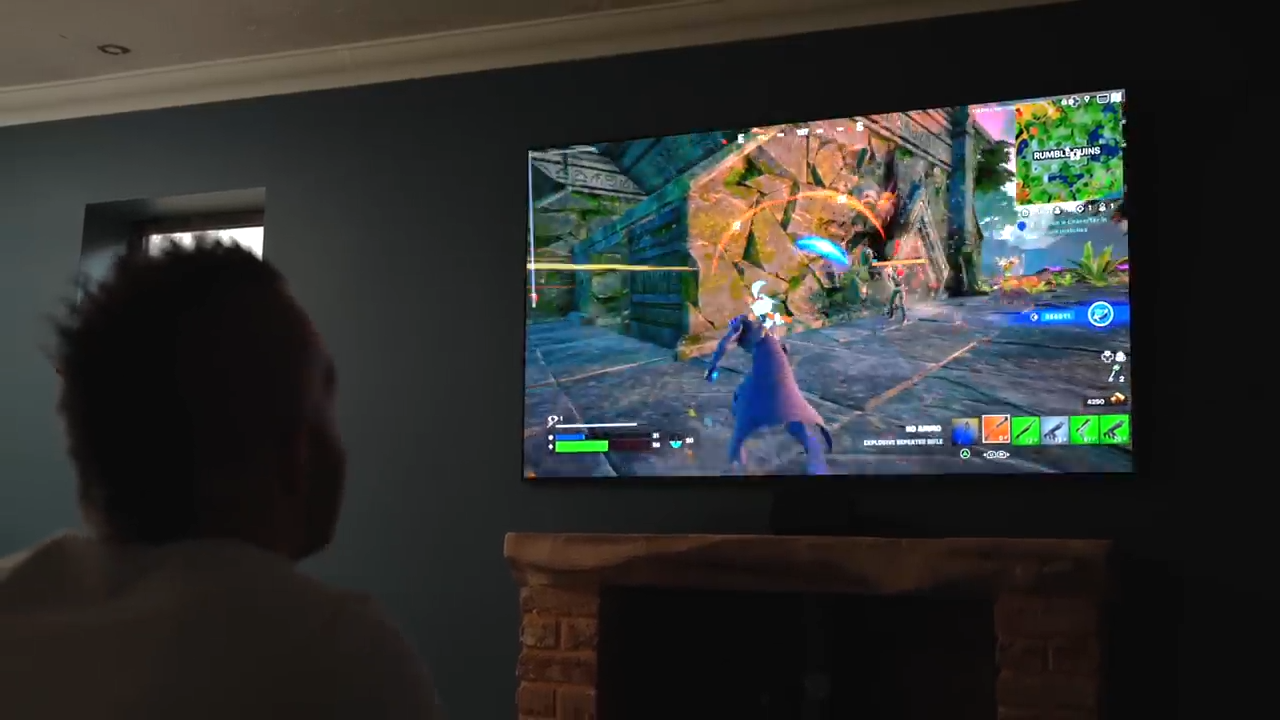 You will just be really impressed with the general quality of the games that you can play on this screen. I also tend to use this TV with a ton of additional light in the room, and I still love the quality of the picture.
---
Design
Design-wise, I love how Samsung has implemented the design of the S95C. It's kind of similar to the Samsung Serif TV in that it looks more like a piece of furniture than a TV.
When it's switched off, it blends into the background really nicely and doesn't stick out like a traditional black rectangle on your wall. The bezels around the screen are very thin, and the slim profile of the TV itself means that it doesn't project too far from the wall either.
One of the standout features of this TV is the One Connect Box, which is one of the main reasons why I ended up with this model instead of the G3. So this box comes in the box, and it means you can separate all the messy cables from the TV itself.
So when you wall-mount this TV, you just need to plug in the One Connect cable into the back of the TV, and then the rest of the cables are plugged into this little box that's much easier to hide away. If you don't use a wall mount, this box has a little channel on the back that you can use to clip onto the back of the TV stand to keep things neat and tidy.
---
Tizen OS
In terms of the TV's operating system, it's Samsung's Tizen OS, which is a pretty user-friendly system, but sometimes it can be a bit sluggish. There is a lot of smart TV stuff that you can do with it, like controlling your smart home and IoT devices.
But for the most part, I only use this TV as a dumb display and use my Apple TV 4K to control everything, which is super simple to use and integrates pretty well with this TV.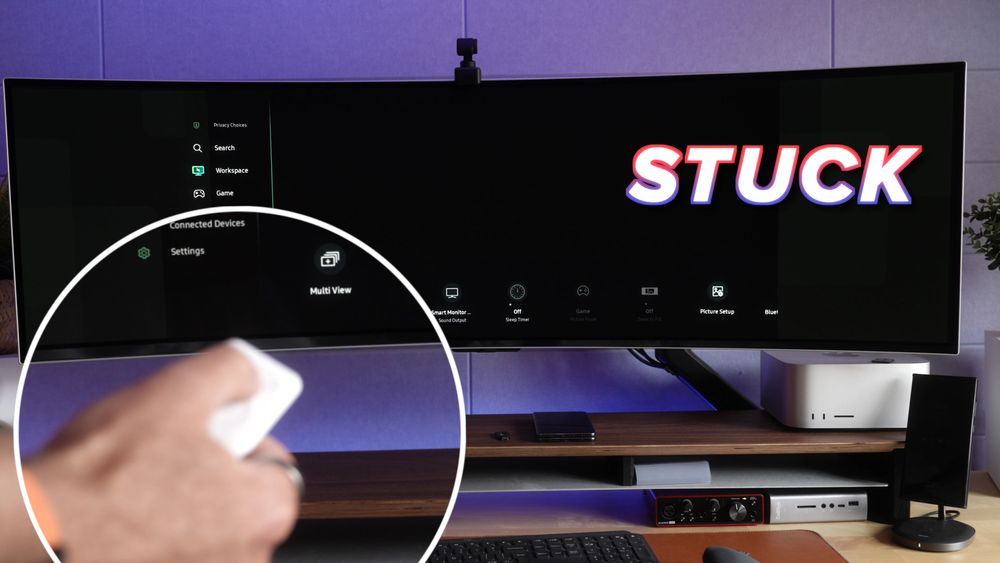 Now, one really cool thing about this TV is that it also automatically switches to the correct HDMI input when you turn on a device. So if I turn on my PS5 or my Nintendo Switch, it knows that I want to use that console, and it changes to that input for me.
So I don't have to mess around finding the right remote and pressing the correct input on the remote.
---
Sound
Now, the last thing I want to talk about is the audio. And there's a couple of things to mention here.
So this TV does include speakers with Dolby Atmos support. But like all TVs, the sound is pretty lacking. The speakers are mounted at the bottom of the TV, so if it's sat on the stand, the sound is going to project straight into your floor and generally not toward your ears.
But also like all TVs, there's not a lot of room inside the TV chassis for great speakers. So the TV sounds okay but not great, and there isn't a ton of bass coming out of them.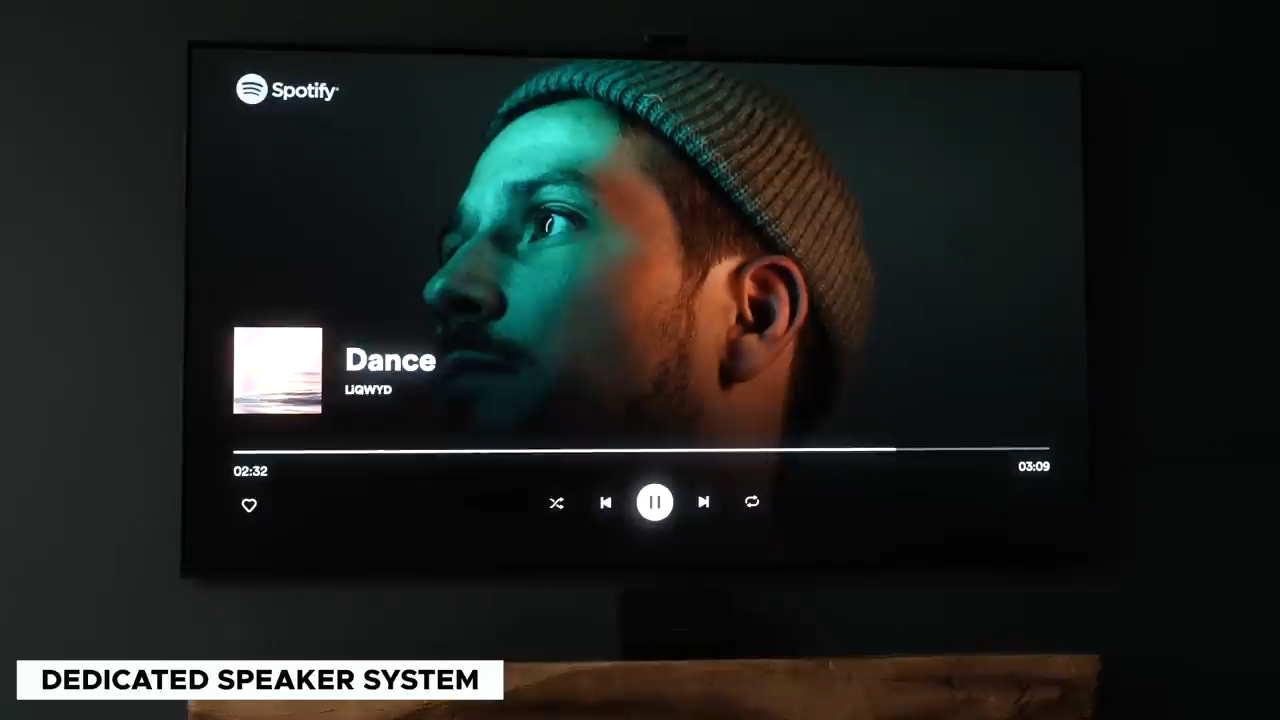 You're going to want to get yourself a soundbar or some external speakers if you're going to be watching lots of movies on this TV. Now, because the TV supports Dolby Atmos, you can pick up a couple of really good value-for-money soundbars that also support Atmos and can kind of bounce sound off the walls and make it sound like it's coming from all around you.
I really would recommend if you're going to spend this kind of money on a TV, you also spend a few hundred pounds on a decent soundbar to really complete the experience.
---
Pricing
Now let's talk about pricing. It is not a cheap TV, especially compared to a ton of other options out there. But I do think it offers incredible value, considering the picture quality and the fact that it's also a pretty damn good gaming TV.
I did a ton of research into this TV before buying it, and I couldn't find anything else that would be better value for the money.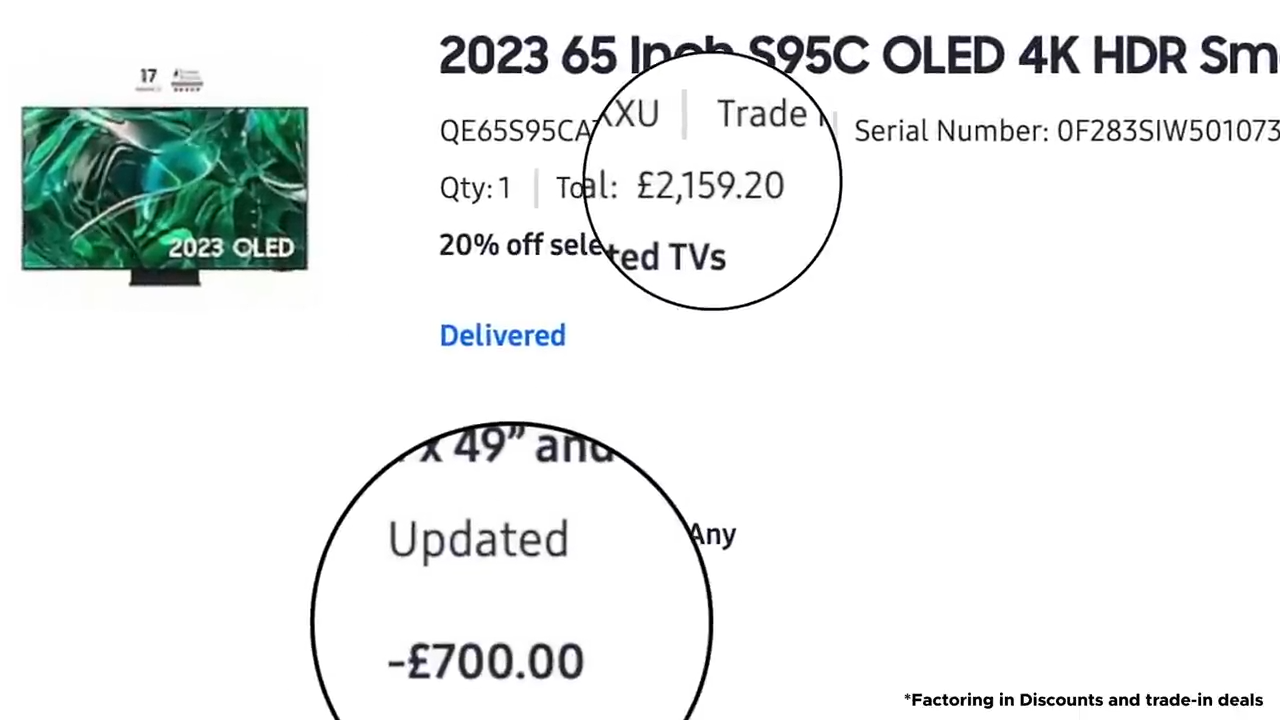 And if you want this size of TV that has HDMI 2.1, can do 144Hz at 4K, has VRR support, and all of the other features that this TV offers, you're not going to find it for cheaper. I think the pricing of this TV is absolutely fair. And I wouldn't really expect it to be any cheaper, considering that the LG G3, which is very similar in terms of specs and picture quality, is actually more expensive.
But finally, I do think that the S95C TV is a solid purchase. I'm really glad I went for it instead of the LG G3. And despite its little issues with reflections in my room and not being able to do the setup wizard properly, I really enjoy using it. And I think that the picture quality is fantastic.
So if you're in the market for a new TV and you're considering spending this kind of money, I really do think that this TV offers a fantastic package, and I'd definitely recommend it.
If you want to check out the video I made about this TV, check it out here!