The POCO C40 is something that we haven't seen for a very long time in the world of phones - a budget phone.
There's no official price yet, but based on the Vietnemese pricing which has launched, it puts this phone at around $150.
So firstly, what's the C40 got going for it?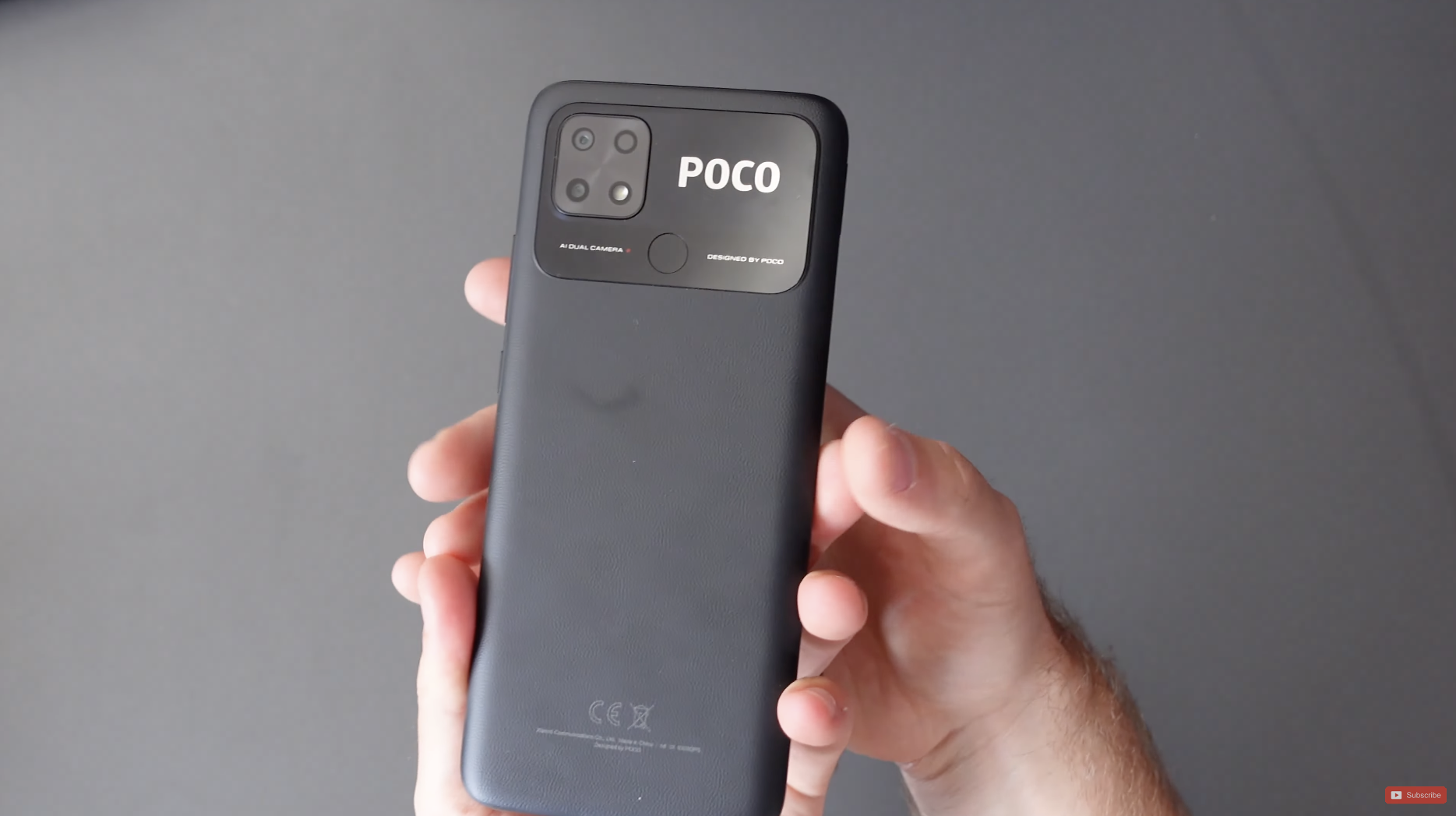 Well, at $150, it's got a 6.71" LCD display that's covered in Gorilla Glass and is the largest screen to date on a Poco device. A gigantic 6,000mAh battery that runs for 14 hours of gaming or 20 hours of video which is one of the largest batteries in any smartphone. It has 18w charging via USB-C - though you only get a 10w charger in the box, so chances are you might have a faster charger already lying around the house - it's well worth it to almost double the charging speed from what comes with it.
There's also a fingerprint sensor on the rear of the phone which feels a little higher than it should be, but if you hold the phone in the right way, then it's just fine - and the phone comes in Black, Coral Green or the POCO Yellow colourway that's become synonymous with their brand.
The back is a textured plastic which makes it really grippy to hold and there's not even really any camera bump of any sort on this phone.
The phone itself is running a JLQ JR510 octa-core CPU which runs up to 2Ghz and features the ARM Mali-G57 GPU.
It comes in 3GB of Memory and 32GB of storage or 4 GB of Memory and 64GB of Storage, plus that's expandable up to 1TB along with a dual sim tray.
For cameras, we have 2 rear-facing cameras, a 13mp main camera, 2mp depth sensor, and a 5mp front-facing camera.
There's 4G, but no support for 5G. Wifi and Bluetooth plus a 3.5mm headphone jack, and an FM radio and it runs MIUI 13 which is based on Android 11.
So this thing is no flagship - because what it is, is a phone targeted at being budget-friendly, but functional. So that's younger tech enthusiasts, maybe a graduation gift for someone who's about to graduate, and they say it's for kids, teens, seniors, or price-conscious consumers.
However, given this phone's target market - kids, teens, and older people… you can link this phone with Googles Family Link if you want to restrict content on the phone, and you can also make the text on it much larger - which is great for people with limited eyesight.
So there are a few things that I think this phone has going for it and at that crazy low price of $150, potentially even less, there is very little competition for a new phone with those sorts of specs.
At its price point - it's either a brand new POCO C40 or potentially a 3-4-year-old phone from other brands like Samsung - and at that point, you're fighting against finding one that still gets software updates
So that's the first thing it's got going for it - Price. The next thing is the battery life - because not many phones come with 6,000 mAh, mostly due to the efficiencies that come with the latest generation chips like the well-known Snapdragon's we're seeing a lot of lately.
Now I've not had enough time to give this a full test - but I've been playing videos on this phone for the last few hours and the battery life has held out very well - so maybe let me know in the comments below if you'd like to see a full longer-term review of this phone and I'll see what I can do, and of course, any questions you have about the phone and I'll try to answer every single one that comes through - challenge me!
The third thing I think this phone has going for it might sound weird - but I would say it's the ability to be average. What I mean by that, is that every phone coming out nowadays seems to be pushing one flagship feature. Fast charging, amazing cameras, voice technology, AI features - but this POCO C40 is surprisingly average.
It's, not the fastest phone, it's not going to break records for anything - but it's something you could give to your kids, or your grandma and know that it will do the job.
The only thing I would say is that with something of this price point, is that you do need patience. I say that because I'm swapping between a flagship iPhone to a flagship Samsung, to even a Flagship Poco every other day - so I need to remember that some of these phones cost 10x the price of this C40, and so of course they're not going to perform as well.
That does mean that, at least to me, the interface feels slower - but there's a price you're paying for that, or rather, a lack of price.
Let me know in the comments below whether you'd like a full review of this phone, let me know if a sub $150 phone with these sorts of specs is something you're interested in, and in the meantime, there are some other POCO announcements coming up so subscribe to my newsletter if you want to hear more about them.
💌 Sign up for the weekly newsletter: https://www.petematheson.com/newsletter