Welcome back to what the Tech, where we answer your tech questions.
Let's start with the fact that you should be using a Proper Password manager.
BUT - One of the biggest issues with Free password managers is that many of them significantly restrict their features, to encourage you to upgrade to a paid for service.
So - What is the best Free Password manager, that's actually going to keep you safe?
There are a lot of them - so in this post I'm going to run you through some of the best password managers available today that DON'T significantly restrict their features.
I'll also run you through that list of free password managers you'd best avoid because of those restrictions, just in case you are looking for a specific one.
As we go along I'll let you know the best way to secure your passwords in each of those password managers.
Don't forget to comment to let me know what your favourite password manager is, I genuinely would like to know!
With that said, let's get stuck right in with the 3 that don't restrict you, yes, literally - there are 3. First up, it's Bitwarden.
Bitwarden
Bitwarden is a long and well-known firm favourite free password manager, Open source, and fully featured it's definitely a favourite amongst the techies amongst us.
Its free tier doesn't have many restrictions, BUT its 2-factor authentication is restricted to just email or an authenticator app and doesn't support physical Yubikeys unless you upgrade to their Premium tier at $10 a year, which is one of the best ways to protect your password manager from outside access.
So to best protect your free Bitwarden account, I'd recommend using Authy, Google, or Microsoft authenticator as your 2 Factor Authentication.
Bitwarden also has 2 trackers embedded in its Android app used to track any app crashes, which I'm not a fan of BUT being open source, it has all of the client code available for anybody to see how those trackers are used.
My only caveat around using Bitwarden is that it just doesn't feel very polished, it feels like it's built for techies - which is of course very subjective depending on who you are.
Overall, however, Bitwarden works VERY well, there's an Android and iOS app, and because it's open-source, even the embedded trackers aren't as much of a concern to me.
Pretty solid start! Next up let's take a look at a new one this time - Synology!
Synology
Synology offers their C2 Password Manager in addition to a few other products including Backup, File Sharing, and Authentication. Their C2 Password Manager is actually, pretty fully featured. They also include a secure file transfer feature for files of up to 100MB in size with their free tier AND the ability to determine where your data is stored which is really nice to see.
They have 2Factor Authentication with options to sign in using the Synology Mobile App or using an Authenticator like Authy, still no Yubikey support, but it's great that their default support is more secure than using Text or Email.
Their interface looks great, and the only downside I can see to Synology's C2 is that there's no Desktop App, but there are apps for Android and iOS and these look clean and work very well.
There are also no reports on any embedded trackers in the Android app just yet, most likely due to this being a relatively new service but overall - Synology is another solid option that can offer more than just a Password Manager along with their other services.
Zoho Vault is next and part of Zoho's wide range of online tools.
Zoho Vault
Refreshingly there are tonnes of support for 2 Factor Authentication methods like their OneAuth, Mobile, and Authenticator Apps, and, this is the first one that supports YubiKeys even at the free level! Great work Zoho.
Zoho also gives you a great password assessment dashboard to see how secure your passwords are.
The downsides are that there's no desktop app, which I do personally like to see just so I'm not forced to keep the browser open all the time, and there is one embedded tracker in the Android App - which is for 'Zoho Analytics', which I'm honestly not too keen on because I have no idea what data they are analysing.
But, overall it looks like a clean product, with a nice user interface, and I love that you can use Yubikeys to secure your account which is another added bonus. If you aren't sure what Yubikeys are, check out this blog post: https://www.petematheson.com/what-is-a-yubikey-and-which-one-is-right-for-me-getting-started/
Aside from the tracker, Zoho does look like a pretty good option, particularly if you are using their other products already.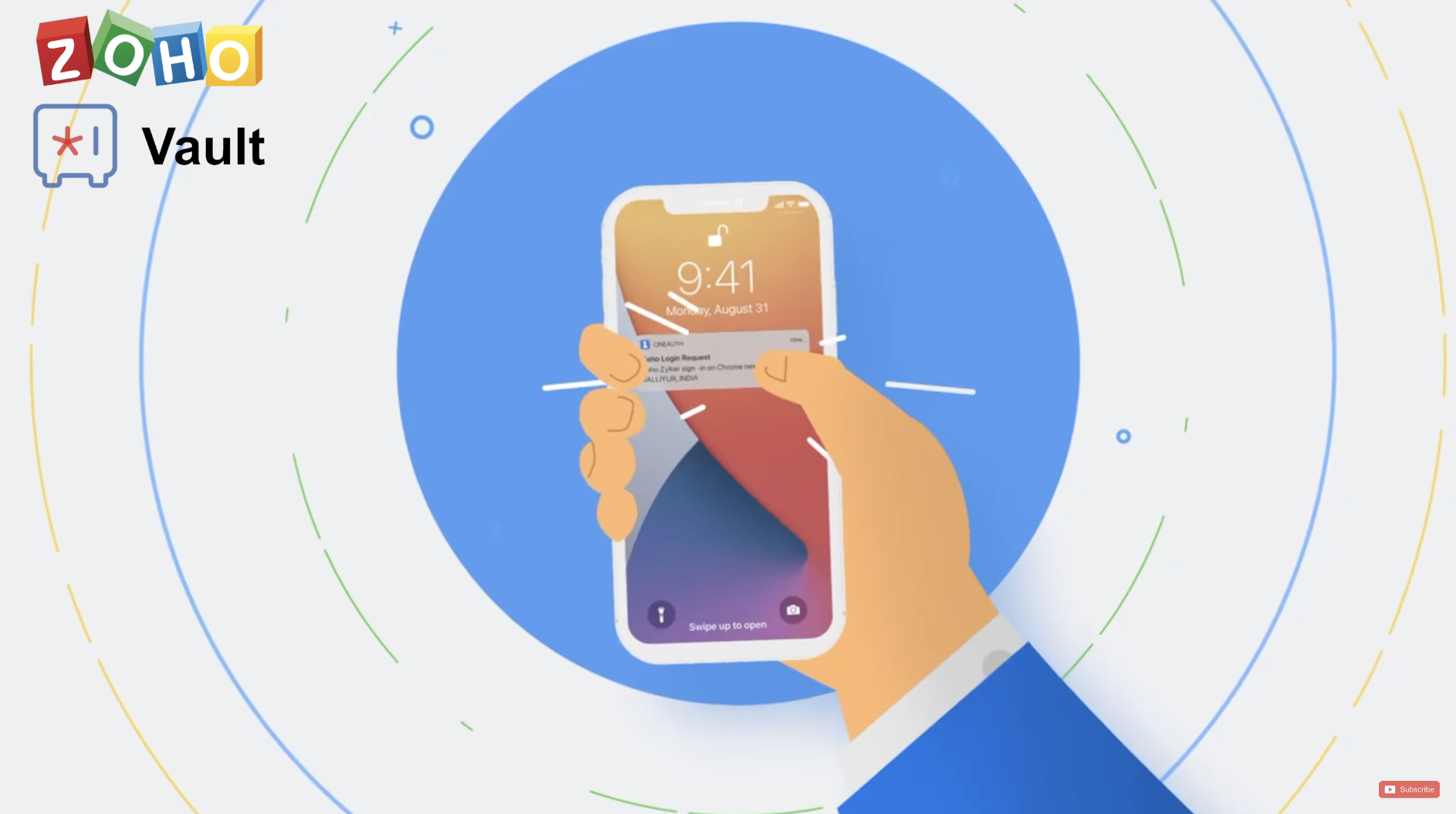 Those are literally the only 3 free Password Managers I could find that doesn't significantly restrict their service.
Out of those 3, I don't think there's a bad option there. I'd personally go with Synology or maybe Bitwarden, mainly because of the other Synology products I use but honestly, you can't go wrong with either of them.
BUT - what about the other free password managers?
Here's a rundown of all of the rest and why I wouldn't recommend them due to their significant limitations, and if you want to read my full breakdown of why I recommend a Paid for Password manager instead of a free one, check this out: https://www.petematheson.com/dont-use-google-chrome-password-manager/

1Password won my 'Best overall Password Manager' for this year but doesn't have a free version - so that's a no.
Keeper also doesn't have a free version.
Dashlane only lets you store 50 passwords, which won't get you very far in today's world and only works on one device. Roboform doesn't sync across devices, doesn't support 2Factor authentication, and doesn't back your data up at their free level - so that's a no.
LastPass only lets you use a single device type - so you can't have it both on your phone and your computer, though at least it supports 2-factor authentication and saves itself to the cloud, unlike Roboform. It also has marketing trackers embedded in its Android App, so that's a hard pass from me.
KeePass is actually a good option for those of you working in IT or who want to share a few select passwords between your colleagues on a network. However, for most people, it's not a good fit. There's no online sync, no backup, and a confusing range of third-party apps, and plugins, it's one that only those who understand what they're getting themselves into should look at.
PassHub only stores 100 records and doesn't auto store or auto-fill passwords which means it's basically a manual process.
NordPass only lets you log in to 1 device at a time which can be extremely frustrating switching back and forth between mobile and a laptop or desktop.
EnPass only fully works on Desktop and caps you at 25 items on Mobile so that's a no.
StickyPassword doesn't sync across devices and doesn't back up your data, and Remember also, one device, no sync, and no backup.
So, I'll leave it up to you to decide whether or not you should go for a free password manager or a paid-for one. I hope the three top choices I have given you will help with your decision!
If you're looking for a free password manager, you might want to check out this post which looks at the best Free Anti-virus for your computer, or this one if you want to see what additional features you get when paying for a password manager.
🛒 Sign up for Synology: https://geni.us/SynologyC2
🛒 Sign up for Bitwarden: https://geni.us/Bitwarden
🛒 Sign up for Zoho Vault: https://geni.us/ZohoVault