Will we have hit that milestone by the time you're reading this?
💬 In this week's issue:
How We Came This Far. The history, the now, the future!
Favourite Stuff. Advanced preview of what I've been using/reviewing
Latest Videos. Catch up on the latest videos on the channel
---
🤦🏼‍♂️ Introduction
By the time this newsletter reaches your inboxes, it is likely that we will have just surpasses 100,000 subscribers on the YouTube Channel! Wow!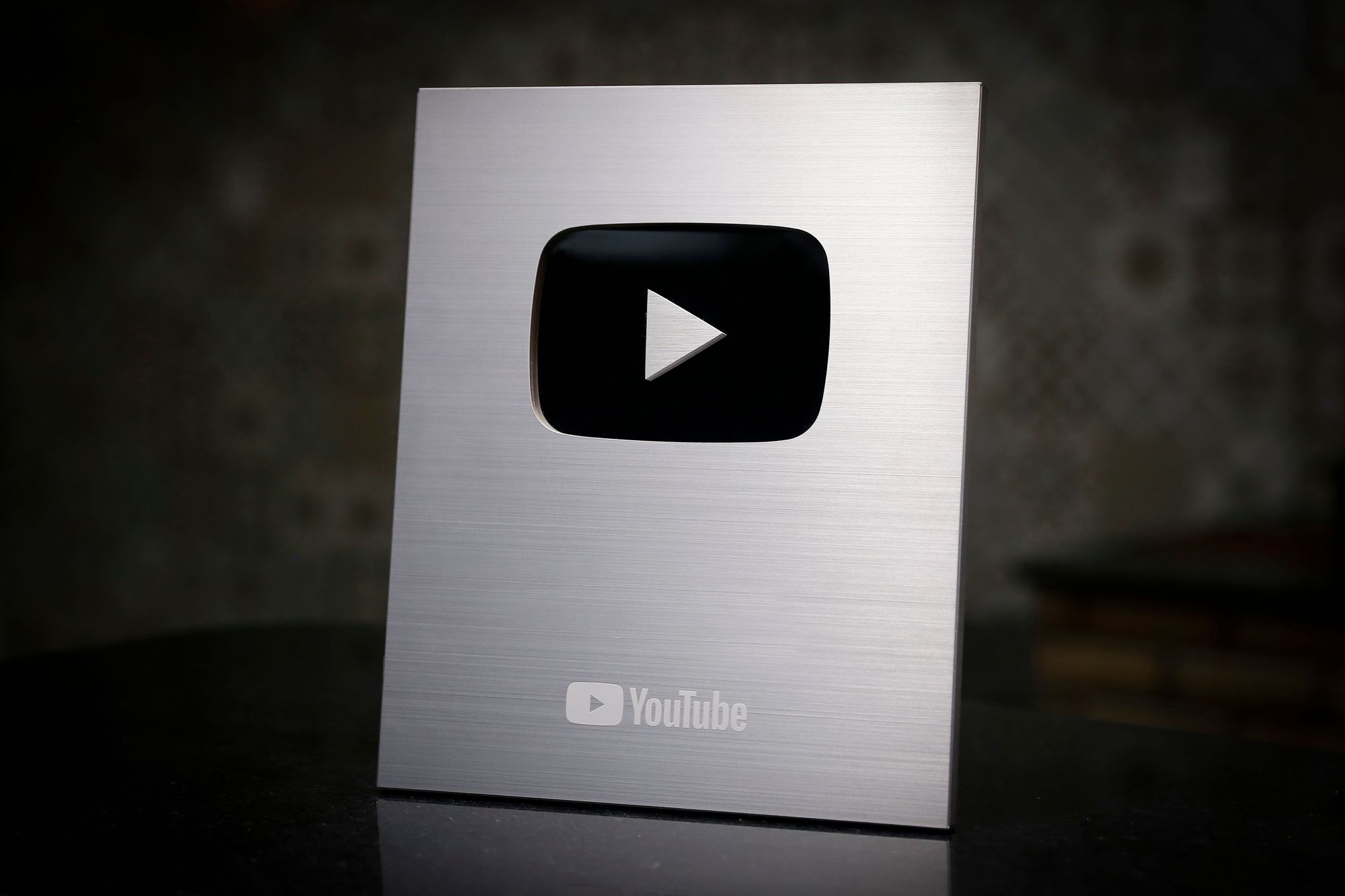 I have to start by saying a HUGE thank you and express my immense gratitude to those of you reading this, whether you are or are not subscribed to my YouTube Channel because you are all such a huge part of this mental journey!
If you are that way inclined, you might look back on the first video on my channel that I published back in 2018 when I was running my own IT business. My first words to my audience were: "So I was thinking, what if we managed to do one two-minute video every week?"
This was from my very first video 👇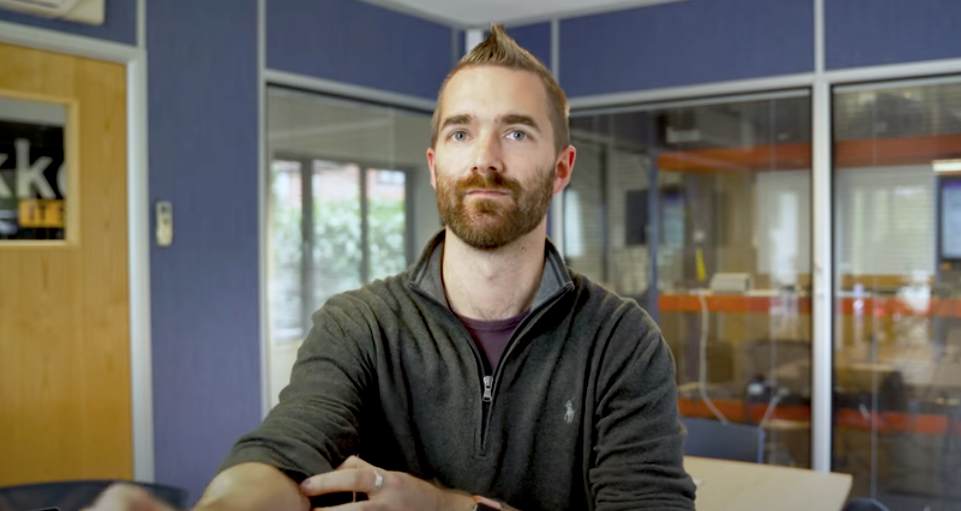 Since then, I duly published as many videos as time would allow but, in January 2019, I made a video that would reach the thousands of views mark!
Thus began the honest, down to earth tech reviewing that became the mainstay content on the channel. From screens to password managers to phones to home automation and some (pretty unsuccessful) dabbling in Tesla content, I made as many videos as I could. I eventually found a format that would take my channel to new heights: the Lifelong iPhone User Switches series!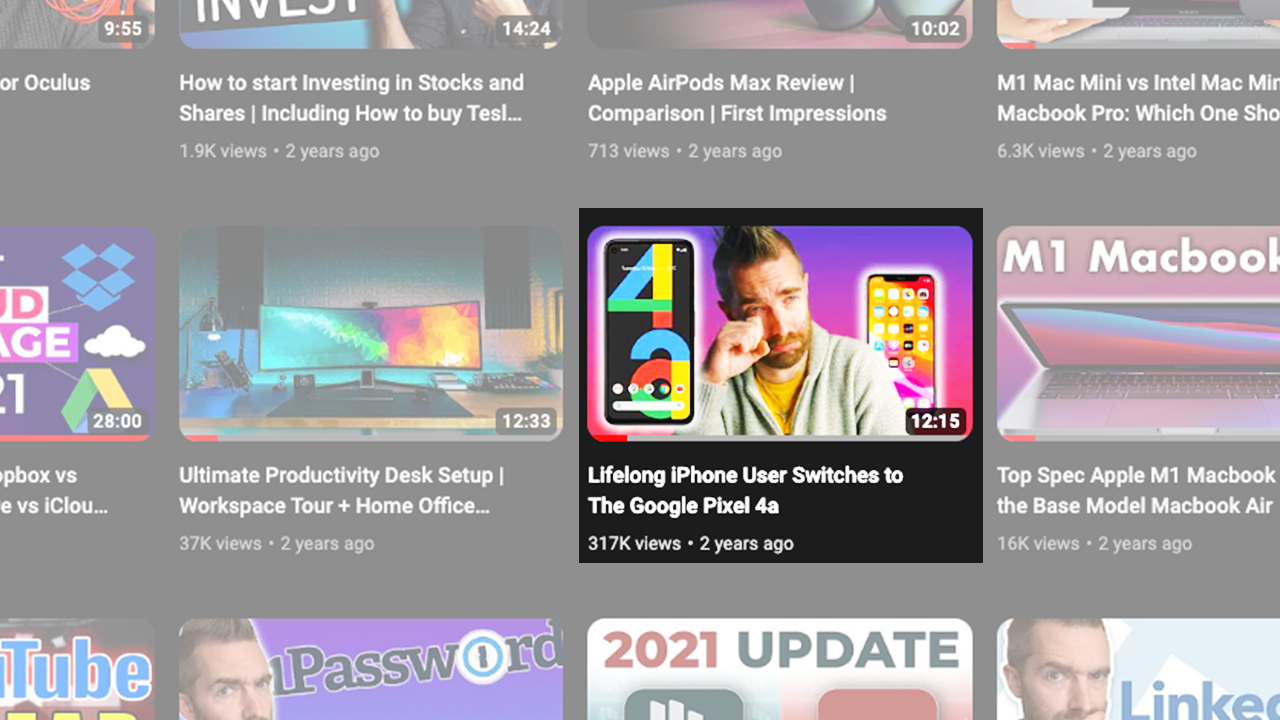 The discovery of this niche grew my channel faster than ever and I was able to employ an editor and then, last year, at around 45k subscribers, I was able to employ one of my best friends, Chris, to work with me behind the scenes, managing the channel and working on the content strategy! And this is what it's all about: having fun, making content and working with some of the best people I know.
Around the end of last year, we began working with a YouTube consultant, Angus, who was able to give us so many amazing ideas and really point us in the right direction. In just one year, we have doubled our subscribers on YouTube and no-doubt that Angus, Chris, our editor, Kaushik, have been instrumental in this.
Five years on from my humble starting point, I'm a nearly full time content creator AND the proud owner (or will be soon!) of a silver YouTube Play Button!
All that aside though... There's only ever been one reason for doing all of this; all the effort, all the slog, all the videos that have flopped, all the worrying, all the uncertainty... My family. My wonderful wife and amazing kids. It's all about them!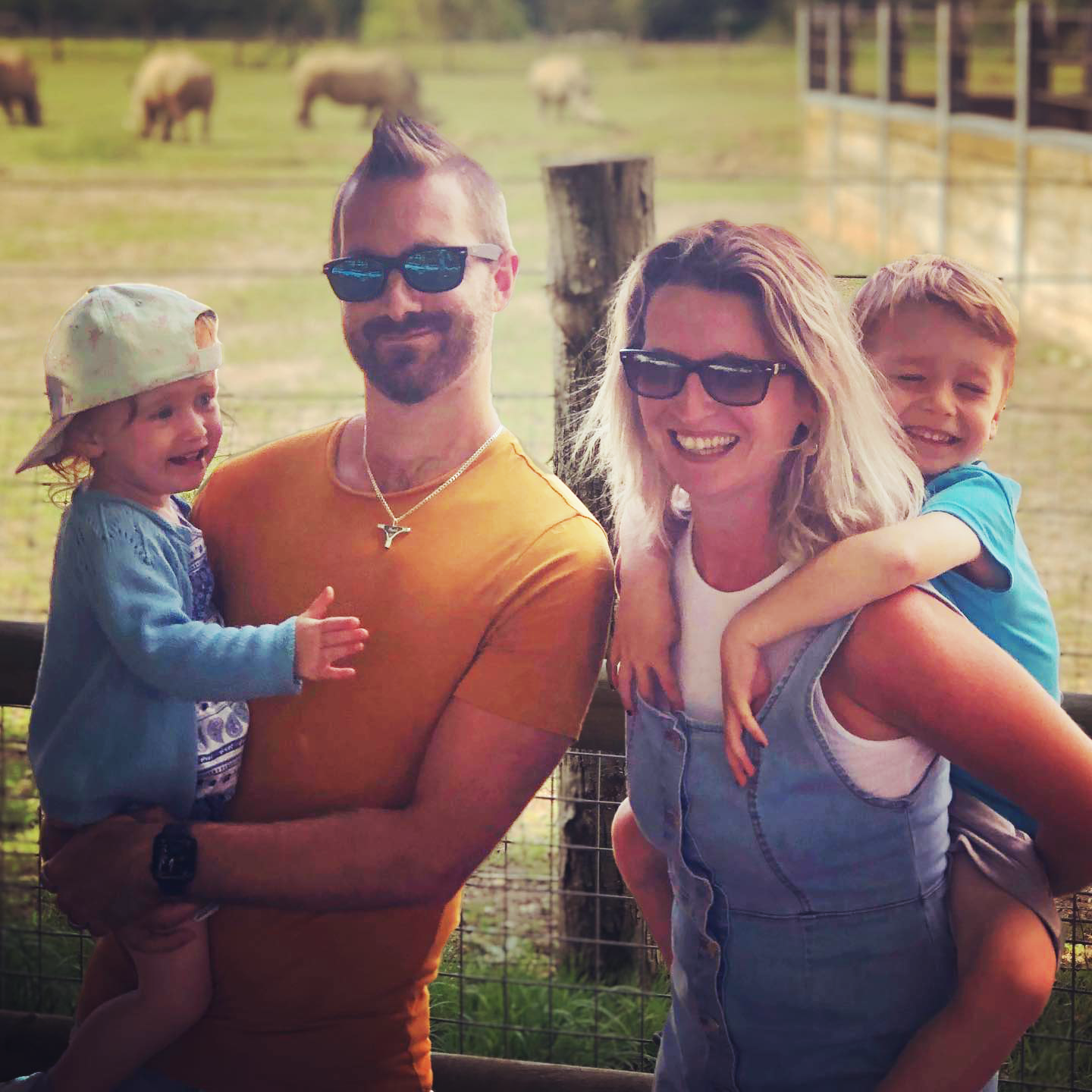 Ok, soppy stuff aside. What does 100k really mean? Well, I've heard on the grapevine through some YouTuber friends that hitting the 100k mark opens up far more opportunities to work with the leading brands in the tech space! I mean, we've been trying to get LG to take notice of us for years now! haha!
It also means that I can continue to be confident in growing and scaling up this YouTube business. So here's my wishlist for next year:
Hire a videographer to help with filming and taking thumbnail footage
Get someone on board to assist with writing scripts (they need to be taken to the next level now!) and researching video ideas
Potentially get an office space
Give Chris a MASSIVE pay rise because he's amazing and I don't know what I'd do without him (sorry Pete, I added this whilst proof-reading; I don't really need a payrise, you're already very generous!)
Hire an editor specifically for short-form content
Make every video an absolute BANGER!
But, before I get too far ahead of myself, here's what we're planning for Summer...
We're really working hard to hammer out as many high quality Shorts as possible. Short form content on my channel has been responsible for over 20,000 subscribers so it is undoubtedly a sure-fire way to grow fast. And we really want to keep this growth speed up!
We've got more Home Automation content, some really exciting things coming with the Samsung Galaxy Flip and Fold 5s, and, most assuredly (lol), some more Lifelong iPhone User Switches content. Although we are considering trying to re-frame the latter as it seems to be getting a little stale? What do you guys think?
Chris is off to Calgary, Canada, for his Summer so will be slacking off somewhat for August, so I'm going to look to trial a scriptwriter or videographer potentially... we shall see!
Needless to say I shall keep you all posted with all my plans and celebrations!
Oh, one more thing before I go: despite it being a first-gen device, the Pixel Fold IS really decent, even if it is more money than my first car. It's not as refined as the Galaxy Z Fold and Flip 4 but it's a damn good start. And I LOVE the fact that I can have all the Pixel goodness in a foldable form-factor!
That's it now, byeeeee!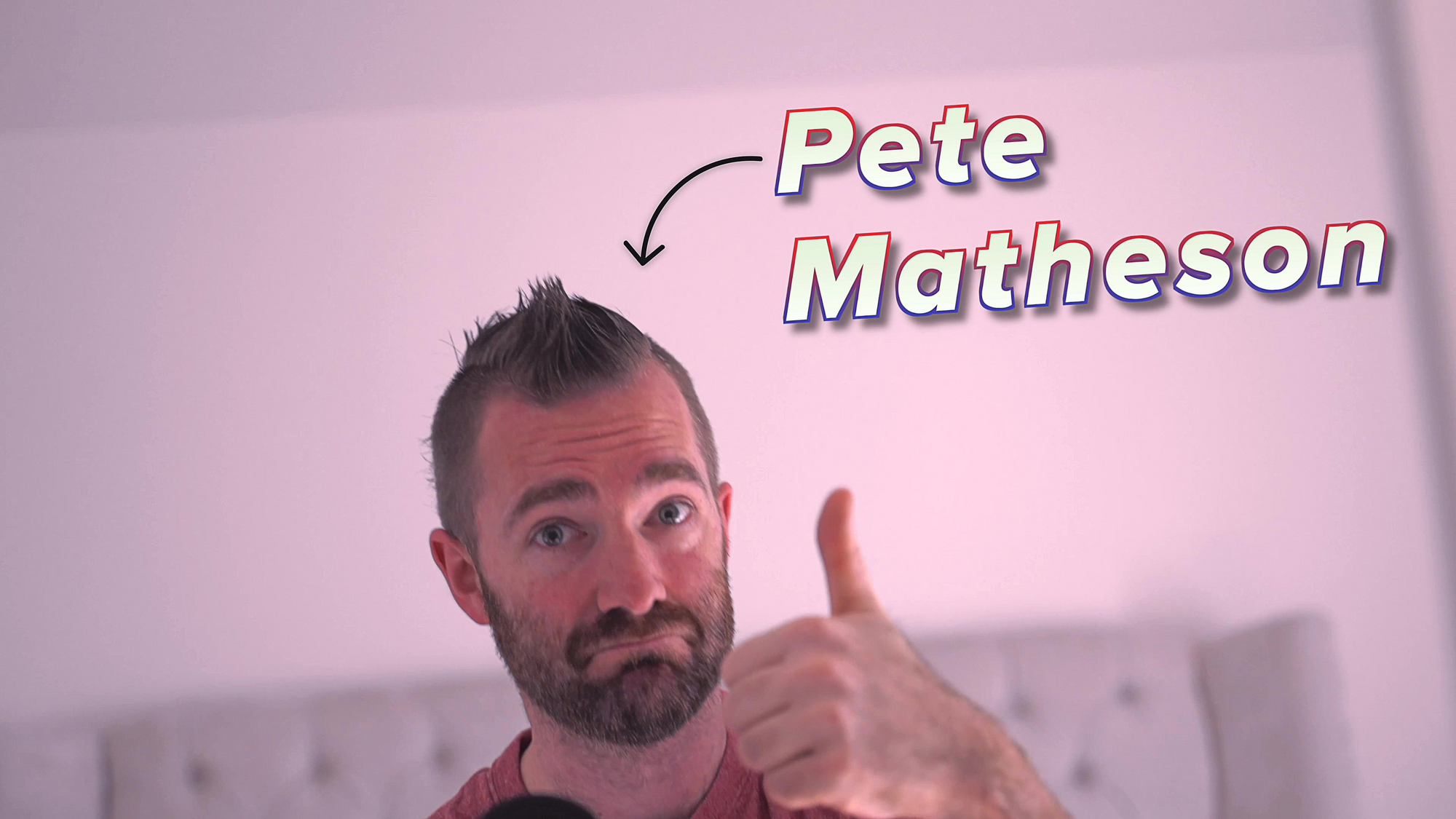 ---
🗞 Favourite Things
---
🎥 This week's video
Highlights of the latest videos published on the channel
Lifelong iPhone User Switches to Google Pixel Fold
---
❤️ Enjoy this newsletter?
Forward to a friend and let them know where they can subscribe (hint: it's here).
Anything else? Hit reply to send feedback or say hello.