Winner of my 2023 'Best Password Manager' Comparison video, 1Password is one of the best, most secure, and most feature-rich password managers available.
What is 1Password?
1Password is a password manager that helps securely store and manage your login credentials as well as other sensitive information.
With 1Password, you only have to remember one (master) password to access all their other passwords and sensitive information, such as credit card numbers and personal identification numbers (PINs).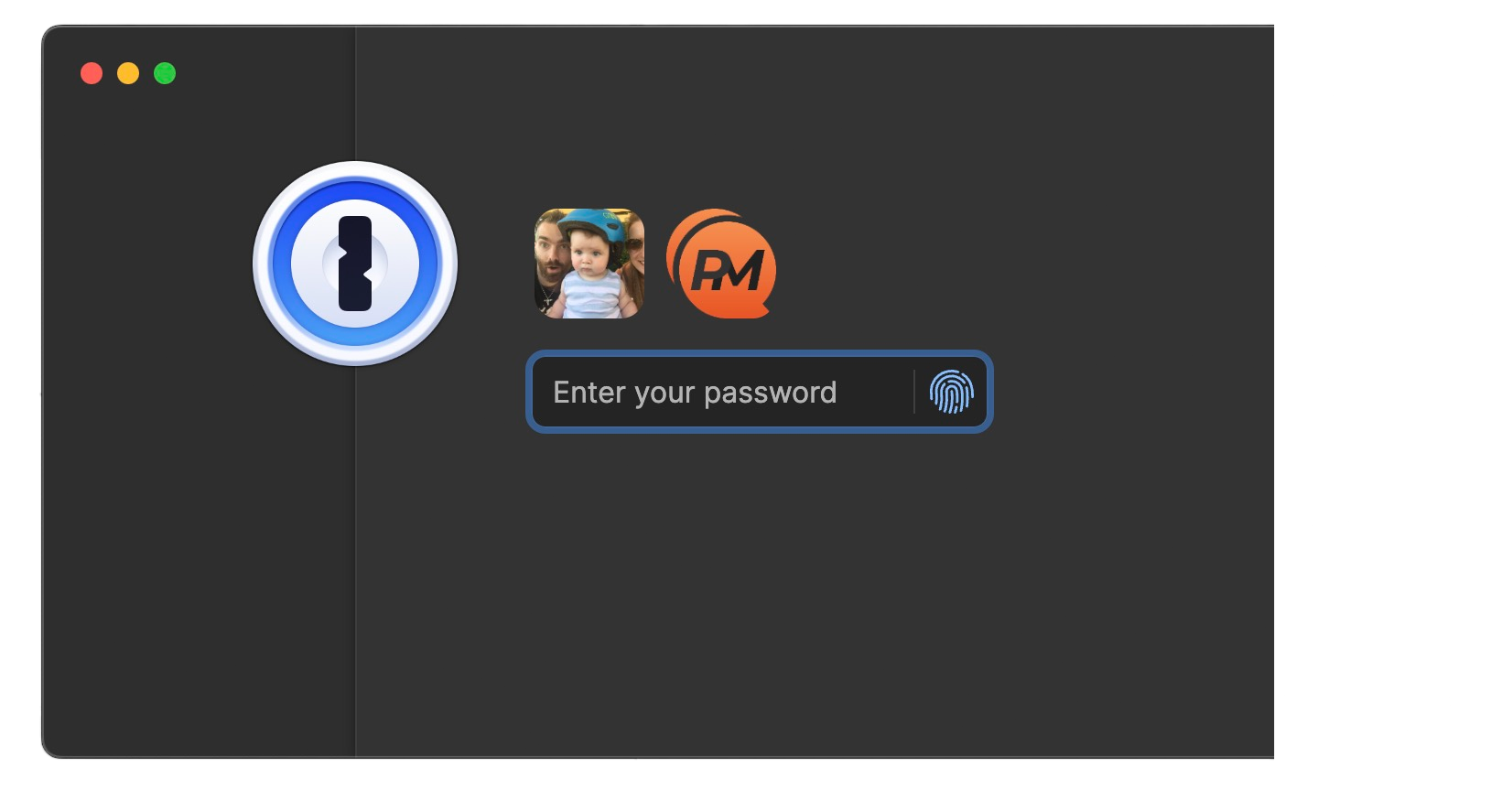 Why is it more secure than other Password Managers?
A security feature of 1Password is their unique use of a Secret Key, which is generated (by your local device) and not known to anybody except you.
Your secret key works in addition to your master password, and this is why 1Password is one of the most secure password managers available.
With 1Password, even if you set a simple and easy-to-guess master password, when combined with the randomly generated Secret Key, it creates an impossible-to-crack level of encryption to access your account. A statement which 1Password themselves agree with!  
1Password Features
Not only is 1Password one of the most secure password managers out there, it also has a pretty vast set of features included as standard.
Beautiful Interface that works cross-platform (Mac, Windows, Linux, iOS, Android + more)
Convenient integrations with FaceID, TouchID & Apple Watch
Custom Fields
Securely share passwords with friends
Watchtower keeps an eye on password breaches and monitors for weak passwords
Two-factor authentication including support for physical keys such as Yubikey and Titankey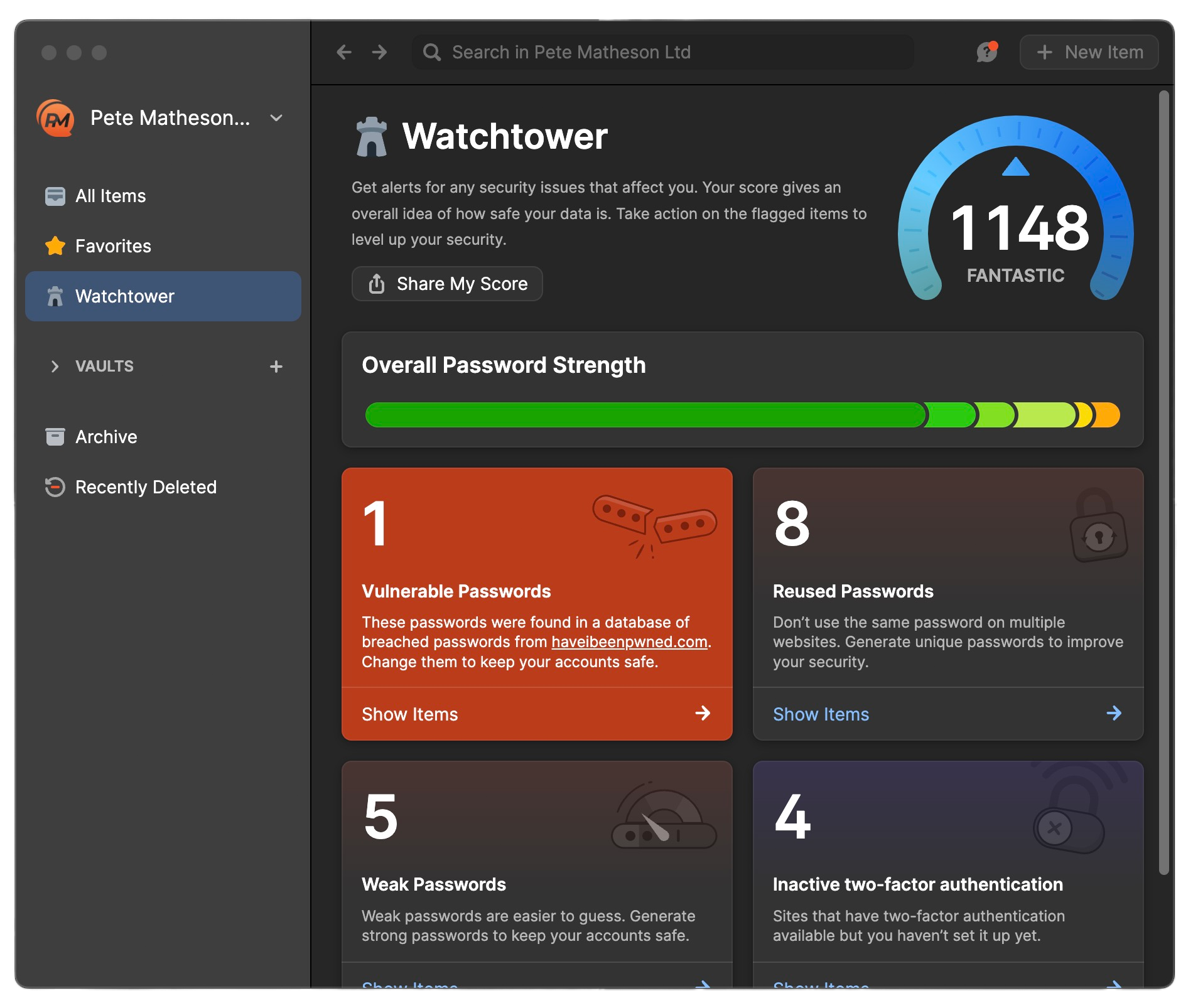 1Password Integrations
One key area which 1Password continues to push forward with their development, are integrations with a number of third parties.
Fastmail
Their integration with Fastmail enables you to create unique and private email addresses on-the-fly as you sign up for various online accounts. Giving you the ability to quickly and easily identify and shut down the source of any incoming spam or breaches.
Privacy.com
Privacy is restricted to US customers only, but allows you to create virtual payment cards, which you can then use to pay for anything from shopping on Amazon to your Disney+ or Netflix subscription.
The benefit here is that you can set spend limits and easily cancel cards on specific services without having to update your card details in hundreds of other places.
Universal Autofill
This is an absolutely stellar feature of 1Password, specifically when using on a Mac.
Simply put, you can hit a keyboard shortcut anywhere on your mac, and 1Password will automatically find and fill it with the correct information.
That means websites via browser (without even needing the browser plugin), but also Applications, and even OSX Prompts themselves! I absolutely love this feature!
Pricing
Latest pricing can be found here, currently $2.99 for a Personal Subscription and $4.99 for a Family Subscription.
However, using our affiliated link, you can get a 25% discount off a 1Password Personal Subscription, Family Subscription, or Business Subscription.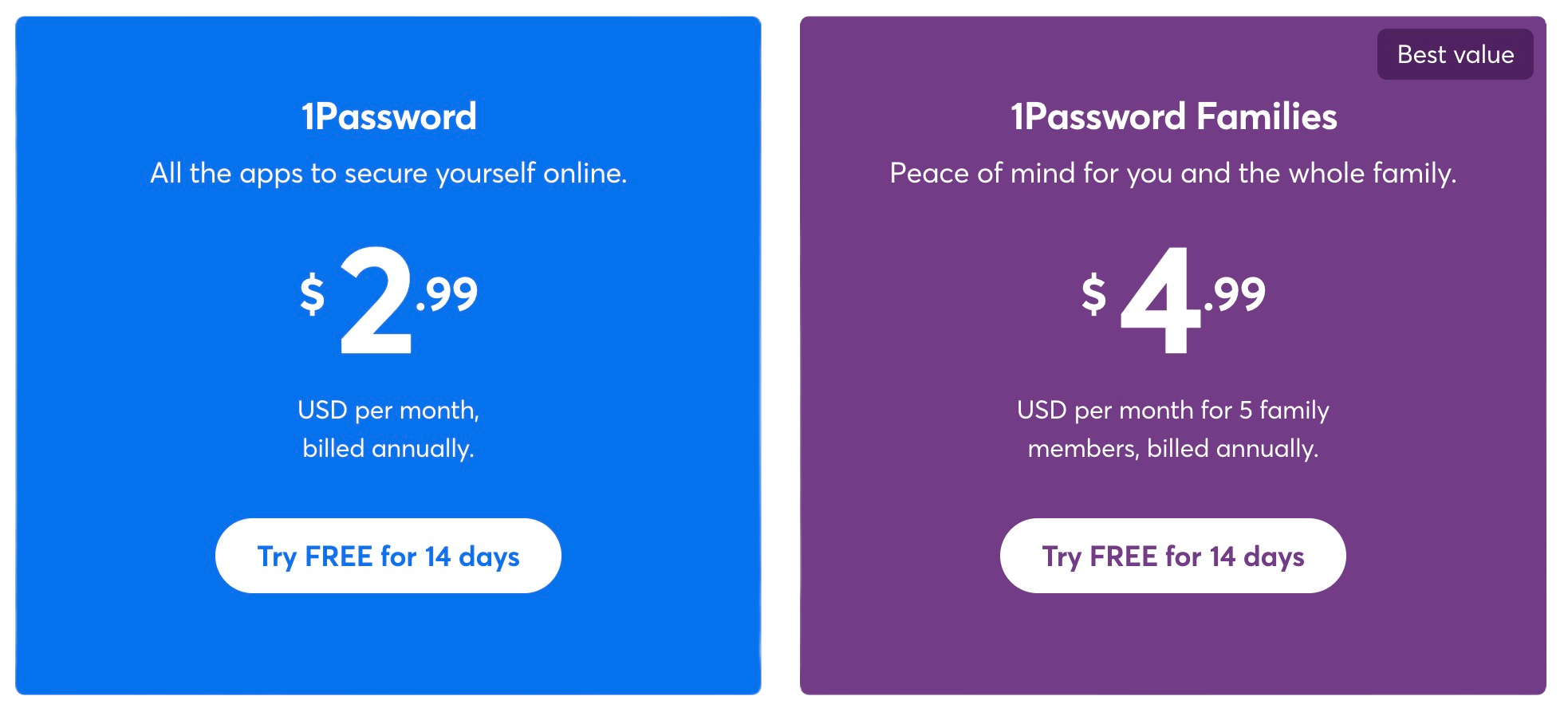 Conclusion
In short, 1Password continues to be my favourite password manager for Personal, Family and Business use. It's consistently won in my 'Best Password Manager' of the year, including the most recent 2023, which you can watch the full run down and comparison if you wish to make up your own mind!