If you're looking for the BEST VPN service, you've come to the right place.
Because what makes a good VPN is pretty subjective.
For some, it's how fast it goes
For others, it's whether you can stream Netflix content from other countries
And for others, it's all about security.
But what with there being literally thousands of options available online and with most of the well-known services paying a pretty nice affiliate commission to whoever lists their service as number 1, it makes the decision for us consumers a pretty difficult one.
In this blog, I'm going to give you what I believe the best VPN services are. Whether you're looking for the fastest, best for streaming, most secure, or best overall - there'll be something for everybody here.
SPOILER ALERT! I don't even feature last year's winner, which shows how often things can change in the VPN space.
Want to know what's the best VPNs of 2023? Read on to see my top VPNs for speed, security, streaming and overall top pick!

The fastest VPN speed goes to Surfshark VPN
Opening up with the fastest VPN Service, this one goes to Surfshark.
Who consistently gave me the fastest speeds of all the VPN services I tested.
I tested across both Mac and Windows from a Wired connection here at home, where I have a 1Gb download and 110Mb upload service.
Surfshark was the only one who gave me consistent speeds each time, which could almost max out my connection too.

Just to be sure I wasn't getting any strange results, I tried testing on different days, at different times of day and to different locations, and Surfshark won pretty much every time.
Surfshark has also been around for a very long time, so has some good experience in running a well-built VPN service, and because of this, it also has a pretty wide list of locations you can use, so you'll be fairly pushed to find a location that isn't already available.

I should caveat that results may vary depending on your location and connection speeds - but these results also match with others I've seen testing from overseas, making me even more confident in recommending Surfshark as not just the fastest VPN - but more on that in a moment.
The most secure VPN service provider goes to Mullvad
It might surprise you for the most secure VPN service, or perhaps not - but I wouldn't recommend any of the mainstream VPN services.
Whilst many of the VPN services I've tested say they don't store any data and proudly say that they're located in areas with strict privacy laws - it's up to them to continually prove to us that's true.
That could be with independent audits or listing names of those who own the company online to try and prove their innocence.
Many of the services I tested look to operate as good and secure services. With no logs policies which are vetted by independent third parties, but even then, some of them are located under the jurisdiction of either the 9 or 14 eyes, which is a partnership between nations who share information - so ideally, you don't want a VPN service that knows anything about who you are, to reside here.
Since many VPN services take information such as your name, email address and payment information when you sign up - well, if you're really trying to hide your identity - they might not be the best option.
And with the VPN Landscape changing so often, it gets pretty difficult to honestly claim that any of these services really are secure.
So for security, my recommendation would actually be Mullvad.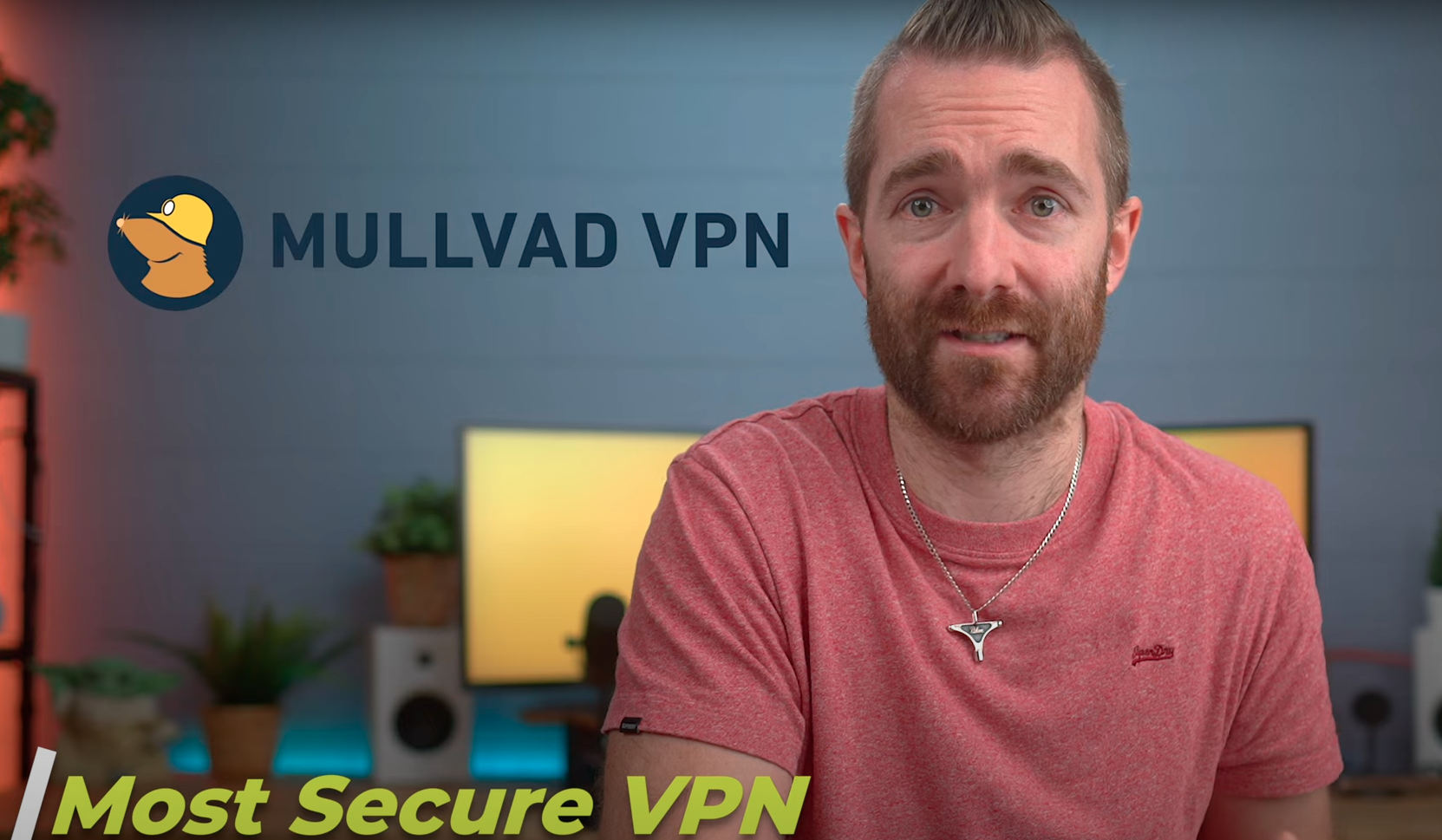 Who has a unique and compelling way of completely anonymising who you are when you sign up by giving you a randomly generated account ID and allowing you to pay with crypto to stay anonymous.
Mullvad is one that most VPN Reviews won't mention because they have a strict marketing policy of zero affiliates, zero ads and zero sponsorships.
And because my inbox is literally filled every day with requests on how they can pay me to promote them - then that's what you'll see everyone else recommend.
Because why would someone promote something they can't make money off when there are others who *might* be as secure - who knows, but they can make bank off of them.
With that said, Mullvad did score pretty middle of the road when it comes to speed tests, and it's pretty useless when it comes to streaming content - but without going as far as you personally setting up your own VPN service in every location that you want to access from, it's my recommendation for the best security.
The best VPN for streaming goes to Surfshark
In terms of finding the best VPN provider to stream content from overseas - whilst I was able to stream on many services, including SurfShark, NordVPN, Express VPN, and Proton VPN, since Surfshark is the cheapest of all of these services, then I would also recommend Surfshark for one of the best VPNs for streaming.
I was able to watch region-locked content on popular streaming services like Netflix, Disney, and YouTube and an added bonus with the Surfshark client working really well across Mac, Windows, and mobile devices.
And, if you want to watch on a Big Screen, I'd recommend getting an Amazon Firestick 4K, as there's a Surfshark VPN client you can just install, hit connect and get on with watching your favourite services.
Another benefit is if you travel a lot, you can throw the Firestick into your bag and plug it into the Hotel or other TV to easily bring your TV experience with you.
The only real issue here is that there aren't any truly anonymous VPN services I've come across that will let you stream content from each of the various platforms.
Firstly and as I've mentioned already, coming across a truly private and anonymous VPN service is few and far between, and secondly, many other VPN services are also getting flagged and blocked by each streaming service - so my advice is that if you purely want to stream something from your own country whilst travelling, or maybe you're here in the UK and want to watch Matilda in the US - Surfshark is the best option.
The best VPN service in 2023 for overall service goes to Surfshark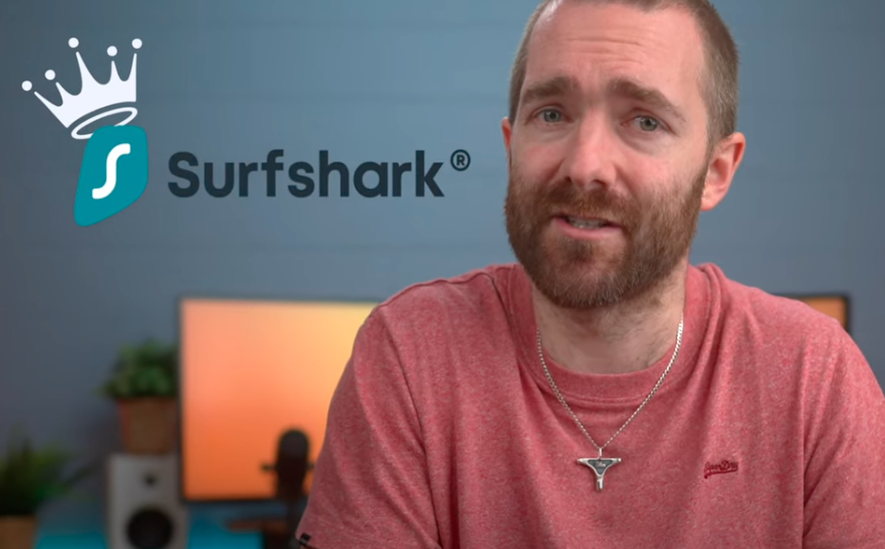 When it comes to the best VPN service for 2023, with all the caveats I've already mentioned around security earlier in this blog, Surfshark actually walks away as this year's Best Overall VPN Service.
It's the top VPN for speed. It's a great VPN server for streaming and one of the more affordable, best value options.
At an average cost of just $2.21 per month when signing up for 2 years, they also throw in an additional 3 months for free.
Surfshark also has some additional services, including anti-virus, a private search engine and alerts if any of your personal data is breached. They offer a comprehensive VPN service if you're looking for a VPN.
With Surfshark, the transfer speeds have been consistently the best through all of my testing.
You can stream content from a multitude of streaming services across the globe, and with a feature rich VPN Client that looks good and functions consistently well regardless of what you're using it on - its place as the Best Overall VPN for 2023 is quite rightly justified.
Watch my video on the best VPN in 2023.
Until next time.