Vlogging with the Samsung Galaxy Flip and Fold 4s
💬 In this week's issue:
A Day Out in Brighton. With the Flip 4
Favourite Stuff. Advanced preview of what I've been using/reviewing
Latest Videos. Catch up on the latest videos on the channel
---
🤦🏼‍♂️ Introduction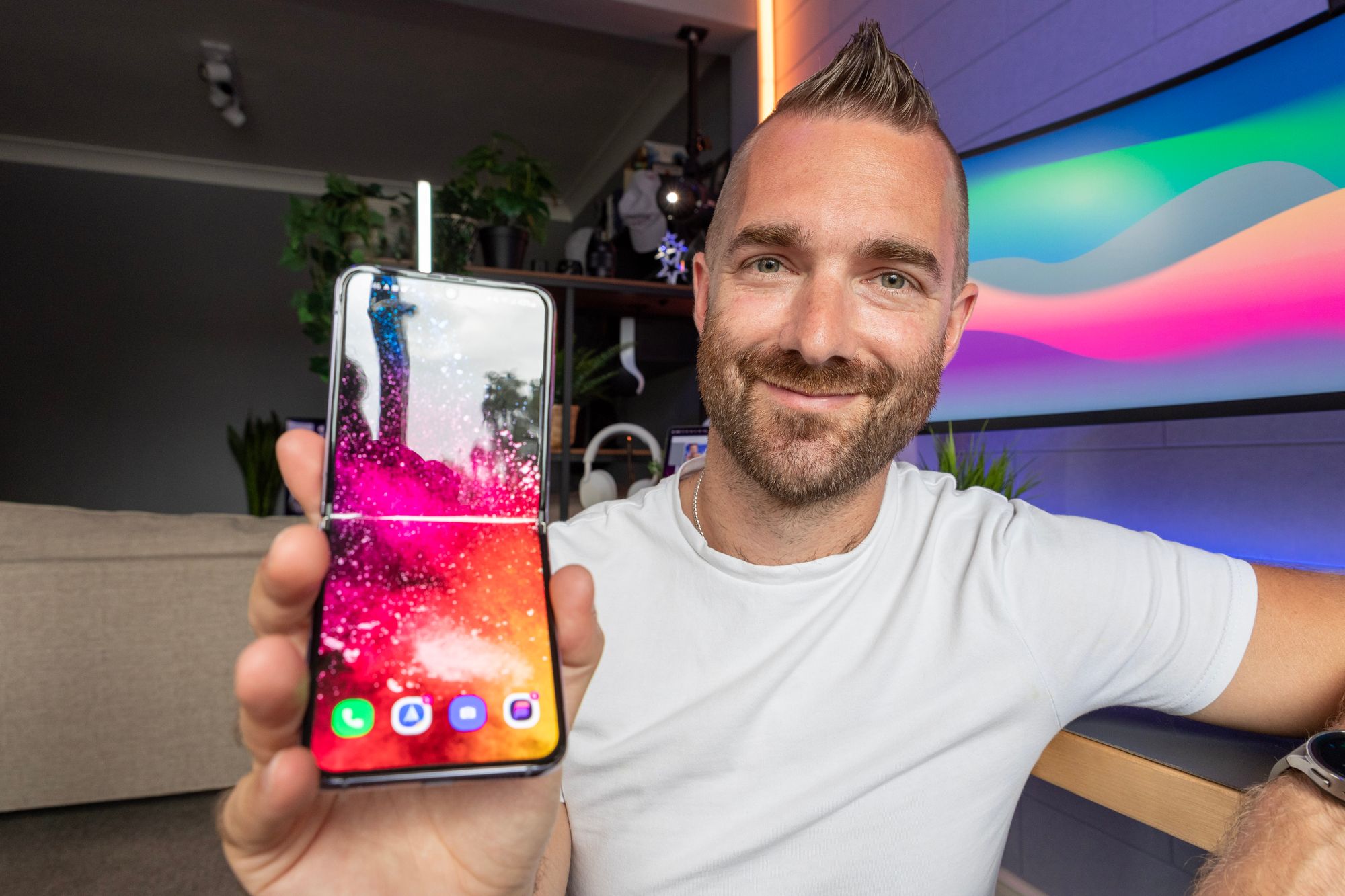 This week saw me embarking on a slightly different kind of video: Vlogging a Day in the Life with both the Samsung Galaxy Flip 4, and the Fold 4. It was nerve wracking and exciting all at the same time! But I was determined to put the phones through their paces in a real-world use kinda way!
The most different part of this filming experience was getting Ali Abdaal's videographer, Gordon, along for the ride, across two days of filming. One for the Flip 4 (you can pick one up here) and one for the Fold 4. It was a very strange and, at times, uncomfortable experience for me to be followed round (in public!) by a cameraman! Usually, I film in the comfort of my own home studio but I think getting out of my comfort zone for these two videos will be well worth it, as they are shaping up to be really good!
The day started with a trip to the gym, and Gordon, who is also a PT, certainly put me through my paces. I was pretty sore for the rest of the day! And after checking my socials and watching some content on YT after the gym sesh, I noticed that the battery was already down to 80% - with just a little bit of use. This was probably going to be a bit of an issue throughout the day!
Before heading down to Brighton, the location of the first Day in the Life video, I set up a video call with Chris to plan out the day. After a bit of faffing (probably Chris' fault as he's a bit of a tech noob), we finally got the call working on the Flip 4. The fold means that you can place this down on your desk and angle the phone to basically go hands-free when video calling, which is pretty convenient. But this whole operation drained another 10% battery, leaving me with 70% - I was definitely going to have to bring my Anker power bank with me!
Later on, after scripting some videos, we headed down to Brighton to meet with Chris, my assistant, and had the best hot chocolate I've ever had at a place called 'Knoops'. After this, off to the Palace Pier to test out the camera on the Flip 4 in some different lighting environments. The camera performed well and the fact that you can record video with the phone folded at a 90 degree angle meant that you can hold the phone like an old-fashioned camcorder, which is actually a surprisingly comfortable feature. I can definitely see this phone being popular with those who vlog regularly or create content on the go, using just a phone.
After the Pier, we headed off to the Brighton i360 to get some more footage, with a bird's eye view of the city. Chris is scared of heights, despite being a 34 year old man, but we managed to distract him from his fears by doing some sweet camera comparisons with the Flip 4, Gordon's iPhone, and Chris' Pixel. We also took some really cool 360 footage with the Insta360 ONE RS, more on this below! But honestly, after my recent Webcam Review video, I'm super thrilled about the Insta360. It's an incredibly versatile camera and produces excellent quality video, as a webcam AND an action cam.
We then went to grab some dinner at Pho (apparently pronounced 'fur' - who knew!?) and met with some friends for cocktails at a fancy place called L'atelier Du Vin. During the evening, we got a chance to ask our fairly non-techie friends what they thought of the Flip 4. Both the girls liked the phone and, in true gender stereotyped fashion, likened it to a compact mirror. They also called it a 'handbag phone'! General consensus though was that they were concerned that the hinge mechanism might, over time, get dust and dirt in it and cause issues. I can certainly understand this concern as, last week, I took the Flip 4 on holiday with me and definitely got some sand in there - I can still hear it!).
The next day took us on a trip to Portsmouth to test out the Fold 4. More on this excitement next week!
Anyway, I completely lost my voice after the second day so recording the voiceovers for both videos has been a slog and a half! This also means I haven't been able to shoot a video about the Apple event this week. I am definitely getting the iPhone 14 Pro though!
Finally, what does everyone think about the new Apple Watch Ultra? It seems pretty niche and I can't imagine that it will be much of an upgrade for people if they get one, other than the bragging rights of course!
---
🗞 Favourite Things
Magbak cases are STILL on top of the list for my favourite things at the moment. These cases are, in my opinion, second to none in the world of cases and I've already bought one for my incoming iPhone 14 Pro! Pick yours up here.
The Insta360 ONE RS is hands down one of the best bits of kit on the market right now, for action cams. Gordon, the videographer we poached for a couple of days brought his along and we got some absolutely STUNNING footage from the top of the i360 in Brighton. Whatever you do today, make sure you check Insta360s cameras out!
Severance! There's going to be a brand new series soon! Well, it was teased at the Apple event. This dystopian TV series is becoming a firm favourite amongst viewers! And I'm definitely going to get my fill when it releases.
On the topic of TV shows, I have recently been binging my favourite TV show of all time - Archer! Seriously, if you haven't checked it out already, do it now! It's hilarious!
---
📱Giveaway Update
Here's an update for the giveaway
As promised, we can reveal that the giveaway for the month of September will be...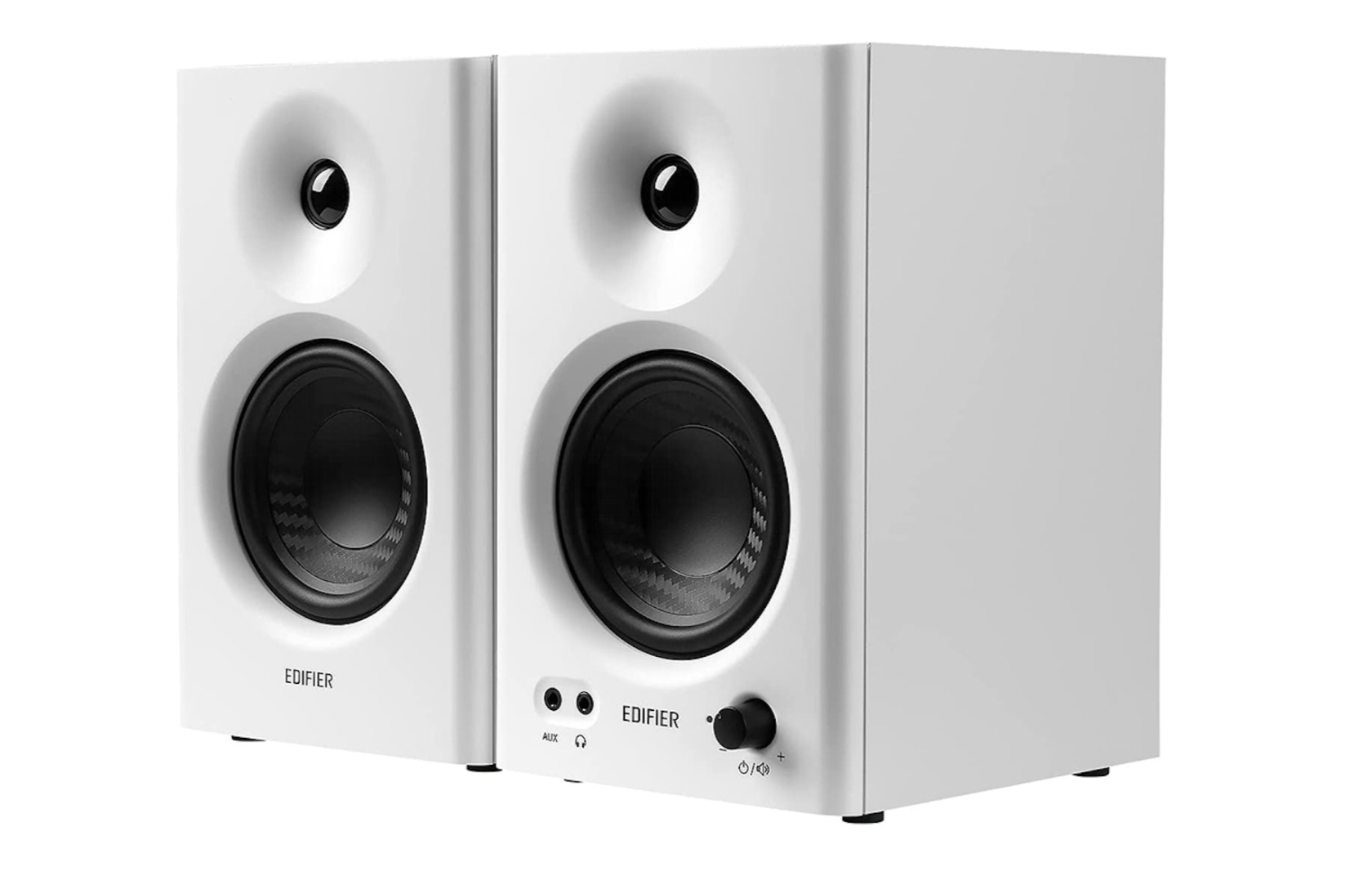 A pair of Edifier MR4 Studio monitors! All newsletter subscribers are automatically entered into our monthly prize draw, so keep your eyes peeled for the winner this month!
---
🎥 This week's videos
Highlights of the latest videos published on the channel
The Best Webcam for 2022 | Opal C1 vs Insta360 Link
---
❤️ Enjoy this newsletter?
Forward to a friend and let them know where they can subscribe (hint: it's here).
Anything else? Hit reply to send feedback or say hello.