Once again with the new M2 MacBook Air, I have to go through the whole process of re-installing all of the Apps that I use on a daily basis.
So in this post, I'm going to show you 6 of those apps that I use to help keep me productive - and explain why I use them, to hopefully help you uncover an App that you've not seen before.
As always, if you like the content then please consider subscribing to my newsletter for more posts like this one.
💌 Sign up for the weekly newsletter: https://www.petematheson.com/newsletter
I'm going to link to any discounts I can find for each of these - so check there for anything I talk about in this post, and to get things started, let's kick off with one that I use constantly and throughout the day, and that is ToDoist.
TODOIST
I've tried so many ToDo apps over the years, and ToDoist has been the one that I've settled on for a number of reasons.
It's cross-platform, so it doesn't matter if I'm on iPhone, Android, Mac, or PC, it works the same.
I can also use it for just a basic checklist of items so I don't forget to take the bins out, or regularly invest, water plants, post blog posts, and any matter of tasks.
When you add a task, it recognises natural language so you can type what you say and it will do it. For example, remind me to book a haircut every 4 weeks. It will do that. Or Remind you to water the plants every other day. It can do that too.
But the power comes with what you can integrate this with.
Firstly, I have projects set up down the left side, where I can add tasks into specific buckets. And I can share those buckets with other people.
So I have a virtual assistant who goes through my 'Delegated' task list, and she takes care of anything I put in there.
I also have a Deliveries list which I use to remember what I've ordered, and I can keep a rough idea of when to expect them to arrive.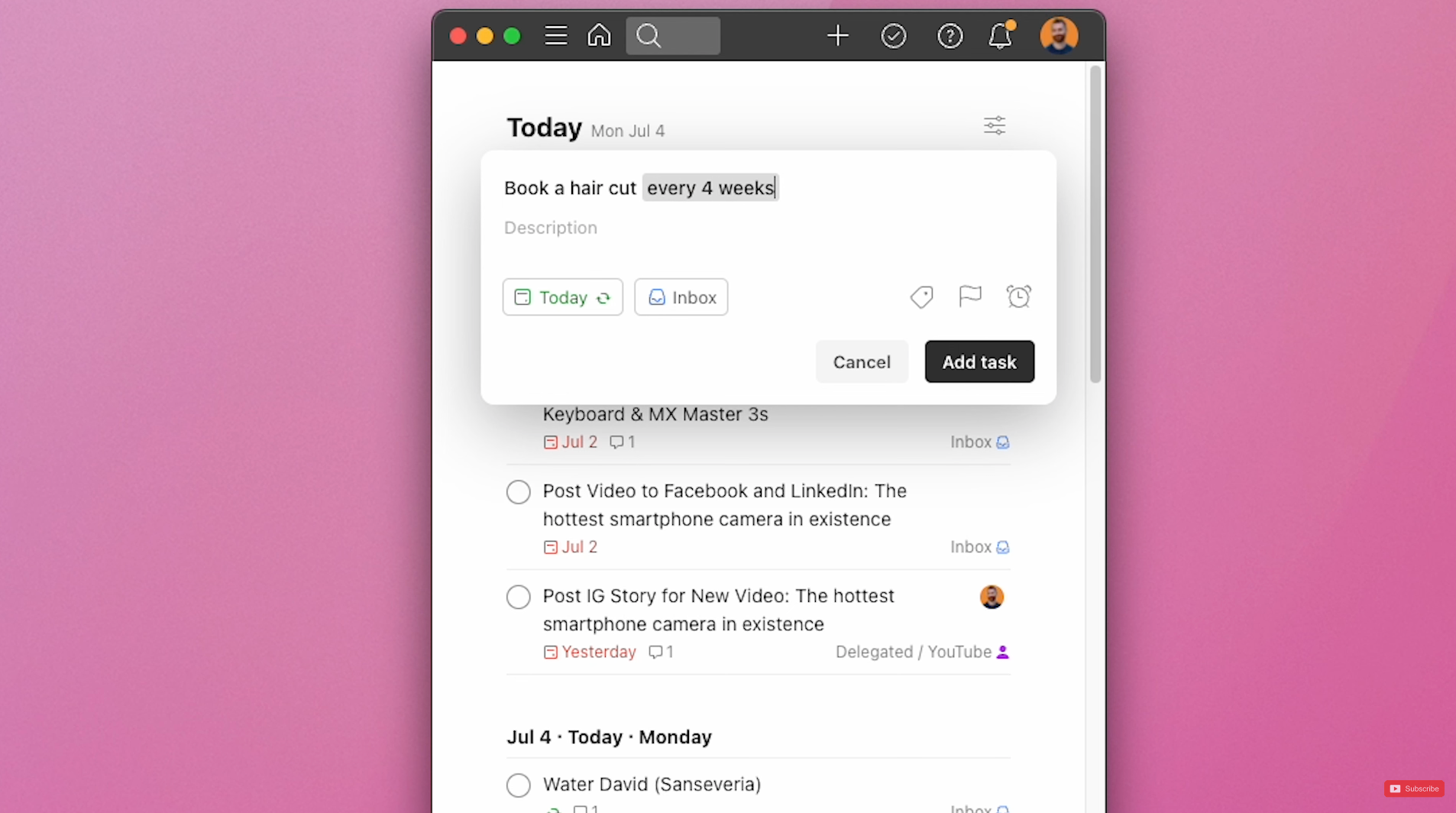 And you can even take this one step further by integrating it with a service called Zapier, which for me, is really powerful.
Every time I post a video on this channel, a few seconds later a task will appear in my ToDoist for my VA to turn the video into a blog post.
Once it's done, it gets checked off and the blog gets posted.
When the blog gets posted, I get a task assigned to me, that reminds me to re-post that blog post onto a blogging website, Medium.
So it's really powerful, as long as you take the time to sit down and set up all of those things behind the scenes because once they're done once, you never have to remember to do them again.
So yeah, number 1 - ToDoist, absolutely love that app.
M O O M
Next for me is Moom. M O O M is a window management app for Mac. This works well for me on my Mac and the crazy big 49" Ultrawide screen. I don't really use Moom to its full potential, all I do with it is save the size and position of certain windows - so if I suddenly find myself with a mess of windows in front of me, I can just tap a keyboard shortcut and it will quickly move everything around to be a bit more organised.
I used to take this a step further when I carried around my laptop to work and back, where I'd walk into work and run a shortcut for a Mac Automation that basically launched all of my work apps I used, like email, browser, music, to-do apps and so forth, and then ran the Moom shortcut to put everything in the right place - and that worked really well.
1PASSWORD
Number 3 is 1Password, another app that I genuinely use every single day. Multiple times.
It's been the best password manager that I've come across so far. I've made a tonne of posts about it on this website already so I won't blab on about it too much, but there are some discount codes below for 50% off if that's of interest to you.
Again, it works cross-platform - Android, iPhone, Mac, and Windows, and I have it secured with a Yubikey to make sure all of my passwords are safe and secure.
FANTASTICAL
Fantastical is the best calendar app that I've found so far.
This is really, really annoying because it doesn't work on Android. I've struggled, to this very day, to find anything that works just as well!
Similar to ToDoist, Fantastical lets you use natural language to manage your calendar.
So I can type in, Meeting with Chris, and it will automatically populate and invite Chris, Meeting with Chris at McDonald's in London, again, pulling the location in, on the 1st of every month. It will do all of those things, automatically without me having to click around and search and invite anyone. You can also choose the calendar it goes into by just typing a backslash and then the calendar name you want it to use.
Me, I have my Apple Calendar, Google Calendar, and Microsoft 365 calendars all in one place, and I'm subscribed to a number of public calendars like Public Holidays and some community calendars.
All of this means I can just look at one calendar, in Fantastical, and see my whole week, no matter what calendar it's on.
If you know of one that's like this, maybe even better that works on Android - let me know in the comments as I'd really love to replace it with something else, but until then, Fantastical is the best of the best.
DAISYDISK
Next is DaisyDisk which I use to fight off one of the most annoying issues that come with owning a computer for any amount of time, and that is that it will eventually just consume more and more space on your hard disk.
Temporary files, duplicate files, those download folders that you randomly just stuff things into and forget they ever existed - it all just over time fills up.
No matter how many times you go to manually remove files, it never seems to make an impact on the overall disk space.
This is where DaisyDisk comes in, and I used the free trial as many times as I could over the years but I recently just sucked it up and paid for the full version - and it gives you a pretty simple graphical explanation of where your largest files and folders are on your system.
It groups them up by colour, so you can see the bigger the colour, the bigger the files grouped within them.
So for example, I can see my Users file is taking up over 600Gb of space on my Mac Mini.
Well, that seems like a lot. Let's see what it is.
Click into that, and it shows you that its' my profile causing the problem - good if you have multiple users sharing a Mac, which I don't, so click in again, and now we can see that my Downloads folder is almost 30Gb.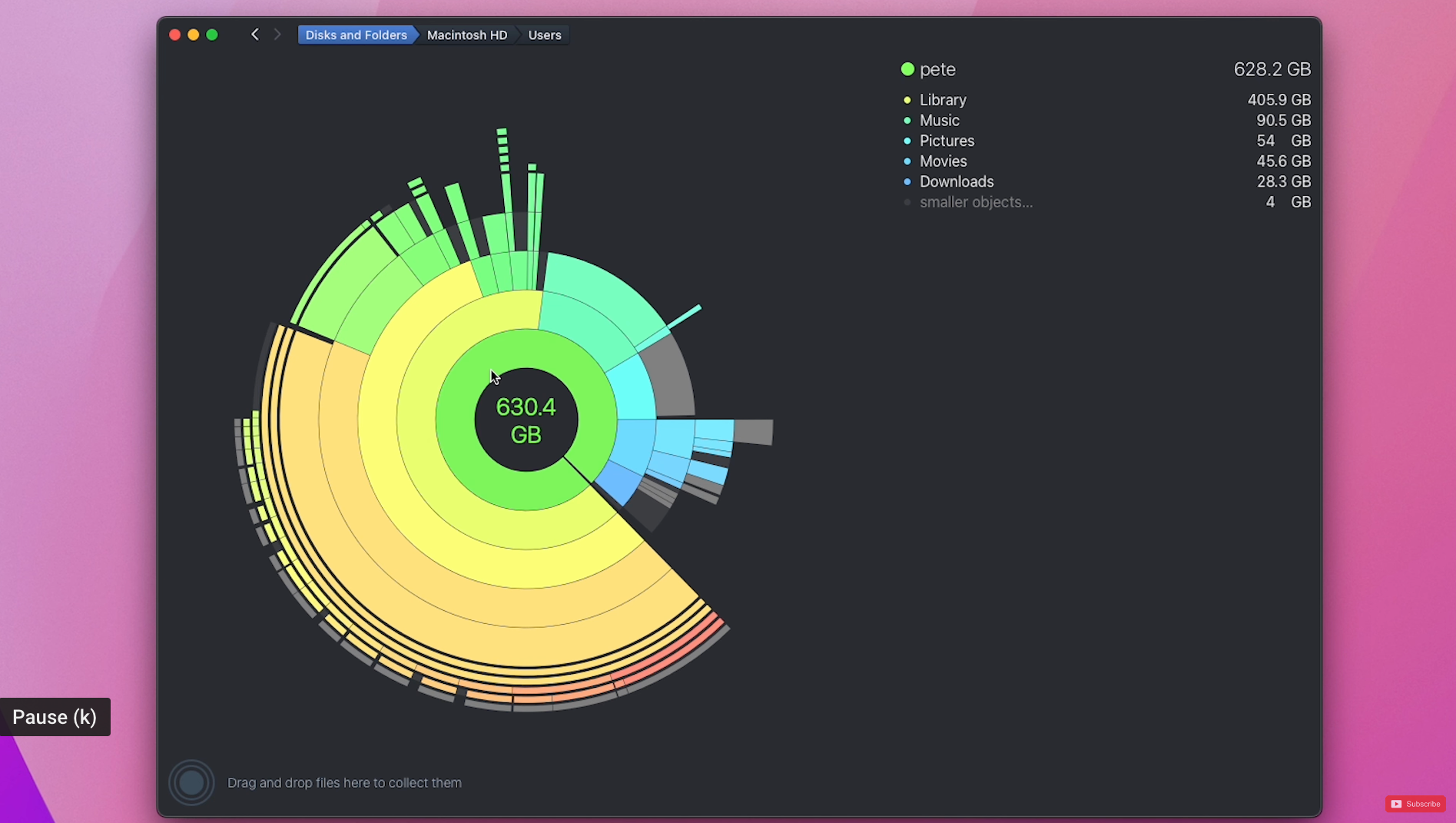 So let's figure that out. Click into Downloads, and I can see that there are some large video files taking up most of that space, as well as a few installer files.
From here I can delete or open a finder window to browse the actual folders to figure things out from there.
I've used this so many times when running low on disk space, and it's really gotten me out of a few jams over the years - so one I'd highly recommend, particularly if you don't have much disk space left but aren't sure where it's all gone.
ACRONIS CYBER
The next up is one that I've only recently discovered, and that is Acronis Cyber Protect Home office - and I love that in this job of reviewing stuff every week, every once in a while I come across a new thing that I just genuinely, really like.
This is one of them.
It's a backup product that backs up my mac to the cloud, and it just works really well.
I have it set up now on my Mac Mini, and my Macbook Air, and I'm working my way around my other machines to make sure it's on there too.
But from all of the testing that I've done on various backup products, particularly cloud-based products, this really stood out since Acronis first started out as someone that created tools for IT Businesses and one of those tools was back up. So I know it works, it works really well, it's reliable, and I can back up as much or as little as I need.
The interface is clear and easy to understand, and it also has some additional cyber security protection built in to stop you from picking up any malware - and whilst I don't visibly go into Acronis every day - it's always there, always on in the background, always backing up to make sure that I don't lose everything - which is something I'm glad to finally have since my whole life is stored within all of my files, folders, photos, old videos taken off my older mobile phones, documents and everything else.
I'm planning on making a full review on this, which is coming soon, so subscribe to the newsletter if you want to check that one out as well.
💌 Sign up for the weekly newsletter: https://www.petematheson.com/newsletter
CLEAN MY MAC
Lastly, this post isn't sponsored - but I want to give a shout-out to CleanMyMac, who I actually wanted to have on board as a sponsor, because of their great CleanMyMac software. You might not know that over the last few weeks and months their company has been hit hard by the Russian war, as their team is mostly in Ukraine, and so have had one of the most challenging environments to operate a business, more than any of us will ever likely face in our lifetime.
Similar to DaisyDisk, CleanMyMac will scan through your mac and identify any areas that need improvement. A quick scan on my machine uncovered around 25GB of junk files that could be removed, as well as some steps that could make it run faster.
There are also tonnes of options for emptying trash, removing malware, removing browsing history, and can even help you to uninstall applications that are suspicious, particularly with their latest update that highlights any Apps that are associated with Russia or Belarus development teams.
So, whilst it's a great App that does a whole lot of things, even if you don't think you need it - then I'd appreciate it if you showed them some support by signing up - I'll leave some links below for that, and like I said this isn't a sponsored thing, I just really hope they make it through this horrendous war that Russia is inflicting on their country.
Next, go and read this post, and let me know your thoughts, and I'll see you in the next one. Bye.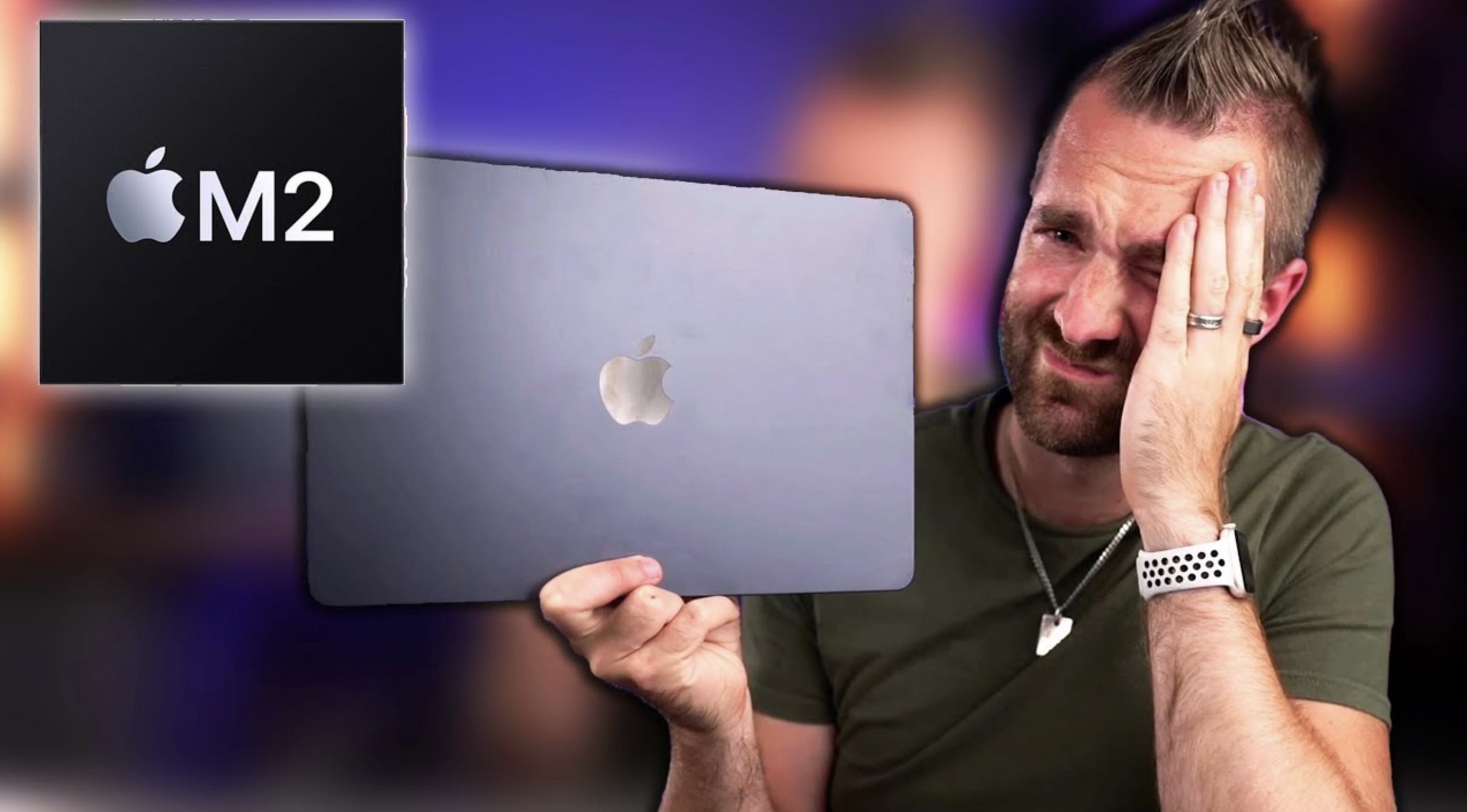 🛒 1Password: 50% off 1Password Families: https://geni.us/3FkltskXPFs-150% off 1Password Personal: https://geni.us/3FkltskXPFs-2
🛒 Acronis: https://geni.us/AcronisCyberProtect Get 20% Off when using coupon code: PeteMatheson2022
🛒 Todoist: https://geni.us/ToDoist
🛒 Moom: https://manytricks.com/moom/
🛒 Fantastical: https://geni.us/3FkltskXPFs
🛒 DaisyDisk: https://daisydiskapp.com/
🛒 CleanMyMac: https://geni.us/GetCleanMyMac