I'm not alone when I say that upgrading to the iPhone 14 felt like a pretty bad waste of money.
So with all of the iPhones, you can buy from Apple today, which is the best one to buy right now?
Of course, this will depend on your budget and what you need from whichever phone you buy, so in this post, I hope to help you make the right choice when picking up a new iPhone.
WHICH IPHONES CAN YOU BUY RIGHT NOW?
To get started, first of all, let's just run through which iPhones you can buy right now, from the cheapest to the most expensive:
We've got the iPhone SE at just $429
Next is the iPhone 12 at $599 and the iPhone 13 mini at the same price of $599.
And here, we basically go up $100 per model.
The standard iPhone 13 at $699
iPhone 14 at $799
14+ $899
14 Pro at $999

and finally the Pro Max at $1099.

PRICE CHECKING
This isn't sponsored but have a look at a website called camelcamelcamel.com.
It's something I've used for years, and this website will look at Amazon and constantly monitor prices.
Using this, you can see if the thing you're about to buy was actually cheaper at any point throughout the last year.
So, for example, I can use this to see that something I was about to buy because it was on a 'Black Friday Deal' was actually cheaper just a few months ago. So now probably isn't the best time to buy after all.
So before you go out and spend money, just use this website to do a sanity check before you go and waste it needlessly.
THE BUDGET BUYER
For the budget buyer. We have three options…
The iPhone SE at $429 or the iPhone 12 or 13 mini. Both of them are at $599.
In this scenario, I would actually recommend going with the cheapest model, the iPhone SE.
Now onto the 3rd generation, we are getting only last year's flagship chipset, the A15 bionic (which is the same as the iPhone 13).
You get a 4.7inch Retina HD display, a single 12-megapixel rear, and 7-megapixel front-facing cameras. It can shoot only HD video, not 4k. You get 15 hours of video playback, It's water resistant up to 1m and, of course, you get TouchID.

What you don't get, of course, are features like FaceID where you can unlock your iPhone with your face, you're also missing MagSafe, so the ability to be able to magnetically attach accessories or charge your phone, particularly in the camera department, you're missing a few things.
The ultra-wide camera for one, but also slow motion, no cinematic modes, you can't capture HDR or 4k video, and the biggest missing feature of them all. There are no emoji or memoji.
But if most of those features either don't mean anything to you, or you don't care for them, then the SE is a very good phone.
I think the only big drawback of the SE is going to be the battery life, as it has the shortest battery life of all iPhones that you can buy from Apple today.
This is bizarre because it's using the same A15 Bionic chip that the iPhone 13 Mini has. And yet the 13 mini gets 2 hours more in video playback. When you consider the 13 Mini also has a bigger, brighter, and higher quality screen, leaves me wondering exactly why the SE doesn't actually have the best battery life of all.
So yes, the iPhone SE is the cheapest, but actually, it comes with some better features than even the iPhone 12. So for me, that solidifies it as a firm favourite for the budget-conscious buyer and one you should buy if you're looking for the best bang for your buck.

BEST OVERALL VALUE
In terms of best overall value though I want to talk to you about the iPhone 13 mini because, with the iPhone 13 mini, you get the last generation A15 bionic, which has only recently been superseded by the iPhone 14.
And even then, many people think they just renamed the A15 to the A16 to make it look like they've done something, and you wouldn't be far off.
Performance on the iPhone 13 Mini is of true flagship quality.
You also get dual rear-facing cameras, a standard, and an ultrawide. You get FaceID and features such as a ceramic shield and MagSafe.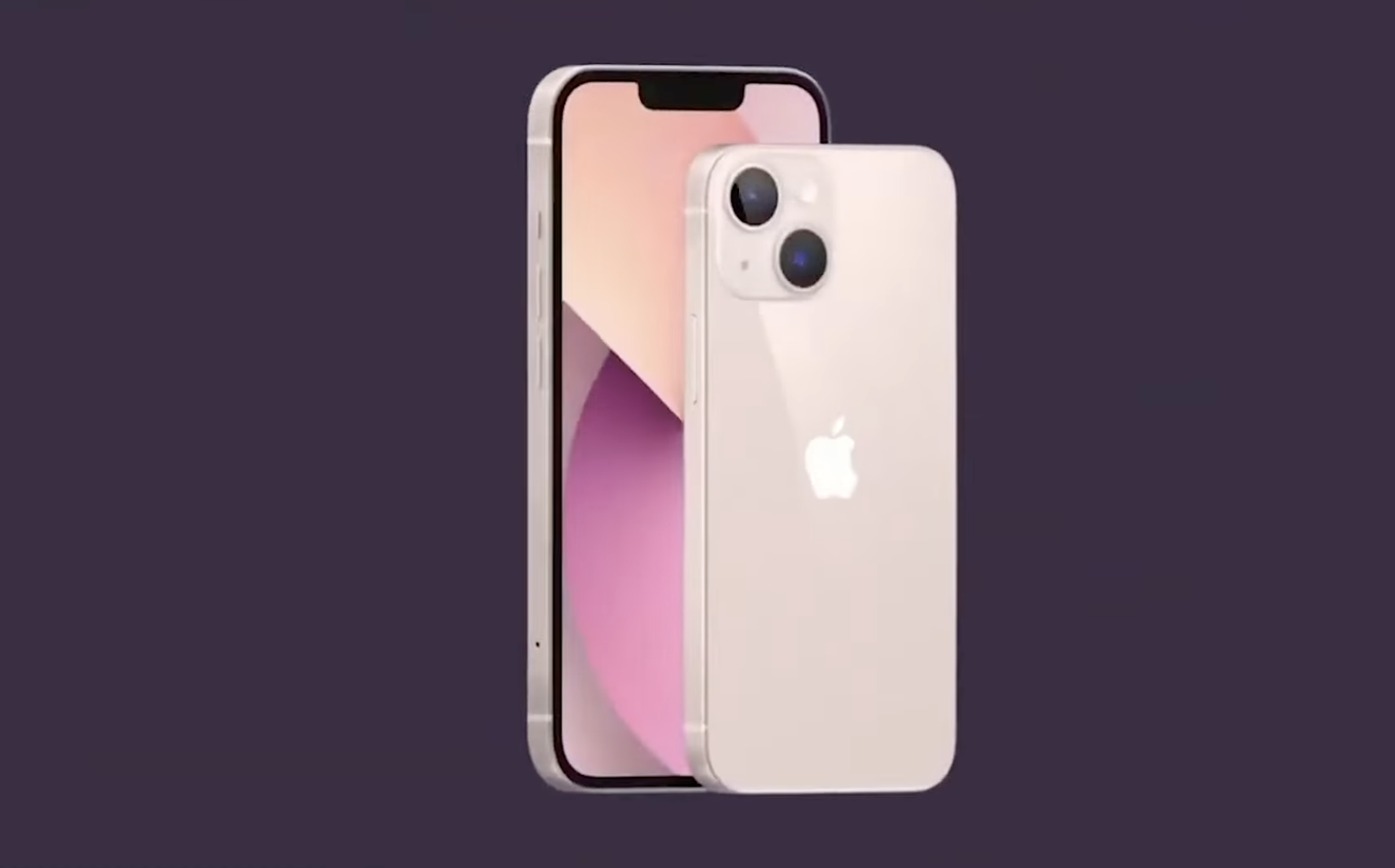 The display is also better - it's a super retina XDR OLED display which goes up a maximum of 1200 nits peak brightness and 800 nits standard.
You get IP68 for 6m of water resistance for up to 30 minutes, and in terms of video, you also get 4K HDR video and 1080p cinematic mode.
These specs are all really strong, and many of them are flagship features.
But like the iPhone SE, one thing you might be concerned mostly about for the best overall value is how good the battery life is.
And considering the size of the iPhone 13 mini, actually, It's pretty damn good.
You can get up to around 5 hours of screen-on time, which competes with some of its bigger brother phones. Of course, you'll get better battery life out of the larger phones like the Plus and Max, but as far as the iPhone 13 mini goes it's a fantastic result when it comes to battery.
The only thing I would be wary of is as your phone gets older, perhaps beyond one year old where the battery might degrade a little, and then you'll really start to notice the battery life in a mini compared to one of the larger phones.
That's been the most common complaint I think, of all the people that I know that have actually got a 13 mini.
They've all said it is a fantastic phone, and it helps you use the phone less. That's because of the smaller screen, which encourages you to use it as a phone and messaging device again rather than this smaller tablet for the consumption of content.
Now those people also said the battery life isn't that great over time, but all of those people I would chalk down as being more demanding than most.
But what about when money isn't an object - what is the best flagship to buy?
Actually, the best flagship would be the iPhone 13 Pro or Pro Max, but Apple being Apple, they have discontinued this to get people to buy the latest and greatest.
So in terms of what you can buy right now today from Apple direct, it's going to have to be the 14 pro or the 14 Pro Max depending on whether you want that larger screen and larger battery life as well.
Now in terms of the 14 you get new features including ProMotion and Always-On-Display. You also get the controversial dynamic island, and whether either of those or all of those actually matter to you will depend, but what you can't argue about are features such as their 'Pro' Camera system. For the first time in 14 iPhones, perhaps actually do make these more Pro than before.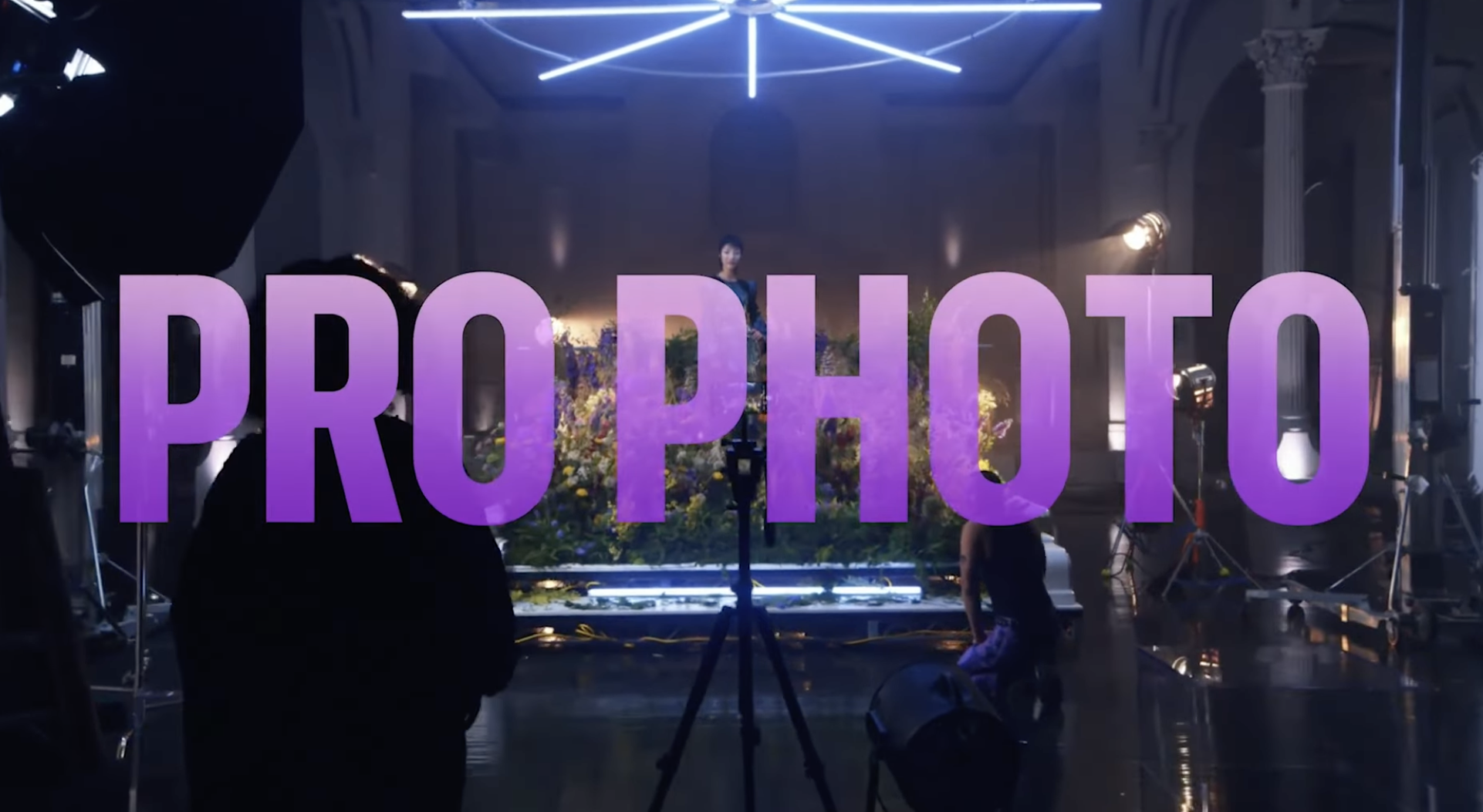 You get a 48-megapixel main camera, a macro mode, night mode portraits, ProRaw, and for video features we have 4K cinematic mode, action mode, and you have 4K ProRes up to 30fps. Oh, and you can also zoom in optically up to three times now.
Those are some pretty decent upgrades over previous versions.
Of course, we got the A16 bionic, which as I mentioned before isn't really an upgrade from the A15 in my opinion. Honestly, I haven't been able to tell the difference between my two phones.
We do of course get the new 2000 nits peak brightness which does help when you're outside on bright sunny days, and you get the absolute best in class with the battery life BUT not as good as the 13 Pro.
Though I think this mostly comes down to inefficiencies with the new always on display.
So if you can still get one today, personally, I would still pick up an iPhone 13 Pro instead, particularly since that still has a SIM card tray, which is something that Apple has recently removed from the iPhone 14 range.
I've been using the 14 Pro Max since its launch now, and I do love it, the battery life is probably the best in the business if you switch off the always-on-display, which I typically do when I'm travelling and dealing with time differences so that I survive the long journeys without needing to charge.
But, with that said, if I was to buy it again, I would just get the regular-sized iPhone 14 Pro, and not the Max as it's just less comfortable to hold single-handedly.
MOST CONFUSING PICK?
Switching it up a bit now, I want to talk to you about the most confusing pick of the bunch. Because I don't feel that the iPhone 12 has a place in Apple's lineup.
Ben, I'm sorry - a friend of mine recently bought one, but when looking at the specs, it just doesn't add up.
The iPhone 12 is the same price as the iPhone 13 Mini, you've got all of the same cameras AND the same battery life. So what's actually different?
Well on the 12 you have a slightly bigger screen… but that's... kind of it.
Whereas on the 13 Mini, you have a brighter screen at 800 nits vs 625 nits.
You also get cinematic mode at 1080p, and you get the A15 bionic over the A14.
So between these two devices… it seems to be a no-brainer.
Basically, if you want a bigger screen then yes, of course, get the 12 but for literally everything else, just get the 13 mini instead.
THINKING OF UPGRADING?
But what if you're an existing iPhone user and you're thinking about upgrading? What should you be doing should you upgrade or should you wait?
My advice if you're on an iPhone 13 already, Just don't… There are literally zero reasons to upgrade to an iPhone 14.
I've only upgraded because I wanted to see what it was all about, and actually, I'm wishing I'd gone for the 14 pro instead because of the size.
If you're on an iPhone 12 already then if you can wait, wait for another year. There are I hope, going to be better things coming through Apple products. Like USB C for example, where I won't have to carry around one specific cable just to charge my iPhone anymore!
Hopefully, also be some improvements to their always-on display that doesn't eat as much battery, and so I think if you can just hold out for an extra year you are going to see a much bigger jump on the next model iPhone,
Then if you're on the last generation SE or maybe the iPhone 10 and you feel like you need to upgrade then my recommendation would be to either get the iPhone 13 or the 13 mini.
Or to be honest, if you can pick up an iPhone 13 Pro from somewhere, Amazon still has some stock then definitely have a look at that first before you go and spend the extra money.
🛒 Buy the iPhone SE: https://geni.us/V_V9QFlNW64-1
🛒 Buy the iPhone 12: https://geni.us/V_V9QFlNW64-2
🛒 Buy the iPhone 13 Mini: https://geni.us/V_V9QFlNW64-3
🛒 Buy the iPhone 13: https://geni.us/V_V9QFlNW64-4
🛒 Buy the iPhone 14: https://geni.us/V_V9QFlNW64-5
🛒 Buy the iPhone 14+: https://geni.us/V_V9QFlNW64-6
🛒 Buy the iPhone 14 Pro: https://geni.us/V_V9QFlNW64-7
🛒 Buy the iPhone 14 Pro Max: https://geni.us/V_V9QFlNW64-8