A Day in the Life
💬 In this week's issue:
How much tech would a non-tech tech... My daily use!
Favourite Stuff. Advanced preview of what I've been using/reviewing
Latest Videos. Catch up on the latest videos on the channel
---
🤦🏼‍♂️ Introduction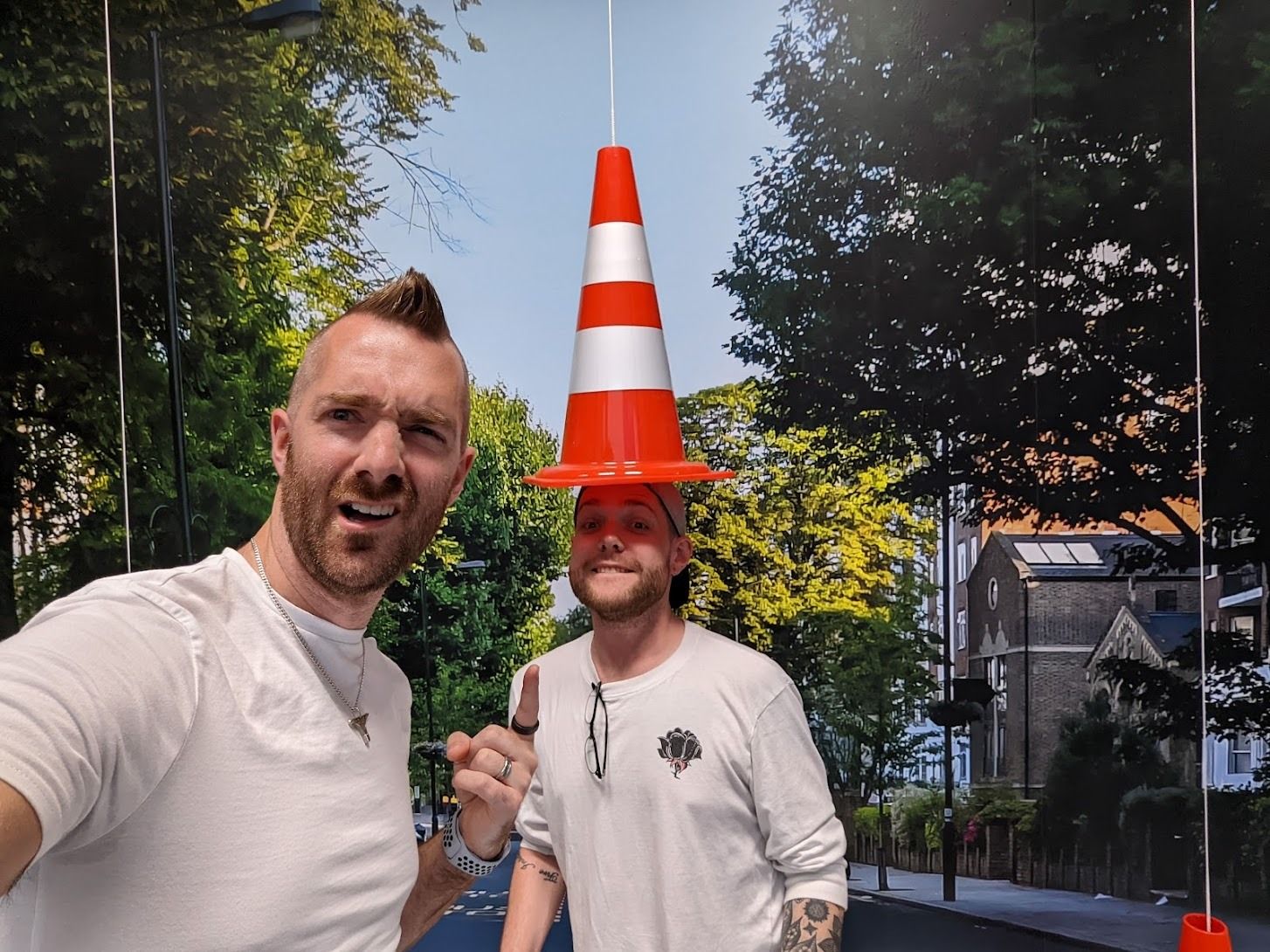 Pete's escaped for a week so it's down to me to give you guys a bit of news and opinions and stuff!
You may or may not know that I started working for Pete (my best mate!) a couple of months ago, coming from teaching high school! I'm definitely not the tech-iest person in the world but I thought I'd share my thoughts on the tech that I use that makes my day better!
For years now, I've always had OnePlus phones (older models too!). I switched over to them from the iPhone after I got extremely fed up of paying upwards of $50 a month just for a phone! But - and this is a major perk of the job - Pete recently gave me the Google Pixel 6 and I'm LOVING it! Yes it's not the latest or best but the first thing I noticed is how responsive the phone is. It's probably not the fastest but it certainly is noticeable from my old OnePlus 6t! And for £427 (currently) on Amazon, it's a great phone at a great price!
Another bit of kit I've been using constantly are the POCO 'Genshin Impact' Buds Pro. They're ok... I picked these up from Pete a couple of months ago to replace a pair that had been chewed up by my dog! They definitely do the job in terms of a pair of affordable (you can pick them up for less than $40) earbuds. They are stylised with the Genshin Impact video game logo, which is subtle but kinda cool looking BUT have the weirdest voice notifications from Klee (apparently a character in the game!). This wears VERY thin after a while but I can see the appeal if you are a fan! They are also pretty quiet and, although the noise cancellation mode works well, they are nothing on the Beats Fit Pro, which will definitely be my next purchase. I am a massive music lover; music soundtracks my entire working day so I feel that an upgrade is definitely in order!
Having been a teacher for nearly ten years before starting this venture, I've always kept paper notes, to do lists and a paper diary - like I was living in the 19th Century! But since starting with Pete, I've been introduced to Notion. And I have to say it is the single most incredible productivity service that I've ever come across! Gone are the untidy paper diaries, the million post-it notes and the pocket note pad! Hello to an organised, beautifully presented working calendar! I'm still getting to grips with all the features Notion offers but, so far, it's been a complete relief to be able to see everything coming up and everything I have to do, all in one place. Why schools still hand out paper diaries and expect teachers to be organised without the help of modern tech is a bit beyond me! Do me a favour, if you know any teachers, point them in the direction of Notion and, in turn, do them a favour!
---
🗞 Favourite Things
I remember the release of the coolest phone in the world: the Motorola Razr, back in 2003. It was just the most sleek and stylish phone of that age, in my opinion! And so, when Pete recently got his hands on the new Samsung Galaxy Flip 4 and Fold 4 (and I've been planning two 'Day in the Life...' videos to showcase these new phones), I was really excited to see what they were like. Were they a silly gimmick in an attempt to stand out from the typical smart phone form-factor that has become the standard in the last 15 years: the rectangle!? Well, I had the Flip 4 in my hands for about 20 minutes last week and I have to say, I've fallen in LOVE with it! I can't speak for the performance of the phone yet as we've not tested it fully yet BUT, on first impressions it is just incredible! Can't wait to convince Pete to lend it to me 😉. In the meantime, you can go get one yourself here. You can buy one for me if you want! 😂
Now, I'm a bit of a dope when it comes to cables and charging stations, and my desk space and bedside tables are always littered with a million different plugs and cables. My room is abundant with multi-socket extension cables and this creates a mess that I just can't live with! So I finally bought the Anker USB C Plug 735 Charger, on Pete's recommendation. It's just perfect! I'm no longer playing footsie under my desk with cables, plugs and sockets! So if you are like me and HATE this, pick up one of these!
---
📱Giveaway Update
Here's an update for the giveaway
Congrats again to Reece, who was the August winner of the monthly giveaway: A Google Pixel 6a!
We will be revealing the next giveaway prize in next week's edition of this Newsletter, so keep you eyes peeled for that! I might ask Pete to give away his Tesla 😂
---
🎥 This week's videos
Highlights of the latest videos published on the channel
Samsung Odyssey Neo G8 Monitor - A World First!
2. The PERFECT phone for work? Sony Xperia 10 IV
---
❤️ Enjoy this newsletter?
Forward to a friend and let them know where they can subscribe (hint: it's here).
Anything else? Hit reply to send feedback or say hello.