Is this one of the best, most convenient iPhone cases that you can buy today?
Or is it just a gimmick?
That is the question we're answering today - because honestly when Magbak asked if I wanted to check out their range of Phone accessories, I naively thought they were just another phone accessory company who weren't doing anything special.
But I was SO wrong.
In a nutshell, Magbak makes a range of cases and accessories for the iPhone and the Samsung S22 Series, and their unique feature is that they have REALLY strong magnets embedded in the case.
They also make some separate magnets that you can attach to any phone if you don't have an iPhone or an S22, including this fun MagStache, lols.
We're talking magnets strong enough that you can literally stick your phone to any metal surface, and it stays there.
They also make some pretty good accessories to go with this too, which I'll also be covering in this post.
But firstly, the case itself.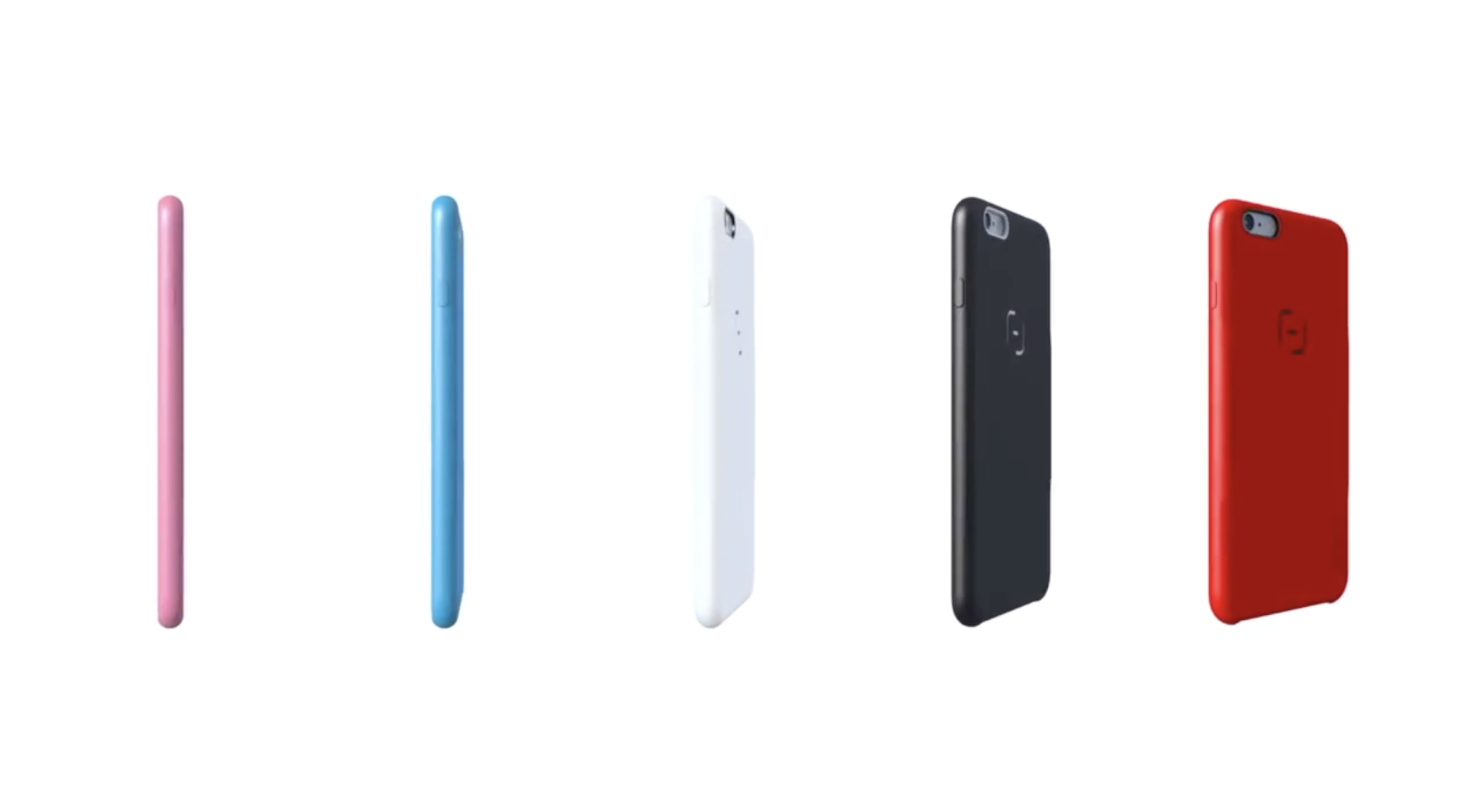 You can buy them in a few different colours, and they actually offer some pretty good protection to the phone, as far as cases generally go. It covers the outside of the phone and there's a decent size bezel around the screen to protect the glass too.
I haven't personally done any drop tests, because I like my phone. But I'm the kind of person who only uses a case to provide a small amount of protection from scratches, to make it more grippy to hold, and now, for some amazing utility use too.
One negative though is that these cases are so tight-fitting, that it actually caused issues with my screen protector which has made me remove it.
However, that was a very thick, solid piece of glass screen protector - so if you're using a thinner screen protector that's more like a sticker then I think you should be just fine with these cases. Actually, MagBak has Screen Protectors on their website shown along with the case, so they must work. I think perhaps the one I was using was either badly fitted or just too thick.
What did fit though, was that I have a camera protector on the back of the phone too, and that snapped into the case just fine. If you have something like one of those Camera Rings that Rhinoshield kindly sent out for me to try, then these won't fit either.
This case has genuinely been an absolute pleasure to use. I can stick it to various surfaces when I'm at the Gym, either to follow my workout or just to watch something whilst I'm trying to look like superman.
It attaches to fridges, shelves, desk legs, and basically anything metal. It's always fun to see people's reaction when they see a phone do this sort of anti-gravity thing when it sticks to a place it should otherwise just fall down from.
Oh and also the magnets in this case don't interfere with the regular MagSafe accessories either.
Also, if you like Apple products and are interested in more accessory posts like this, then consider subscribing as I've got some really cool posts coming up soon that I'd love to share with you.
💌 Sign up for the weekly newsletter: https://www.petematheson.com/newsletter
Back to MagBak and it doesn't stop there, because there are also some accessories that you can purchase with the case.
Including this wallet, which for those of you worrying about the Apple Magsafe Wallet falling off, is better because of some extra magnets that keep it really stuck to the case.
As a wallet itself, you can fit in more cards than the Apple wallet. At the moment I can fit in about 5 cards before they get difficult to push out again. Their website says 6 cards plus cash, which is more than double what you can fit in an Apple wallet.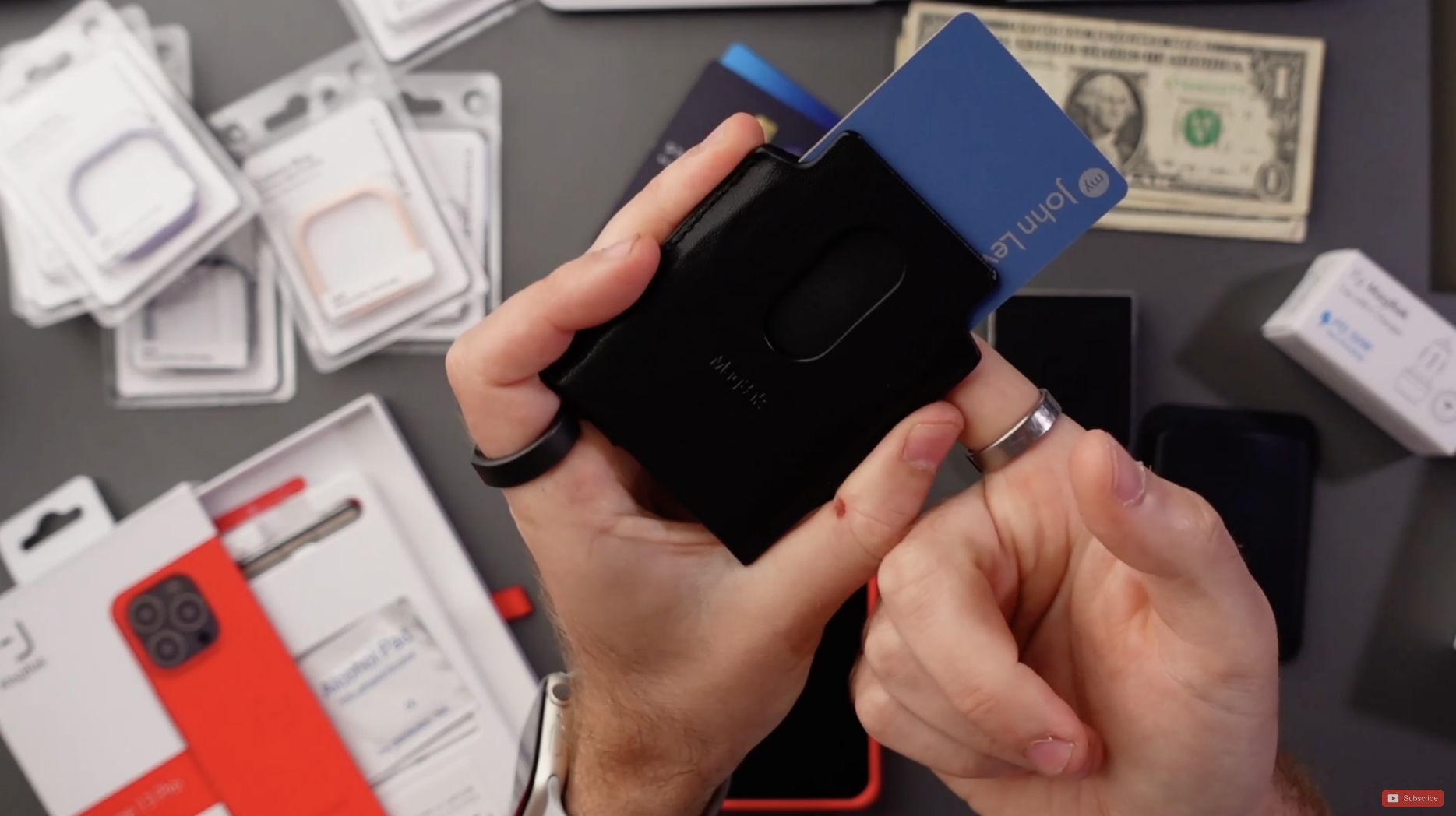 To be fair getting your cards out is made easier because inside you've actually got 2 components where you can either keep cards on both sides or cards and cash perhaps on the other. There's this smooth material that separates the two which does help slide those cards out when you need to.
Personally, I don't ever really carry around cards with me anymore, I'm fully on Apple Pay or Google Pay on my Android phone, but I feel that over time this will get even easier to use and more flexible, so I think 6 cards and cash will probably be just fine.
Another notable good thing about this wallet, is the loop for your finger, and also the wallet itself has extra magnets on the top which means you can use it as a kickstand for your phone either way up, PLUS there are magnets on the other side, so if you get some of their standalone magnets which you can buy off their site, then you can still attach your phone to certain places even with the wallet attached which is super cool.
Speaking of which - Charging. We've got chargers here. Firstly, and to be honest, I think it's a little ugly but it works SO well, and that's their 3-in-1 charger.
Stick your phone on, hang your watch on the back, and pop your AirPods underneath and they all charge off a single cable.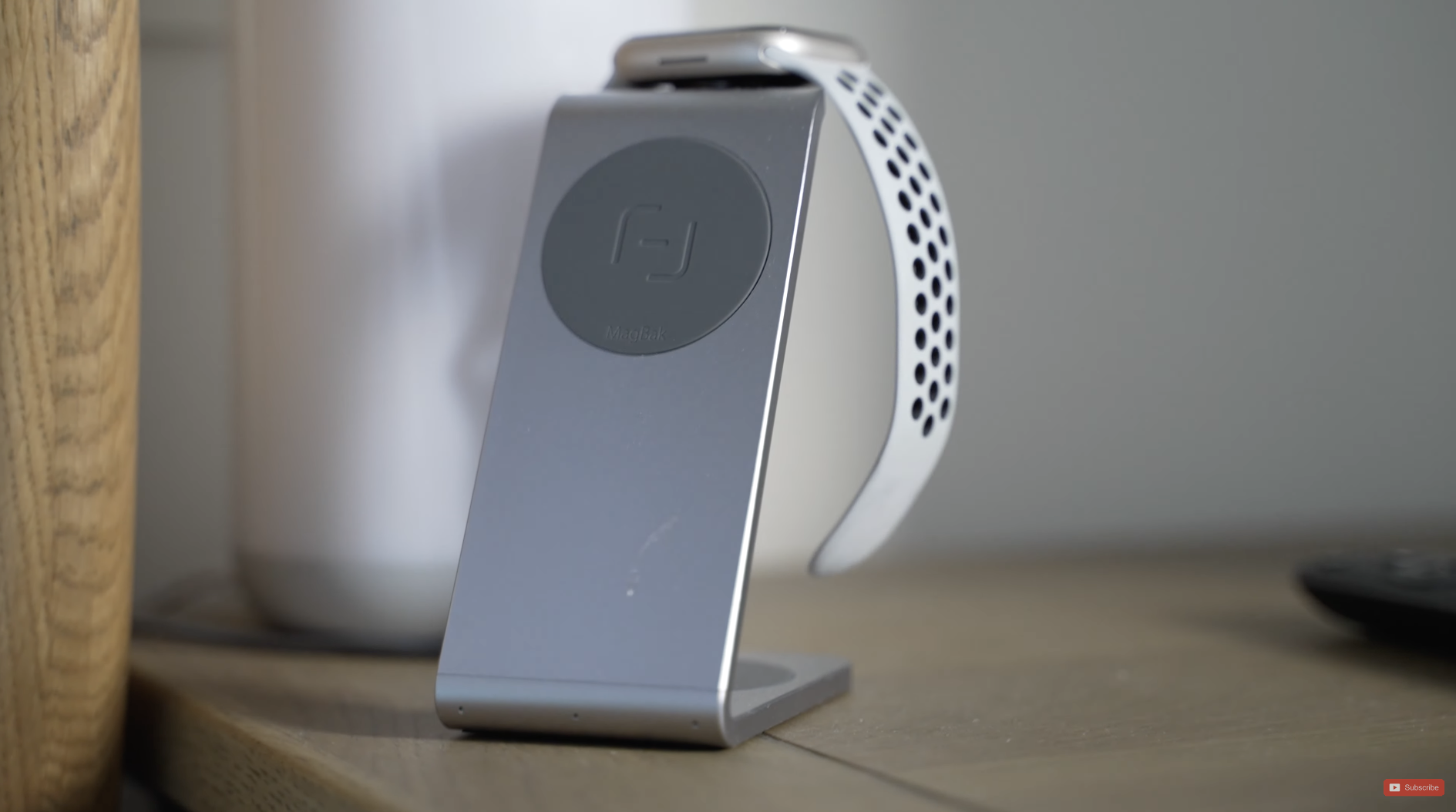 I use this on my bedside table which is so convenient for me. There are LEDs on there that switch off whilst charging so there are no bright LEDs shining in your face at night as I've had with other chargers.
Where I don't care about charging speed - this is undoubtedly now one of my favourite chargers due to sheer convenience. The charger itself says it takes a 20w charging brick, which comes with it if you live in the US but otherwise you'll need to buy your own localised power brick.
There are no stats on what power is actually delivered to each device, which, to be honest, I don't really care for since I'm typically charging overnight for a good 5 to 7 hours anyway.
The one problem I have had with this is that whilst the base of the stand is very sticky, and sticks to where you put it VERY well, it almost sticks too well.
Whilst it does make it easier to attach and remove your phone, it's also left this sticky residue on my bedside table, which I'm not too fond of.
Stickiness aside, I'm keeping this thing as I do love it and use it literally every day now.
This charger is made specifically for the Tesla Model 3 or Model Y.
It sticks to the center display with a cable that you can run down into the existing trim of the car, right back to the cigarette charger. It is SO good. It puts the phone in easy reach, and like all of the other accessories, it sticks well, even with fast acceleration.
You can easily use Satnav on your phone if you'd rather not use the built-in navigation, you can unlock your phone with FaceID without touching anything. AND because of its position, the phone actually stays really cool whilst driving because it's in the perfect place for the fans to hit the back of the phone whilst it's charging to keep it cool. Amazing!
With one exception. They only make them for left-hand drive cars. So for me, it's pretty useless.
I can't argue though that it's a great product. I just wish they made it for right-hand drive cars too.
The third charger is for everybody because this is a generic charger that you can mount basically anywhere and in any car.
This one also has active cooling inside with a fan that helps keep things cool whilst charging, so again, that's errr, cool.
Don't forget that these accessories can be used by other iPhones too, you don't need a Magbak case on to work because they're all Magsafe compatible. So your partner who doesn't have a special case like this can also attach and charge their iPhone too.
This one comes with a 30-watt car adapter and a 4ft USB-C charging cable, so should be plenty to run and fairly seamlessly install in most cars.
So, let me know what you think - is this a gimmick? Or do you see their stickiness being genuinely useful to you?
If you're looking for a better and more affordable place to store all of the photos and videos that you take on your phone, then check out these posts: