There are better (and more affordable) options to store your archive of Photos and Videos from your mobile phone than what comes with your phone.
Today we're looking at the Best Photo and Video storage service to use with your mobile phone, and we're going to look at all the usual suspects; Google, Microsoft, and iCloud, but also some others including Amazon, iDrive, Flickr, and a quick mention for Plex too.
There will be links down below for all of those, including any discounts I find along the way. We're going to look at pricing, storage sizes, features such as the ability to hide your personal collection of adorable cat photos, any issues or limitations, and ultimately, which service I'm going to be picking in 2022 to store my digital life.
Let's get started...
---
GOOGLE
Google won last year for their simple, fully-featured, and reliable service that also offered the ability to backup an unlimited amount of photos and videos if stored in their compressed format.
But that has all changed, as they no longer offer unlimited backup. With Google, you now get 15Gb for Free, or you get up to 2TB for $9.99 per month.
There is a workaround that does get you unlimited storage, but it's a bit tricky and involves signing up as a business customer and then upgrading to their Google Workspace Enterprise plan at $20 per user per month. It isn't bad for completely unlimited Google storage for photos, videos, and their Google Drive and all the other bits that come with it too.
In terms of the actual service itself, You can organise your photos manually into albums, or you can let their AI do its thing by grouping photos by what's in them, like screenshots, selfies, location, the faces in the photos and I do actually like how they've laid out the map view as a heat-map to see which areas have the most photos taken.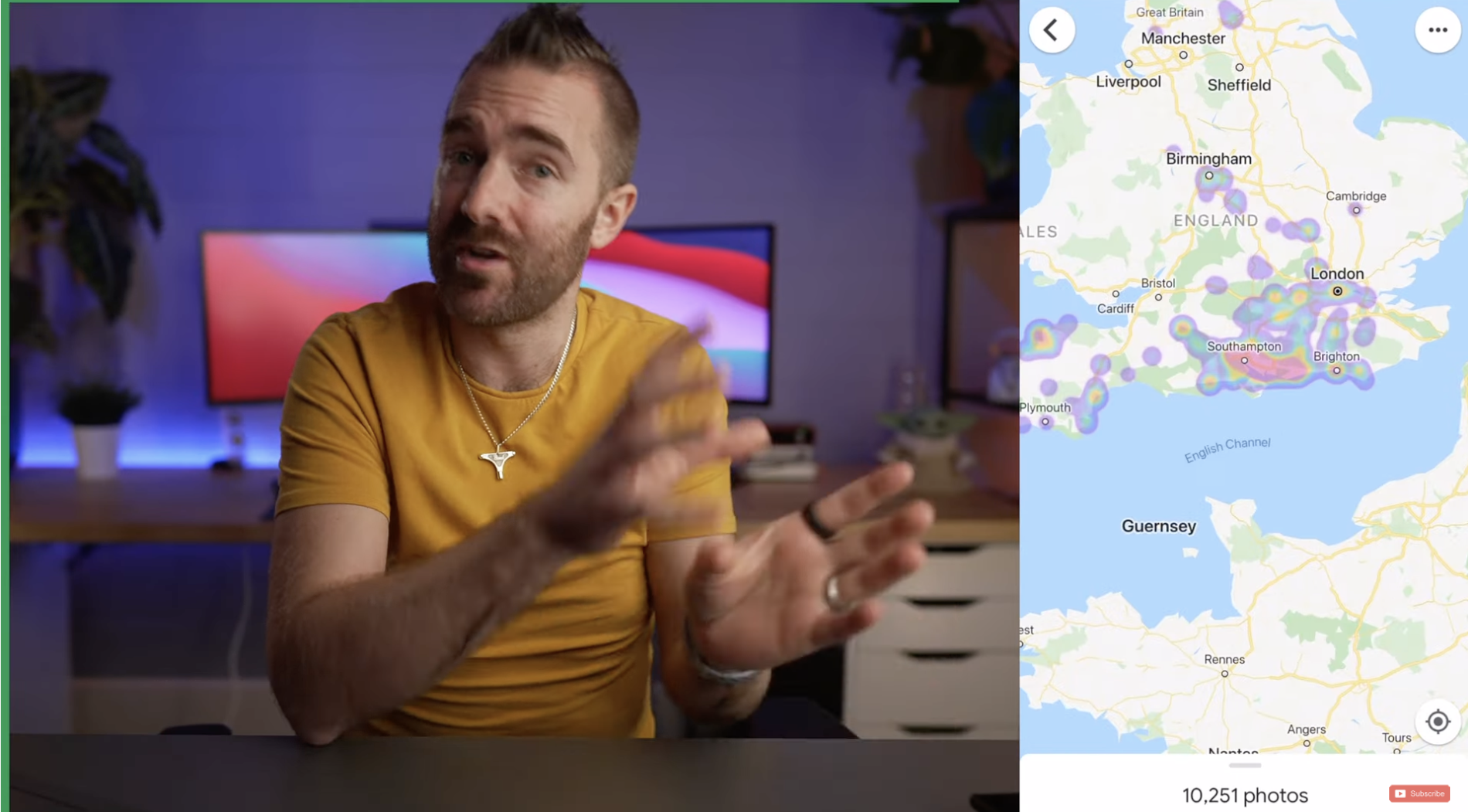 On to your prized cat photos, beyond both the manual albums and these AI options, on Android you have the option of creating a Locked Folder, and anything that goes into that folder gets stored only on that device. You will need to unlock the folder to access it, and those items won't be backed up or shared. This is great, BUT that is obviously an issue if and when you switch devices.
If you don't want to lose your photos and videos, or if you're an iPhone user, then this option isn't available, and the best you can do is just to archive them. This means they end up amongst all the other archived images like screenshots and other photos that google will at times prompt you to move because it thinks you don't want them anymore. But, these are backed up and shared between devices.
You've also got options to create animations from burst photos, collages, and movies that combine photos and videos for certain events.
You can access Google photos from pretty much any type of device, running any operating system, anywhere in the world, and this means you can also share images with anybody, as well as use the built-in sharing features to share your albums with anybody with an internet connection.
All in all, it's a really solid service for me and has been over the last year. It's been reliable, I've never had it get stuck with uploading and syncing. With the option to upgrade to a business plan with unlimited space for more than just my photos and videos, it's actually a really compelling service.
But don't stop there, because there are better things to come! Maybe Apple's own iCloud is one of those things?
iCloud
Apple's own iCloud is definitely not the best photo and video service out there. BUT, it is by FAR the best if you are using an Apple device.
It starts with 5GB for free and up to 2TB for $9.99, and I'd actually recommend that everyone with an iPhone or iPad uses at least the free service. It integrates with everything Apple, seamlessly sync all of your photos and videos between devices, and supports every file format that you can shoot in their closed ecosystem.
This is great if you're on an Apple device. If you wanted to use any other service, like Google Photos for example, then I've noticed a lot of apps will only show you the photos stored in Apple photos, and not let you select one from third-party apps. This then means a stupid process of opening said application, downloading it locally to your device, and then going back into the original application to then upload the one you've just saved locally.
All in all, it's a ballache that you just shouldn't have to do and that's something Apple should really solve.
Putting my grievances aside, and similar to Google, you can create albums or view them by face, location, or type, and if you want to hide any photos there is a specific 'hidden' menu option that moves everything into a hidden folder which you can toggle on or off from the settings menu. This is definitely a more secure way to hide your Rick Astley obsession from your missus.
Speaking of obsession, let's take a look next at the guy who turns up pretty much every day on my doorstep, Amazon!
AMAZON
As an Amazon Prime member, you get unlimited free deliveries throughout the year, but you also get unlimited photo storage.
This is actually, a very good service. It's totally unlimited, and probably free for anyone who already has an amazon prime subscription, or if you don't then you still get 5Gb for free when you sign up.
Amazon: https://geni.us/TryAmazonPrimeFree
However the unlimited service has one massive drawback for me, and that is because it's only unlimited for photos. For videos, it only includes 5Gb of storage. If you want to upgrade that to more, then 1TB will cost you about $7 per month. This is semi-reasonable if you consider that it's purely for video storage since all your photos won't consume any of that additional 1TB of space.
But, there are some limitations.
It doesn't support iOS Burst Photos, Google, or Samsung motion photos, for a start, and I've found that it's not the fastest to sync your photos to the cloud. That's not normally a problem if you're happy to wait for your photos to sync overnight, but for someone who wants the backup to be instantaneous before the photo drops from their hand on a rollercoaster or explodes on the desk right in front of them, it's something to take into consideration.
If you have Amazon Prime and only take standard photos, then this is a fantastic option that's basically free. Because your photos are uploaded to Amazon, you can browse them on FireSticks, FireTVs, and other amazon products. Even use your photos as screensavers.
If you do shoot anything outside of the included free space though, then another option may be worth looking at.
Next up, let me tell you about one option that normally has the keyboard warriors up in arms in the comments section, and that is - what about just backing up your photos yourself?
Introducing, Plex!
PLEX
Plex is one way that you can take total control of your own media destiny, and if you're worried about the cloud or what the cloud people are going to do with your crazy cat lady pictures, then you can download plex, and use your own hard drive to store photos, videos, music, and even other media on there too.
This means you can install it on your laptop and use its drive there, on a desktop to which you can keep adding hard drives, or even on a NAS device which can offer some redundancy in case a physical hard drive fails.
Because you look after your own data, you can also manually move any other sensitive photos into a separate library, or separate folder, which can't be accessed by anyone other than you and your pin code.
For me, plex has been a little hit and miss over the years that I've been using it. The photo upload itself hasn't been that reliable, it's gotten stuck on me a few times and I do find myself having to load the app more often than I should to check that the photos and videos have actually uploaded.
BUT, if you can get it working, then it's a great way to back up files of all types, shapes, and sizes and store them yourself, in your own house. So you won't need to worry about who has access to your data.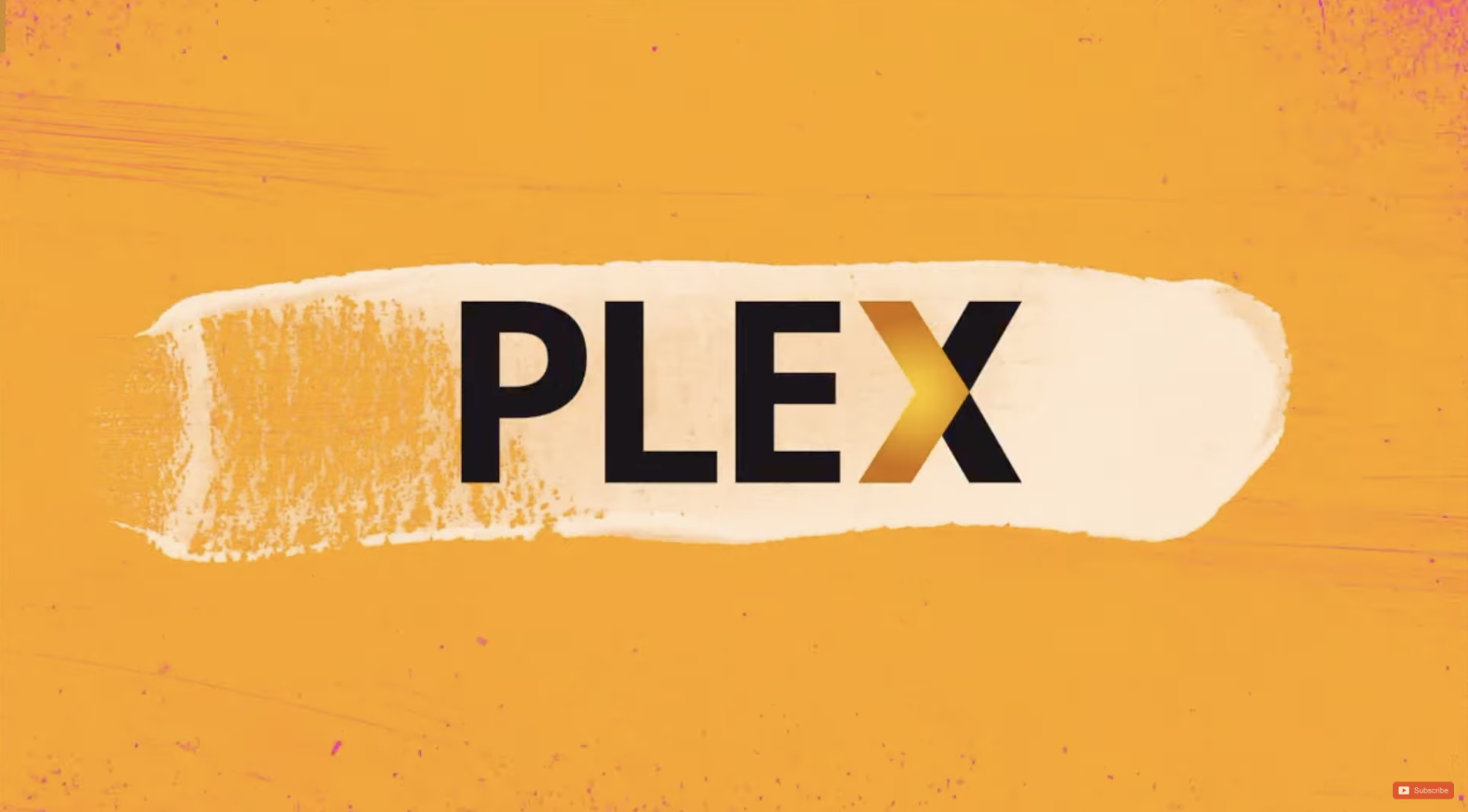 iDRIVE
OK, so iDrive is going to just hands down win the cheapest backup service of the year right now.
For 99 cents for the whole YEAR, you can get UNLIMITED storage for photos and videos taken on your mobile device AND up to 1TB of data storage for your Mac or PC Data.
Even after that first-year promotional price, it's still only $9.95 per year.

The app itself isn't too bad, and the upload seems to work well, but there aren't any extra features like you get with the likes of Apple or Google which will sort through your photos and identify people, places, or similar photos to group them together. Which might be exactly what you're after, since why should Google or Apple be snooping through your photos anyway?!
There's no way to hide photos or videos in iDrive, and sharing features are very limited in comparison to others we've tested.
BUT, as a simple service that backs up all of your photos, in the original quality, without any limitations, AND for a ridiculously cheap price, I'd basically say that even if you use any of the other photo services recommended in this post, just get this as well. There's no reason why you wouldn't pay 99 cents or even $10 per year for a second backup of literally every photo or video ever taken, and that also includes motion photos too.
It's just a no-brainer for me.
I'll leave a link below because in addition to unlimited photos and videos for 99 cents, they also have 5TB of cloud backup for your Mac or PC at just $7.95 for the first year, and both of these services are pretty secure.
Next up, let's drop in on dropbox.
DROPBOX
Dropbox extends its cloud storage offering to include photos and videos with a toggle within its app. They offer 2Gb for free, 2TB for $9.99 per month, and using a similar workaround to Google, you can also get an unlimited amount of storage space if you upgrade to their business plans at $20 per user per month BUT with a caveat of a minimum of 3 users. So make that $60 per month.
The service is reliable and offers some more advanced features if you go up to the business plans, but mostly dropbox just provides you the ability to sort your photos and videos into folders, without any notable features as seen with the likes of Google, Apple, or Amazon - since they're more focused on just cloud storage instead of a dedicated photos and video service.
It's a reasonable and reliable service, but as you start adding more data it can get quite pricey, so without going any further, I personally would go with one of the other options.
NOTABLE OMISSIONS
Notable omissions so far, are Dropbox, and Microsoft. Whilst they're both great services, I could only recommend them if you happen to already be using and paying for their cloud storage services. They're fantastic if you're already using them, with Microsoft for example using the rest of the office suite, but to me, they don't offer anything above and beyond the other services we've already touched on.
Flickr is also, a great photo-sharing site geared more towards photographers - but for most day-to-day mobile users, they have very limited support for file formats and so if you're not a professional photographer wanting to share full-size JPEG photos, along with sharing all of the metadata around those shots, then you're probably best looking at an alternative option.
---
The question is, out of all of these services, which should you use, as a general mobile user who snaps lots of photos and videos in various formats as you go about your day?
If you want a Good Service that's fully featured and backs up both photos and video, then stick with Google or Apple.
For a second backup, if you don't need the fancy features, or if those just look expensive to you, definitely get iDrive for that insanely low cost of 99c. If you're already on Google, Microsoft, or Dropbox. Then stick with those.
If you only need to back up photos and have Amazon Prime already, then go with Amazon.
For me for 2022, I'm going to be using iCloud and Google, plus iDrive.
🛒 Sign up for your FREE Synology C2 Password Manager: https://geni.us/SynologyC2