I ditched my £70,000 Tesla for a week and swapped it for an Electric Bike from Cyrusher.
And whilst this electric bike looks like it can absolutely shred trails and be a really fun off-road bike.
I wanted to see how this bike worked more as a replacement for a car.
The (minor) Cons of the Cyrusher Ranger.
I want to talk about the Pros and Cons of this bike, but I wanted to start with the Cons because there are just a few that you should be aware of, depending on your use.
This bike is heavy!
Firstly, this bike is f**king heavy. And I mean extremely heavy!
It weighs 35kg, or 74 lbs!
So if you plan on transporting this one with a car somehow, don't expect this to go on a roof rack. Grab one that mounts to a tow bar instead.
Your back will thank you.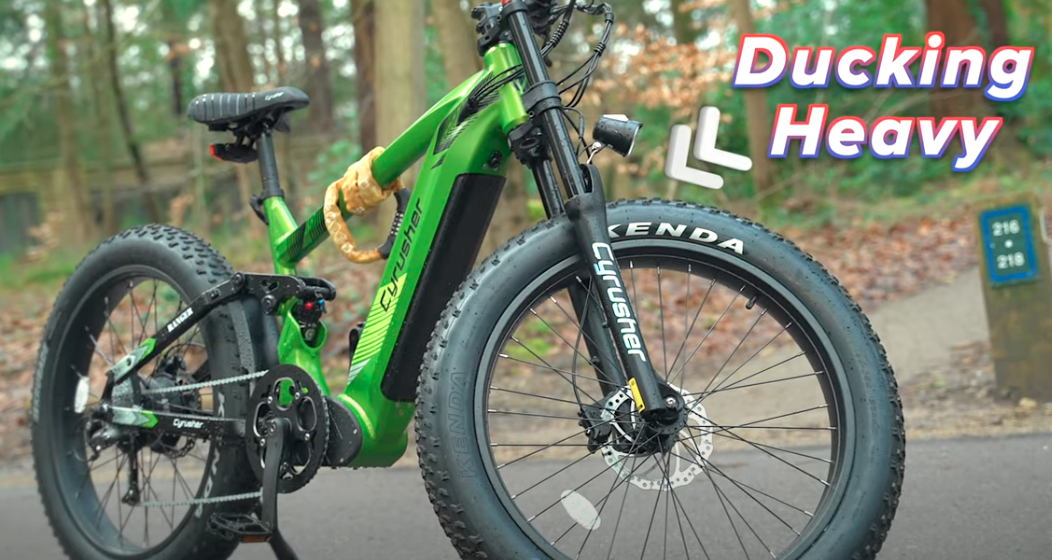 It will fit in the back of a car, but it's also a pretty big bike, and I had to remove the front wheel to get it to fit.
That also means if you have to get this up any stairs if you live in a flat, then it's going to be difficult to get up those stairs.
It'll cost you.
Secondly, It's £2,799 for this model, which goes up to 25km/h, but you can opt for a higher model that goes up to 45km/h (out of stock when I did this review, so I don't have a price for this model).
It's not as expensive as I first thought, having shopped around for other electric bikes. Others seem to come in upwards of £2.5k, £3.5k. So it sits pretty nicely there in terms of cost.
Tighten up security.
The third issue is just that, with it being a very expensive bike, the only other thing I'd be concerned about is it being stolen.
I'm no expert on this, but I recommend finding the best lock money can buy and getting this thing insured.
But other than those few issues, that's really all there was.
The (big) pros of the Cyrusher Ranger!
In terms of the positives - damn, the Cyrusher Ranger has a lot of positives!
Practically effortless pedalling
Firstly, this bike works by pedalling just like a normal bike, and then the battery kicks in to assist you, making going anywhere practically effortless.
It does around 56 miles on a single charge, which is about 90km, from a removable battery pack. And goes up to around 20Mph from what I saw, but depending on which country you're in, I think it can also go much faster than this. It's just restricted to that speed here in the UK.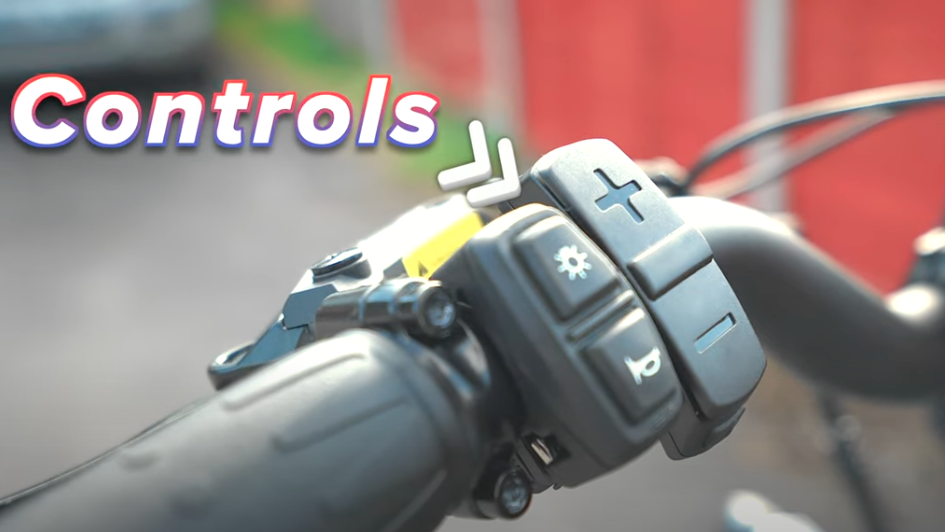 There are 5 speed settings which you can control with the controls on the left side. As well as buttons to control the light and a horn and colour display.
But the sheer lack of effort I had to put into riding this bike, even on some pretty steep inclines, is just nuts.
You can turn the assistance off by setting it to 0, I'm not sure why you'd want to.
The power in this bike just makes it a perfect bike for commuting to work instead of using a huge car, paying for fuel, insurance, and parking, it all adds up!
A comfortable ride
In addition, this bike has adjustable front and rear suspension, which made for a really comfortable ride for me. Even big bumps just felt like they were not there.
Also, if you ever just walk with your bike, you can push and hold a button, and the motor will kick in, which means even walking requires no effort, and I found that was a big help, particularly if you're going up a big hill.
Things to keep in mind.
The bike does come with a kickstand, which does seem to work very well. But being quite a big and heavy bike, it does feel like a nudge in the right direction could topple the bike over. I couldn't get it to though, but it's something to watch out for.
Another small issue I found was the included light on the front. While bright, it lights nothing more than a rectangle in front of you.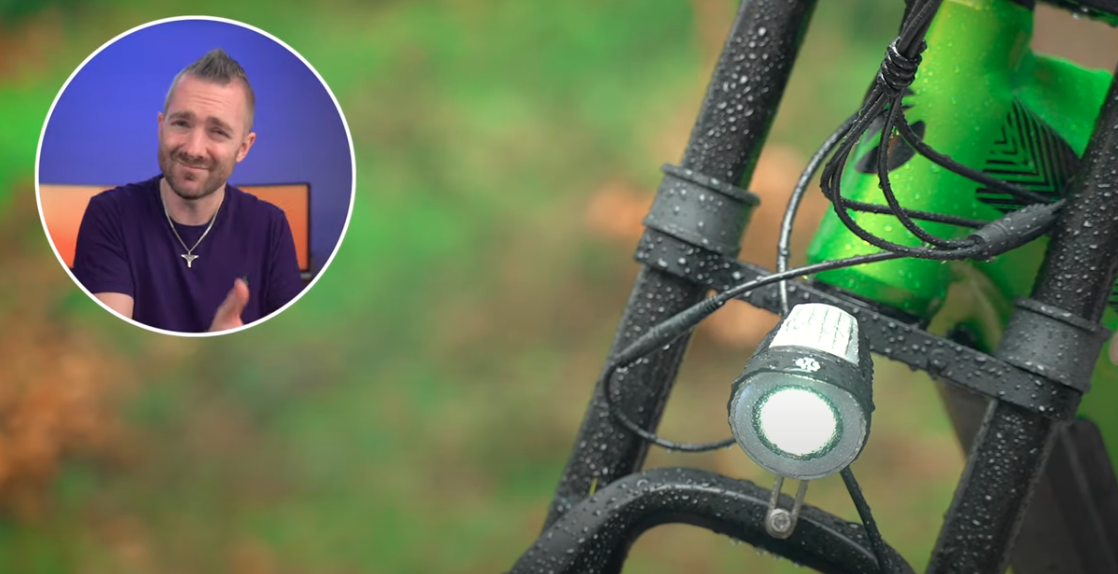 So if you do cycle at night, I'd probably look to upgrade this to something brighter that covers a wider area. But the included rear brake light is bright and does work really well.
As I said before, one of my concerns would be having a bike like this stolen, so you'll need to find a really good bike lock - but because of the size of the bike, it can be difficult to lock up in traditional bike stands.
But otherwise, for good things, it does come with a throttle grip which requires even less effort to move your bike, though it's not fitted as standard - again, that's something to do with speed restrictions here in the UK.
But after spending a few weeks with this bike, would I recommend it?
100% Yes.
I think the Cyrusher Ranger looks sick. I love the colour and how effortless it is to ride.
If you had to regularly travel to someplace and back home again, this would be the ideal bike.
It's comfortable and fast, the brakes are also really good, and I think if you did ride this to work, you wouldn't be sweating buckets and need a shower.
Watch the full review on YouTube.
🛒 £80 off a Cyrusher: https://geni.us/CYRUSHER-BIKE (CODE: youtube80)
Until next time.