I've had the behemoth of a 49" Samsung G9 Neo monitor for the last 6 months, using it pretty much every day, and so here are my thoughts 6 months later on since using this screen.
So the G9 Neo is the follow-up to the standard G9 screen, which I'll be honest, was plagued with a tonne of quality control issues.
I repeatedly had issues with the screen flickering at odd times and saw plenty of other reports of weird issues like the glue cracking around the edges when it got hot.
So was paying almost £2,000 for this screen a sensible decision?
No, Probably not. Because £2,000 is still an insane amount of money to spend on a screen.
But - If you've been thinking about getting one of these screens then I'd highly recommend it because I'm yet to see anything else come on the market that gets anywhere near to competing with this screen. Having said that if you do know of something then let me know down in the comments and I'll go buy it and test it out.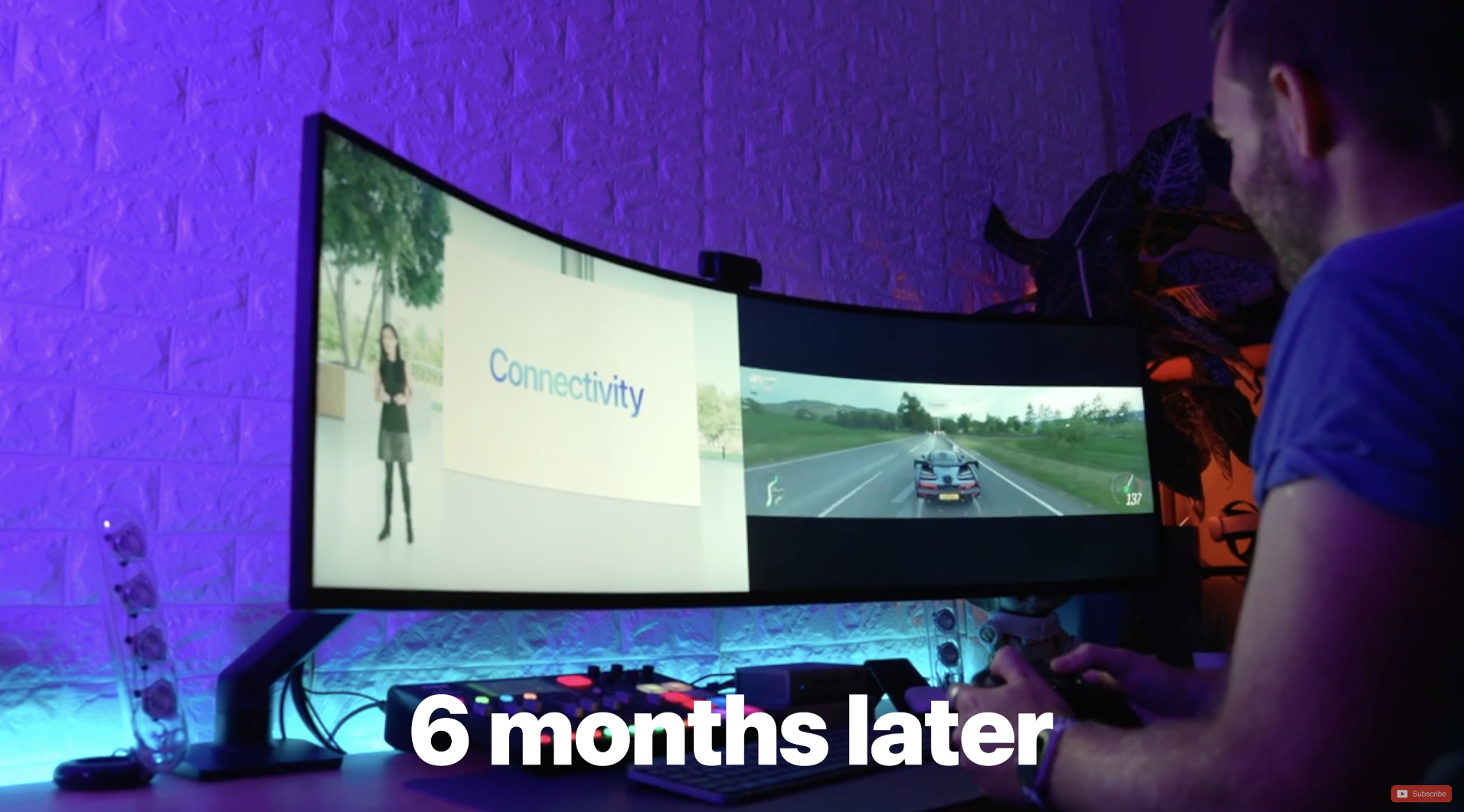 BUT, I'm happy to report that it has solved, basically all of the issues that I had with the previous generation screen.
There's no flickering, no cracking and the image quality is far better than the old panel, mostly due to the 2,048 local dimming zones on the Quantum Mini LED display.
There is one area that still frustrates me with this screen though, and that was the decision to change the inputs on the screen from 2 display ports and one HDMI on the older model to One DisplayPort and two HDMI's on the G9 Neo.
I can't understand why they would do this, but because of this decision, I now have to decide which ONE of my two computers I want to run at a higher refresh rate.
Neither my Mac nor my PC with its RTX 2080, supports HDMI 2.1. This is just crazy considering they're both relatively new devices and the HDMI 2.1 standard came out 5 years ago.
So to get the full 240hz refresh rate, I have to make sure that the machine is using the display port input, and the other machine just kinda gets left behind.
2 things that I would highly recommend to any Samsung G9, G9 Neo, or anyone who owns a 49" screen are a decent monitor arm and a lightbar that's designed to fit these stupidly large screens.
The stand I use is the Ergotron HDHX Mount. These monitor arms are specifically designed to take the weight of the 49" G9 Screens. Because of their larger curves, it actually makes them more front-heavy, so many of the other arms won't take their weight.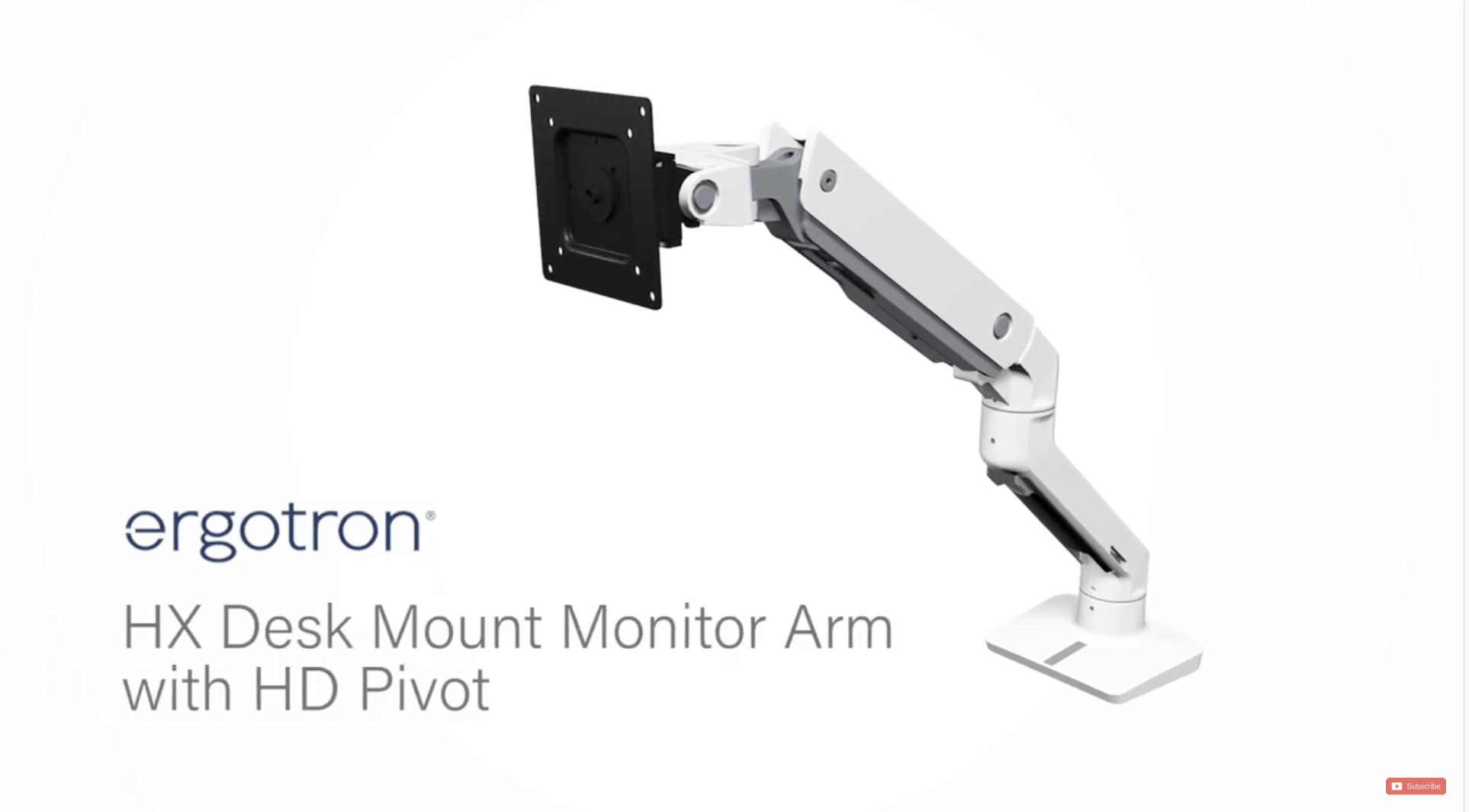 Actually, even if you get the wrong Ergotron arm without the heavy-duty joint, it won't be able to support the weight either.
However, with the right mount, you get a TONNE of desk space back again, because you don't have that crazy big stand underneath.
You also get a tonne more flexibility that the stand doesn't offer.
You can easily lift the screen up, down, swing it left or right, or even twist it if you really need to? It makes it so much easier to work with when you need to make fine adjustments whilst using the screen, and the mount itself has adjustable tension so you can make it tighter, which makes it more difficult to move, or looser which makes it really easy to move, sometimes accidentally.
The second accessory I've attached is the BenQ ScreenBar Halo - before I was using their earlier version which whilst it mostly worked well, didn't properly fit the screen. The edges of the lightbar itself would disappear over the top of the screen.
But the Screenbar halo does fit.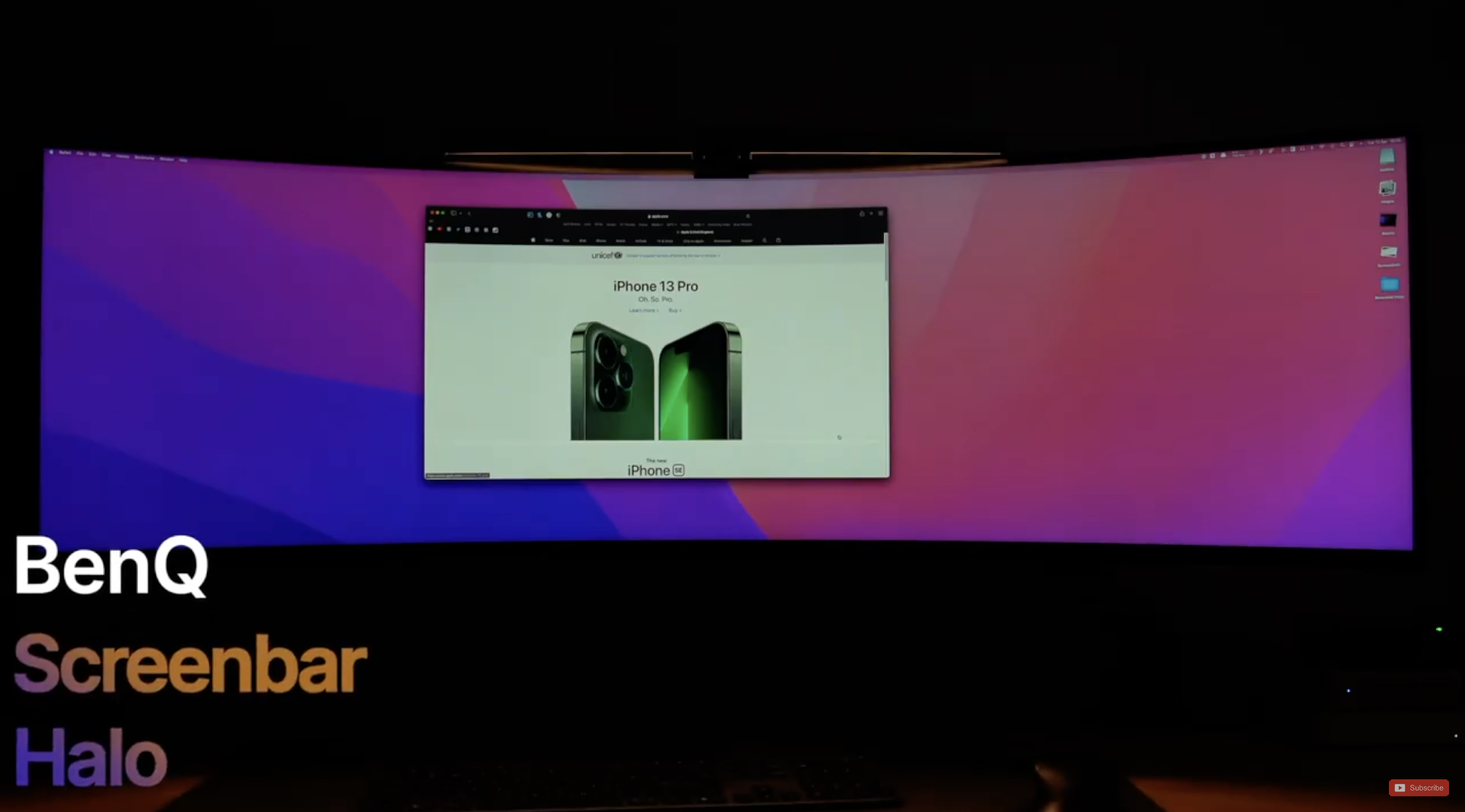 You get a wireless controller which is nice to save more wires on your desk, and the light itself also has a backlight which you can toggle on or off. I found that it made it better for my eyes when working late, rather than sitting in a pitch black room and staring at this really bright screen.
Back to the review though, and gaming on this screen has been an absolute pleasure.
I'll be honest, I don't play any games where I can max out the 240hz refresh rate, which is more down to the PC I'm running which is an AMX Ryzen 5 with an RTX 2080 inside - that's going to be updated very soon with something I'm really excited to build together with someone who's just agreed to sponsor a video I'm planning.
However, I've been quite surprised at the number of games that support the ultra-wide resolution very well. Of course, this is just subjective and depends on the games you play.
If you play games like Fortnite, Call of Duty, and Forza Horizon then you're in for a treat because these games support it, and they work so well. You get all the benefits of the extra space so you can see more of your surroundings. And, if you're machine can handle it, you'll be able to get 240hz plus that 1ms response time too.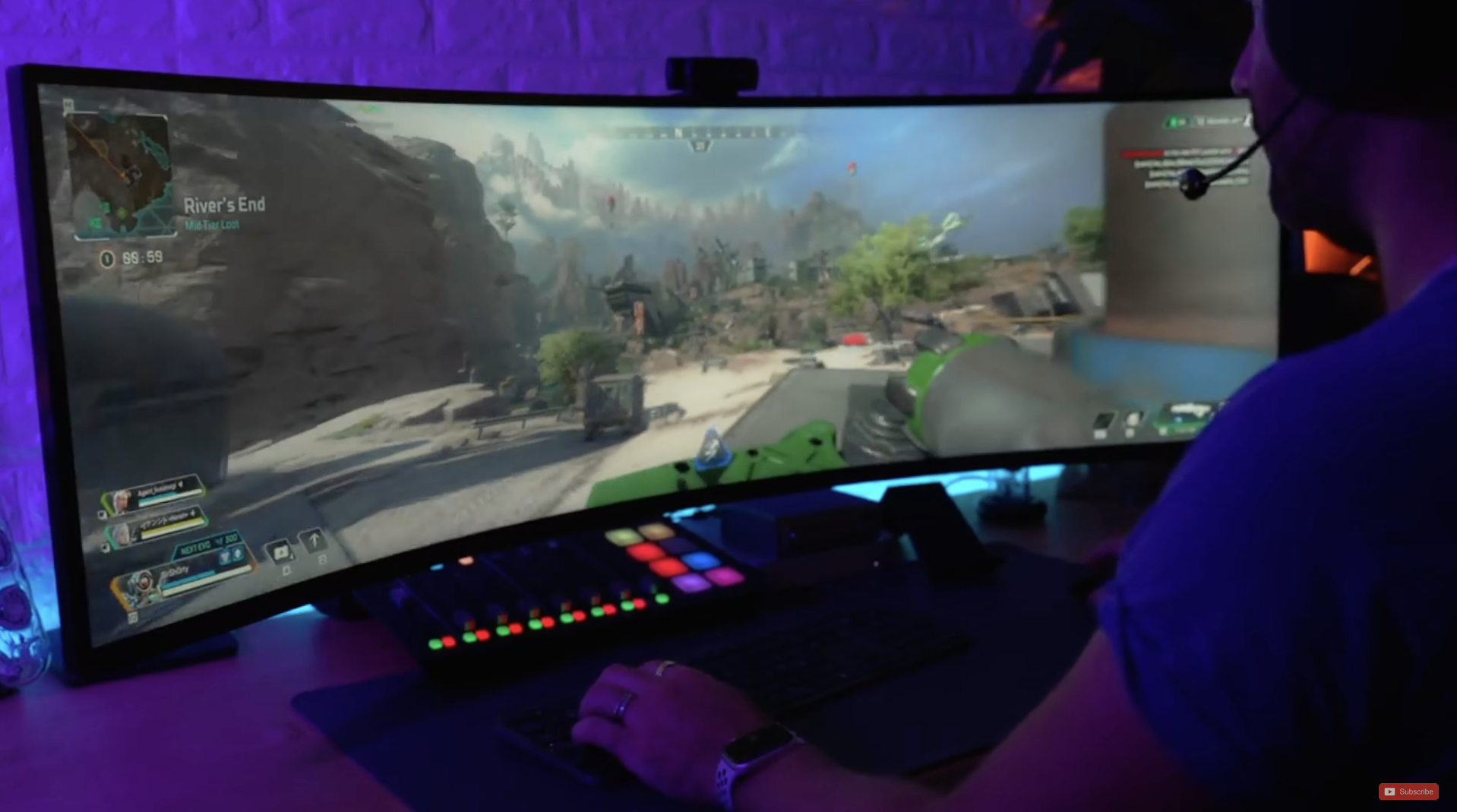 The HDR works really well, you've got G-Sync and FreeSync on here too, so this thing to me is the Ultimate monitor - for everything.
For gaming, but also for day-to-day productivity. I use this every day when scripting videos, watching videos, doing emails, and surfing the web and it's so far not missed a beat.
Could it be improved? Yeah, absolutely, there's always room for improvement. I'd love to see a higher resolution - as an Apple user considering the new Studio Displays are a 27" Display with 5120 by 2880 resolution, I'd love to see one of these ultrawide screens at something like 10,240 wide by 2880 resolution because it just does look SO much better for daily non-gaming use. I'd also love to see some better inputs in this thing. 2 DisplayPorts and a USB C port too would be a bonus.
If you're an Apple user like me wondering if you should buy one of these or two of the Studio Displays, then you can read my comparison here.