Hi, I'm Pete Matheson, I used to run my own IT Support and Security Business before I sold it a few years ago. If you are looking for a password manager, then here are my top 5 picks.
Why 5?
Well some password managers have their strengths, and also some people just don't get on with their chosen password manager - so here are 5 options with what I like about them and how much they cost, to help you find one that works for you too.
If you want to know more about each of these products, I've already reviewed a number of them individually so subscribe to my newsletter and visit the security and privacy articles to see my reviews.
💌 Sign up for the weekly newsletter: https://www.petematheson.com/newsletter
Lastly, for my Android community who keep telling me to use the Google or Samsung password managers, there's a reason why I don't - and I'll fill you in on that towards the end.
So my top 5 picks for password managers are 1Password, Keeper, Roboform, Bitwarden, and Synology and when reviewing and choosing these, I needed to make sure I was happy with everything from their pricing, and features, security, reliability, support, and cross-platform compatibility.
SYNOLOGY
The first one on my list is Synology, and this is because Synology is one of only 3 free password managers that don't restrict their free tiered product.
Whilst they're more well known for their line of network storage products, they also have an excellent understanding of how security plays a very important role in everything we do.
If you choose to do so, you can also upgrade to their Family service, which covers up to 6 people and costs just £4.99 per year, and lets you share your passwords with your family members.
Their C2 Password Manager is a web-based service with browser extensions for Google Chrome and Microsoft Edge and with client apps for iOS but not currently Android, as that is coming very soon.
Synology C2 also gives you a secure file transfer service that lets you send files of up to 100MB in size securely to individuals, which provides a great alternative to those of you using other file sharing services like wetransfer to send your files around.
The whole service is of course wrapped by Synology's already great knowledge and support that has evolved naturally from being one of the best network storage products on the market today.
This link will sign you up for free, you don't even need a credit card to sign up so if you want a free or very low-cost password manager, then I'd consider Synology C2 as one of the better options.
BITWARDEN
Number 2 is another free or low-cost option, and that is Bitwarden - which is a firm favourite amongst the tech community for its open-source approach to a password manager.
Similar to Synology, Bitwarden provides a fully-featured product that's totally free, with the option to pay $10 per year for their Premium level that gives you additional security options or pay $3.33 per month for their families level for 6 people to use and share passwords.
Bitwarden has support for all of the major mobile and browser providers, including the ability to share files and their premium tiers allow you to send files of up to 1GB in size.
You'll also get monitoring for your password health and alerts if any of your passwords have been leaked onto the web and, unique to Bitwarden, the option to self-host, which allows you to install and use Bitwarden from your own devices, instead of storing all of your data in the cloud which you may or may not trust.
Bitwarden is a firm favourite in the tech community due to being open-source, so there's absolutely nothing to hide and is another really solid offering if you're considering a free or very low-cost password manager.
ROBOFORM
Next up as number 3, is Roboform with their offerings of $24 for a single user or $48 for a family of 5 before discounts.
Roboform has a 30-day money-back guarantee, plus support for all of the major browsers across Mac, Windows, and an iPhone and Android App for quick access on any device.
You get offline access to your passwords and there's also the option for a local-only storage mode which doesn't sync to the cloud if you want to keep your passwords on your own device.
You can import and export existing passwords via CSV, though please remember to delete the CSV file after you're done so your passwords aren't left unencrypted on your device.
Additional security is there from the likes of enhanced encryption and multi-factor authentication with the likes of Authy to store your 1-time passcodes
You also have emergency access features to hand over your passwords to someone else in the event of your death or through other issues such as account recovery, and you can of course share your passwords securely by sharing either a single password or a specific folder.
Roboform started off life as a form filler, so it's no surprise that Roboform is one of the best when it comes to filling out forms.
If you're a regular online shopper and spend ages filling in your personal information, your payment details, your billing and shipping address, emails, phone numbers, and all of the things! Then Roboform is a really good option to go with.
I also like that they have clients for basically every operating system, desktop client included - as there's a recent trend with the likes of Dashlane going browser only that I'm not a huge fan of.
Their support team has been really responsive and knowledgeable the few times I've contacted them, more to test that they responded than actually having an issue that I needed fixing, so that's reassuring if you are looking for a password manager that's good at filling forms and with great support.
KEEPER
Keeper is next and another one that I know has some good discounts which I'll be sure to link below. It's £2.50 for a personal account or £5.99 per month for a family account for up to 5 people, with a free 30-day trial, and they also offer some additional features in their Plus bundle that includes a Dark Web Monitoring Service, to monitor for any password breaches and their Secure File Storage service.
Keeper is one of the only password managers in existence that has Zero trackers embedded in its Android App, which is far better than most other password managers, and a reason why it ranks so highly in many online reviews.
There's support for Mac, Windows, and Linux for their desktop app, plus browser plugins for all of the popular browsers and both iOS and Android Apps so you can get to your passwords from practically any device that you might own.
The interface itself is slick and works very well, with options to create custom fields to store and organise your data in a way that works for you, plus the ability to attach files to your records for things like Passports, Driving licenses, and other secure or confidential information.
Security is great for Keeper too, you have the ability to use a tonne of multi-factor authentication methods, from the likes of Google Authenticator and Authy to security keys like Yubikey, which I would highly recommend you use alongside any password manager - and also support for Biometric Security with Fingerprint, FadeID, and TouchID across mobile devices.
The additional features whilst they do cost extra, do provide added peace of mind with their BreachWatch service, which proactively monitors online records and tells you if and when your online accounts have been compromised. Like when LinkedIn, British Airways, or any number of online accounts have a security issue that might require you to reset your password - BreachWatch will keep an eye on this and notify you when it detects a breach has occurred.
Keeper also has previous versions so you have the ability to restore previous versions of a password if you accidentally update one but the password change didn't actually work, which I've had quite a few times over the years.
Overall the product just feels very refined to me, which I think comes from being in business for over 13 years.
1PASSWORD
1Password is next and is priced at $2.99 per month for a single user or $4.99 per month for a family of 5 - this is another one where I know there are some good discounts available so check the links down below to see what those are before you sign up.
They also have a free trial to start with so you can take a look at the service before spending any money which is great, and like Keeper, 1Password is one of the very few who have no trackers in their Android App, which is really great when considering some of the other popular password managers include marketing trackers in their Apps so they can market to you better. No thank you.
1Password also has a tonne of recent updates which arguably make it one of the most fully-featured and better-integrated password managers of all.
They have apps for all major platforms and web browsers, and additional features like their WatchTower service which keeps an eye on any password breaches.
They also provide secure document storage for things like your driving licenses and other documentation, have custom fields for you to add as much information as you need into individual records, and have recently added the ability to generate secure responses to those typical account questions that you get when signing up, mothers maiden name, name of your first pet and so forth, so you can generate a random password that's unique to the service you're signing up for.
There are integrations for FastMail to allow you to mask your email address when signing up for services, which means you can have a unique email address for individual services. This means that if one of those services did ever get hacked or breached, then you have nothing to worry about other than that one account since only your unique email address would have been leaked along with that breach.
1Password also integrates with Privacy and your payment cards to let you create and store virtual payment cards for specific expenses, so you could create a card for your online subscriptions and set spending limits on those cards in case your card details ever get compromised.
1Password 8 for Mac was released just last month and provides even deeper integration into the Mac operating system, and their Universal Autofill feature allows you to auto-fill usernames, passwords, and 2-factor authentication codes on websites but also on locally installed Apps, whilst also taking you through multi-step login processes that require you to click a button before proceeding to the next step.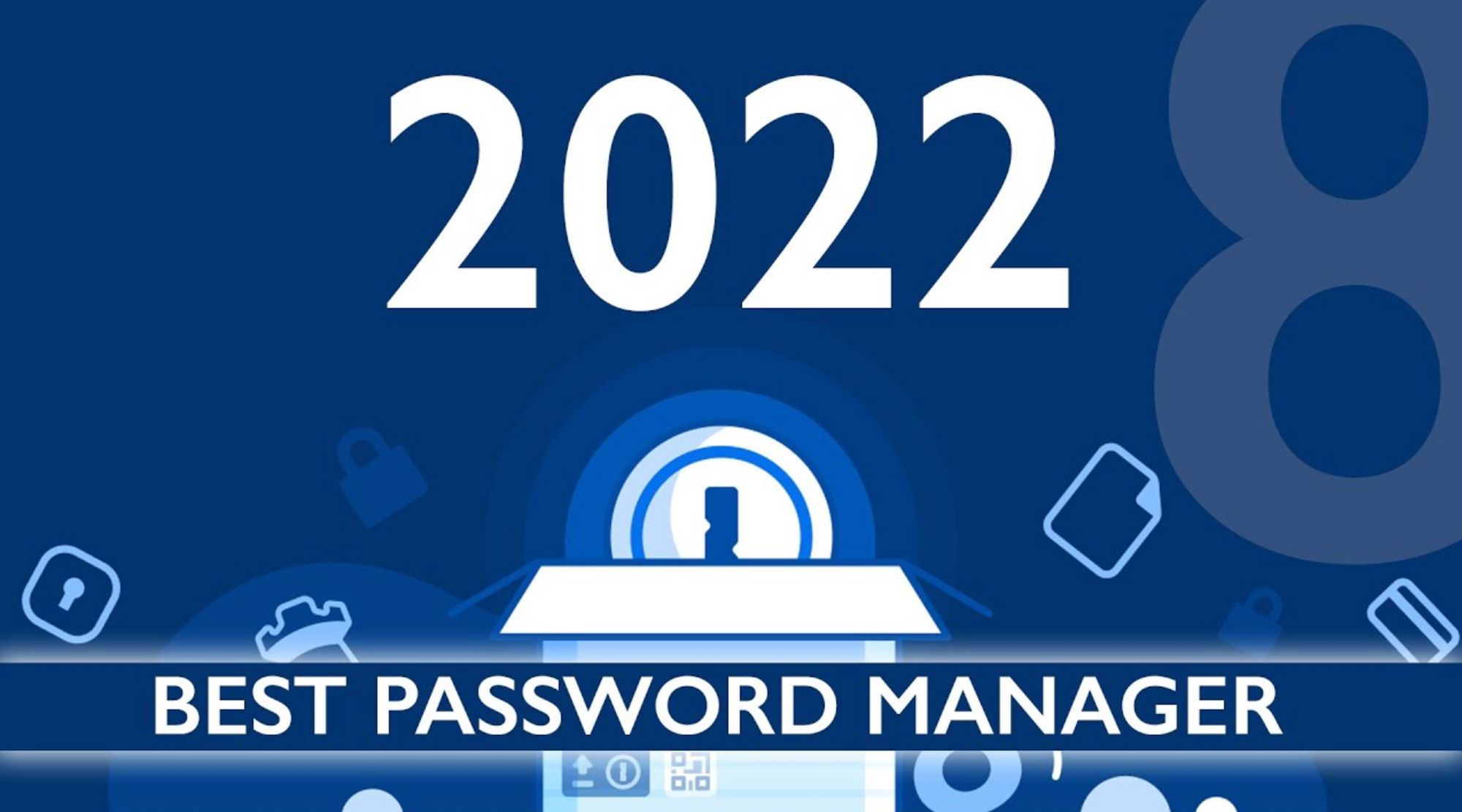 They're now working on their Windows release of 1Password 8 so I imagine many of those deeper integration features will come over to Windows Shortly.
And with everything 1Password has designed, they keep security top of mind with some very detailed breakdowns of how they secure even the smallest details.
Like securing the icons that appear next to your password records so a snooping person couldn't uncover what passwords you were storing based on the images stored on your computer.
For the Android users who say that you should just be using Google Chrome or Samsung password manager, that's just not right. You should be using one of these recommended password managers if you plan on accessing your passwords from anything other than your phone, and even then I would argue that the additional features you get as well as the cross-compatibility make it a no-brainer to switch to a proper password manager. Freeing you up to change your brand of the phone without needing to move your passwords each time.
Leave me a comment below if you think I've missed one and why you prefer it, because of course what works for me might not work for you - but do check out each of these if you're currently undecided - and let me know which one you're going with.
Please do share this post with anybody you know who is considering a password manager right now so they have an up-to-date list of the best ones to look at.
Thanks for reading and I'll see you soon - cheers!
---
Synology C2 Free: https://geni.us/SynologyC2
Bitwarden Free: https://geni.us/Bitwarden
30% off Roboform: https://geni.us/Roboform
50% off Keeper: https://geni.us/Keeper50Off
50% off 1Password Families: https://geni.us/8Vx7T5Cmk60-1
50% off 1Password Personal: https://geni.us/8Vx7T5Cmk60-2