One product release I'm excited for more than Samsung's new lineup.
💬 In this week's issue:
Samsung Unpacked. The Flip and Fold are back with a vengeance!
Favourite Stuff. Advanced preview of what I've been using/reviewing
Latest Videos. Catch up on the latest videos on the channel
---
🤦🏼‍♂️ Introduction
So we've all seen the announcement.
Introducing the Samsung Flip 4 and Fold 4! Devices which are essentially a minor spec bump and improvement upon last year's models.
Slightly better batteries, better screens, cameras, a new dock - I'd love to know what you think of these new phones! (You can reply to this email to let me know!)
For the first time, I've taken a risk and not ordered the new devices. As I've been told that Samsung should be sending me both devices to review (which will save me thousands!) So I'm really excited to hopefully start building a relationship with them to review more devices, as this job is a very, very expensive one!
I'm looking forward to reviewing them, but the announcement that I'm really excited about is actually one that went unnoticed...

Yes! It's the insane Samsung Odyssey Ark. The only behemoth that could best the 49" G9 Neo that I've been a fan of for so long. It was announced many months ago, but it looks like it will become available very soon, and I can't wait to buy one to swap out my G9!
I also have a 'Back to School' video with a difference coming out very soon. One that I hope will actually help you save money and be more productive, rather than just spending it on the most expensive tech, à la MKBHD, who recently had some bad press after a sponsored video seemingly went a bit wrong.
---
🗞 Favourite Things
---
📱Giveaway Update
Here's an update for the giveaway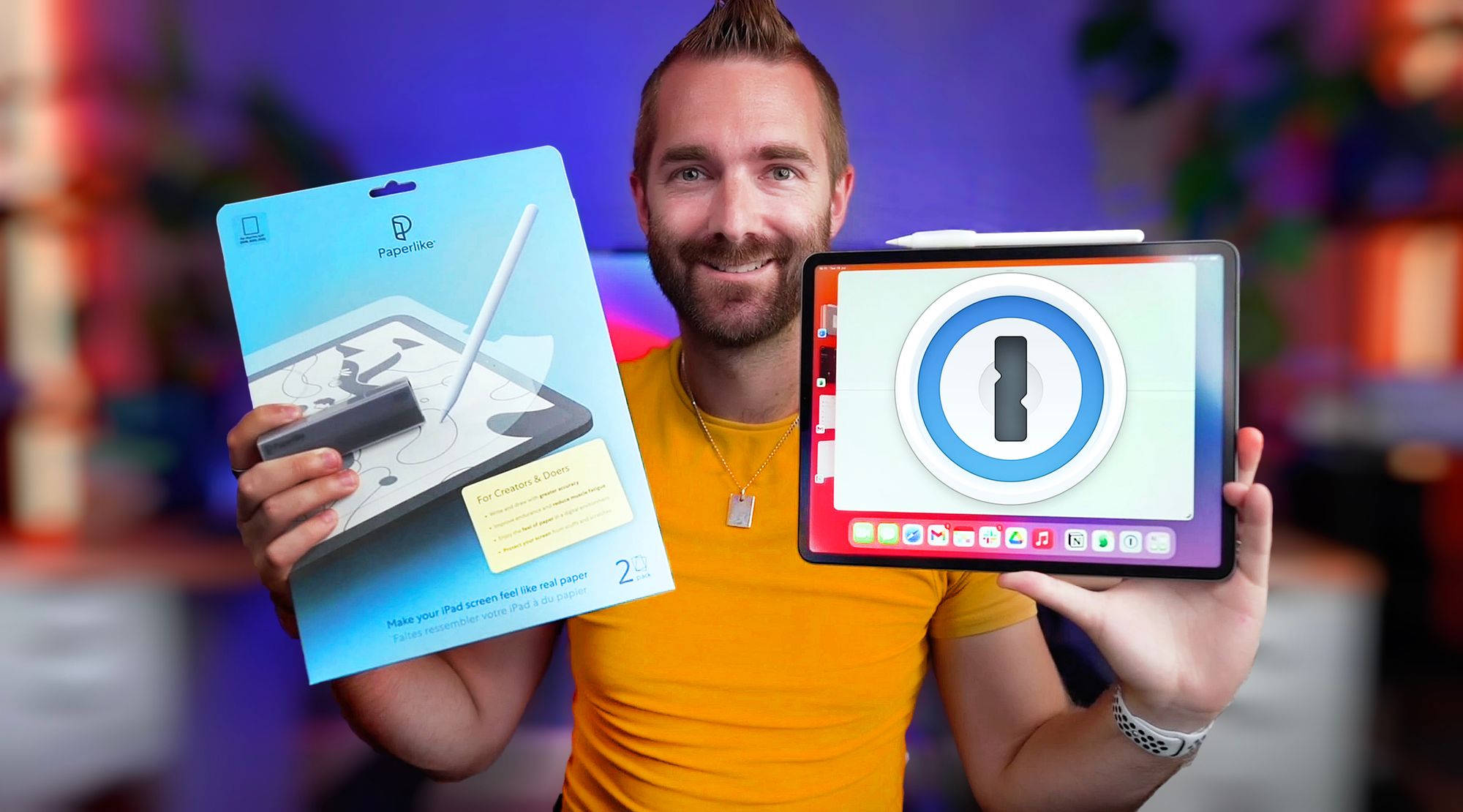 Paperlike and 1Password Collab giveaway! The lucky winners of the Instagram giveaway (1x Paperlike Pro Bundle and 1x 1Password Family 1yr subscription!) are:
1. titanzhyperion
2. perbraa
3. tdp.hutchinson
4. pgltmso
5. tarapetersen2
...and we'll be in touch with you guys over email to give you your freebies!
This month, very excitingly, we are giving away a brand new Google Pixel 6a! Yes, you are in the runnings for this spectacular device, for free! Everyone loves a decent giveaway!
---
🎥 This weeks videos
Highlights of the latest videos published on the channel
---
❤️ Enjoy this newsletter?
Forward to a friend and let them know where they can subscribe (hint: it's here).
Anything else? Hit reply to send feedback or say hello.