I've just switched to a Samsung Galaxy S23 Android smartphone after 16 years of using an iPhone!
And I have to say, it's really not been that easy.
But as a lifelong iPhone user, I've been getting a little bored of the incremental updates, year after year, and so I've been trying, for 3 years now, to find a way to move over to a new Android phone.
And we all know of the benefits that using Android brings.
Android phones offer better customisation, faster charging, reverse wireless charging, better cameras, and just a tonne of features that we just don't get on iPhone. Or rather, we might get them in about 5 years' time once Apple comes up with some clever Apple name for them.
But - Android still lacks a few functions, which makes switching away from the iPhone and Apple Ecosystem to Android very difficult indeed.
If you're not used to Android or are thinking of going back to Android, having previously switched to iPhone, read on to discover the 8 reasons why my switch to Android has not been smooth sailing.
---
1. Saying goodbye to iMessage
The first one is iMessage. Now, this depends on where in the world you are located, but iMessage is still a big deal for many people, and there are so many reasons why it's one of the most loved messaging platforms out there.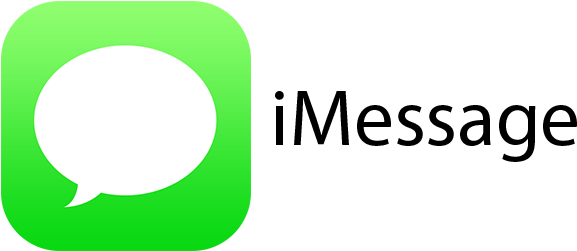 Now Android has its own messaging standard, you might have heard it before. Called RCS, which stands for Rich Communication Services.
And Android has been pushing Apple for years to expand RCS to iPhones to allow this semi-iMessage-like experience cross-platform.
But Apple being Apple - No.
The best workaround I've found for this so far is a messages app for Android that kind of works and lets me send iMessages.
It's not as seamless - but it fills the hole that's left, and for those of you too embarrassed to be a green bubble. Well, this lets you keep your blue bubble.
2. There's no match for the Apple Watch
The second problem, and one I'd argue is probably the biggest problem with Android, and one that you'll really miss.
…Is the Apple Watch.
Even today, there are still no decent Android alternatives to the Apple Watch.
I've tried a few. The Pixel Watch, Galaxy Watch 4, Galaxy Watch 5, and Galaxy Watch 5 Pro - none of them come close to the Apple Watch or Apple Watch Ultra.
I would say the Galaxy Watch 5 Pro comes the closest - given that the battery life rivals the Apple Watch Ultra and at half the price, but the interface still isn't as responsive.
It lags, it stutters, and more recently, when I've been doing workouts in the morning and trying to end a workout, unless I swipe exactly horizontally on the screen - it doesn't register anything. And that's even worse if the watch is wet from swimming.
Apple has seemed to nail the Watch OS experience with their watch being as fluid and easy to use as their phones.
I will keep trying different watches, hopefully, the Galaxy Watch 6 Pro will provide a good option - but for now, I'm actually going to be keeping the Apple Watch Ultra on every day - and as long as I keep an iPhone at home, then it still does everything I need it to do.
I know that's not something everyone can do, I guess it's either a perk or a curse of this job of reviewing phones - but for most people, I would say to go with the Galaxy Watch 5 Pro for now as that's the best you'll get.
3. I'll wait... Camera shutter lag
The watch aside, there is also one issue that keeps cropping up on all types of Android phones that has taken me a while to, I guess, get over. But it's still something I noticed immediately after switching to an Android user - the shutter lag when taking photos.
The problem is a simple one, take the phone out of your pocket, open up the camera, tap the button aaaand… wait and then it takes the photo.
With an iPhone, it's instant.
Now the resulting photos Android phones capture ARE impressive, I've actually really come to prefer the Google Pixel for taking photos, I think they're more Instagram-worthy than iPhone's own overprocessed and unrealistic images.
But I have missed a few action shots of fast-moving objects where that split second or two of lag between pressing the button and actually taking the photo has caused me to miss the thing I was trying to snap a photo of.
Until only very recently, that lag issue was applicable to pretty much every Android phone I've tested over the years.
4. Android smartphones haven't yet matched the iPhone on performance
Before Samsung's S23 lineup, every phone would suffer from slowdowns, glitches, and bugs, and fundamentally give me an experience I didn't enjoy because things wouldn't work as advertised.
For years, one of the main reasons I see people switching from Android to iPhone, is because of how smooth and fluid the whole experience is.
I'm still including performance as an issue in this blog, as to date, only the Samsung S23 line-up of phones has the new Snapdragon 8 Gen 2 chips, which make them significantly faster and more efficient than their predecessors.
I just hope we see more phones come out with them this year, and I really hope that the Fold 5 is one of them and that the Pixel 8 can really up its game with its Tensor chip this year.
5.  Where did I put my wallet? Paying (or not) with Samsung Pay
Number 5 for reasons why switching to Android can be an absolute nightmare, is their alternative to ApplePay.
Fundamentally speaking, Android is not as popular as Apple - and so right now, not everyone supports payment via Android devices, whereas they do on an Apple product.
We have a bit of a confusing situation on Android - I have a Samsung Phone, but Samsung Pay doesn't support the cards I want to use. So instead, I have to install Google Pay on a Samsung Phone. And even then, that doesn't work - so I have to use a third-party app that does support my card, to then use my unsupported card, via a third-party wallet app, on my first-party phone.

Even simple tasks like paying for parking haven't supported Google or Samsung Pay.
And even those who do support Google or Samsung pay, well, the reliability in whether they'll actually work resulted in me accidentally buying 2 bacon rolls at the Gym this morning.
Which normally I would be quite happy with, if I didn't just pay for them both…
The frustrations don't stop there.
6. Finding the Android counterpart...
If you have a partner or family member still using an iPhone. Then there are some additional complications which do take some time to work through.
Google Photos replaces Apple Photos
WhatsApp or Facebook Messenger replaces iMessage
Google Calendar replaces Apple Calendar
And when my wife asks me, 'oh can you just send over those photos you took earlier today?' - she always seems annoyed when I can't just Airdrop them over.
So you do need to put a bit of work in with others living in the same house if you still want to live a peaceful life. Switch out the calendar apps, get set up on another messaging system, install Google Photos and Google Apps, and start moving away from some of those Apple Apps.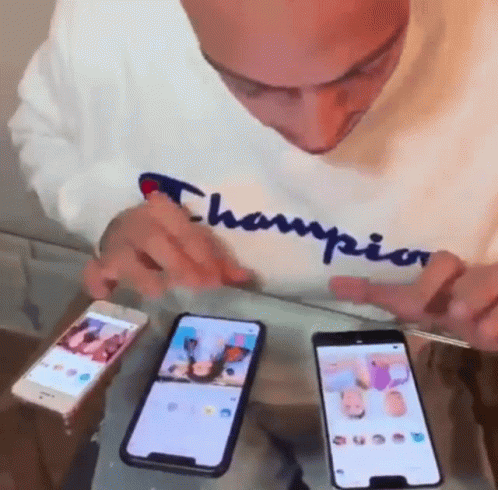 7. Take a deep breath. It's time to talk about the Apps and App Store.
One of the biggest reasons why Android has been a nightmare to switch to is the next 2 things I want to discuss. The Apps and the Ecosystem.
Firstly, in terms of the apps. There are SO many apps I've come across which are iOS apps only and I can't get them on my new phone.
Fantastical, my favourite calendar app on the iPhone, Mac and iPad - I still can't find a replacement for them on Android.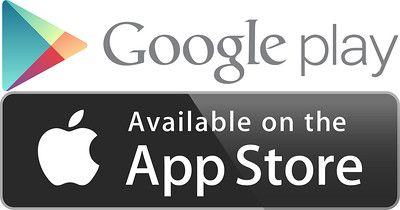 I'm currently using the Google Calendar, which works pretty well - but it's still frustrating when you realise that an App that you've used for years hasn't developed an Android version.
My fitness app - Strong, which I've clocked up an impressive number of workouts on my iPhone and Apple Watch, well it doesn't sync workouts with the Android App.
So I've had to go through and manually re-create all of my workouts on the Android version and start my streak of workouts from scratch yet again.
So be prepared to put in a little time to ensure that the apps you want or need are available on Android. And spend some time finding Android alternatives if there are some which aren't.
8.  How do you compete with the Apple Ecosystem?
The biggest issue of all issues, the one that actually previously filled me with dread when mentioning its name, is the Ecosystem.
It is the biggest issue that stops most people from switching from Apple to Android.
And The fact is, there is not a single company in the world that has nailed an ecosystem like Apple.
I feel like I've been trapped in this perfect Apple Ecosystem for so long now that I saw it as a negative.
But since switching to Android, I actually have a new appreciation for how well it actually works.
When I open my Macbook Air, my Watch automatically logs me in.
When I watch TV and I need to type in a password, my phone pops up and I can write it there instead of using a fiddly on-screen keyboard.
When friends come over and want to join my Wifi, my phone knows and automatically prompts me to share the password without telling them what it is.
And Once I join Wifi from one of my devices, it's instantly shared with all of my devices, so I don't need to sign in again.
Of course, the ability to Airdrop files and copy and paste literally anything from any device to any device.
When listening to music, I can hold my phone up near the HomePod mini and it will automatically transfer my music or even the call I'm on to the speaker.
There is a near-endless list of how well Apple's Ecosystem works.
And after 3 years of trying to move to Android and, more recently, a few months of actually switching to Android, I can finally appreciate Apple's Ecosystem for what it actually is, which is something that is pretty amazing.
💌 Sign up for the weekly newsletter: https://www.petematheson.com/newsletter
So, should you move from iOS to Android?
Don't get me wrong, the Android Operating System is great. And Particularly the S23 Ultra - I've been completely blown away by it and still intend to stick with it.
But what does all of this mean for the whole Apple vs Android debate?  Well, actually, I'm still keen to really explore both sides of this very spiky and very passionate picket fence between iOS and Android.
I'm actually keen to buy more Apple devices to see how far I can push the Apple Ecosystem, maybe I'll fill the house with Apple TVs and Apple Homekit compatible devices to see if I can design a super smart Apple Home built on top of Apple's Home App.
But then I'm also really keen to switch out all of my Amazon Echo devices for Google Home devices instead.
And as a Tech Reviewer whose literal job it is to continue testing devices of all types, I don't think it really matters what phone you choose to use, as long as you enjoy using it.
Until next time…