Introduction
When it comes to finding the perfect monitor for gaming and productivity, the LG UltraGear OLED 45" stands out as a top choice.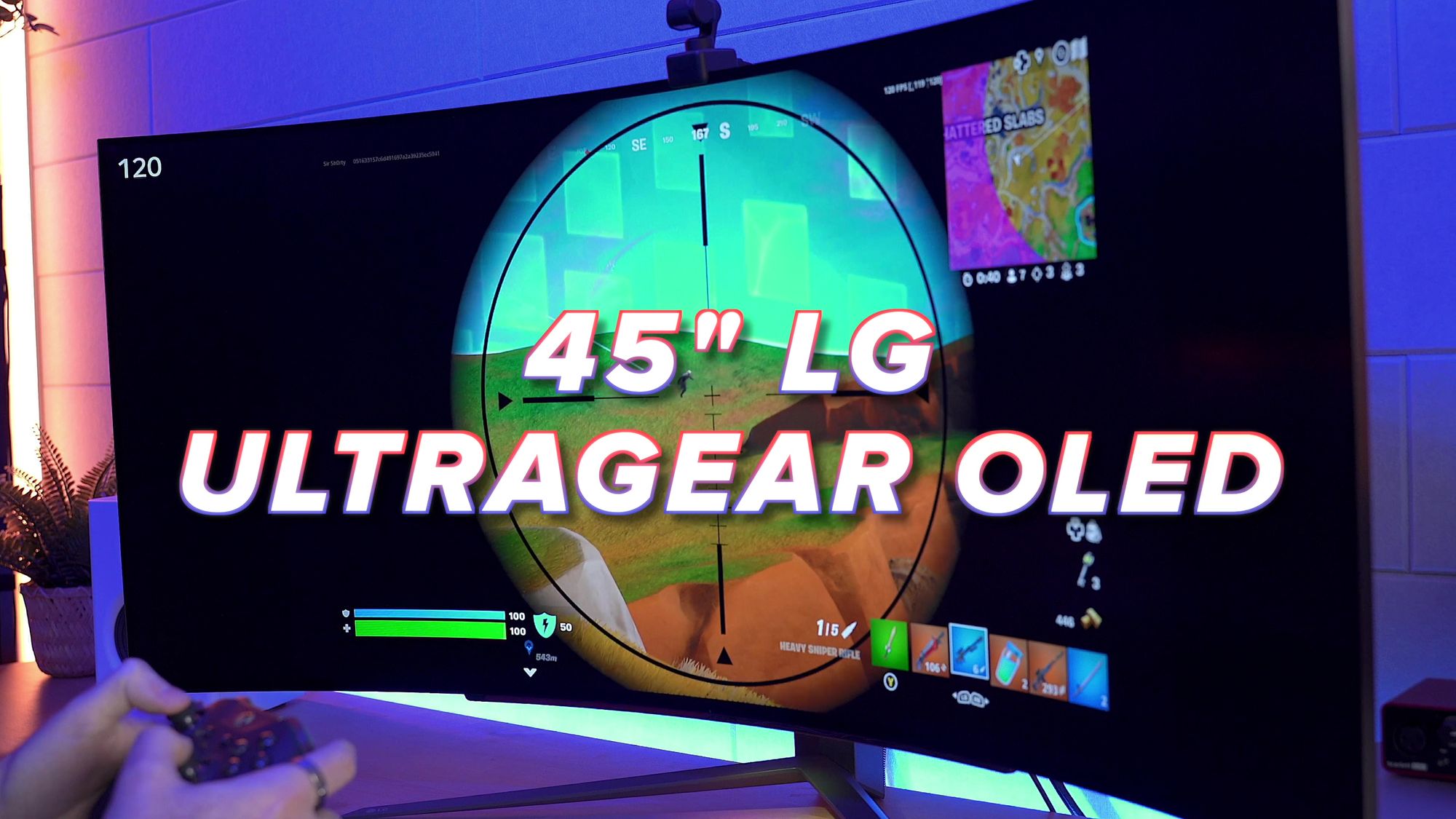 Packed with impressive features like a 240Hz OLED panel and an 800R curve, this monitor offers an immersive experience that appeals to both gamers and professionals.
In this post, we'll dive into the specifications, real-world performance, and overall impression of the LG UltraGear OLED 45" monitor.
Specifications
Let's start by examining the impressive specs that set the LG UltraGear OLED monitor apart.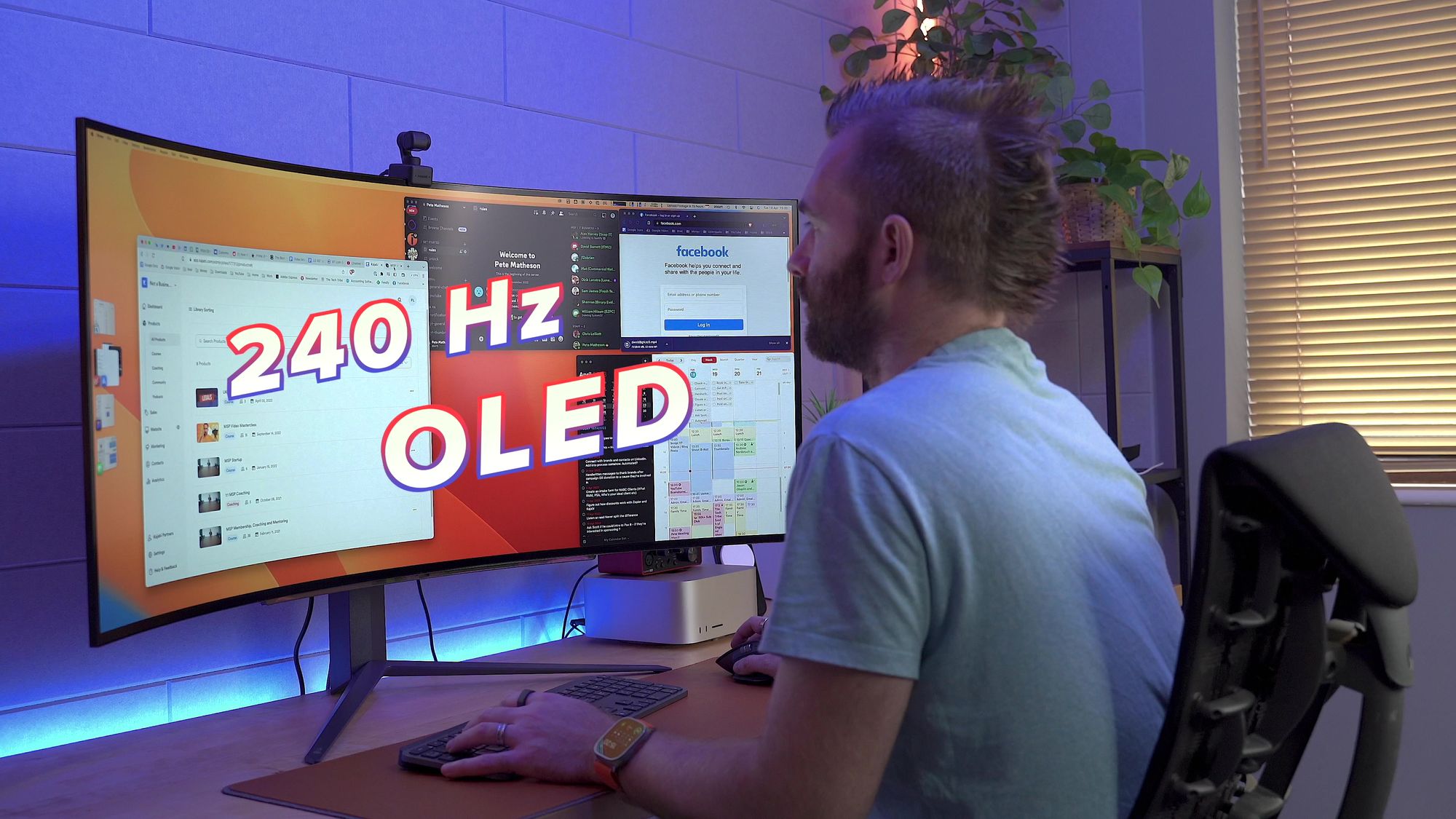 With a resolution of 3440 x 1440 at 240Hz and 84 pixels per inch, this monitor delivers stunning visuals. It boasts a rapid 0.03ms response time, variable refresh rate, HDR 10 support, and compatibility with FreeSync and G-Sync technologies.
The LG UltraGear OLED also offers versatile connectivity options with Picture-in-Picture and Picture-by-Picture functionality, multiple HDMI 2.1 ports, and a DisplayPort 1.4 port.
Additionally, its thin design, anti-glare and low reflection coatings, fully adjustable stand, remote control, and LED backlighting make it a versatile powerhouse.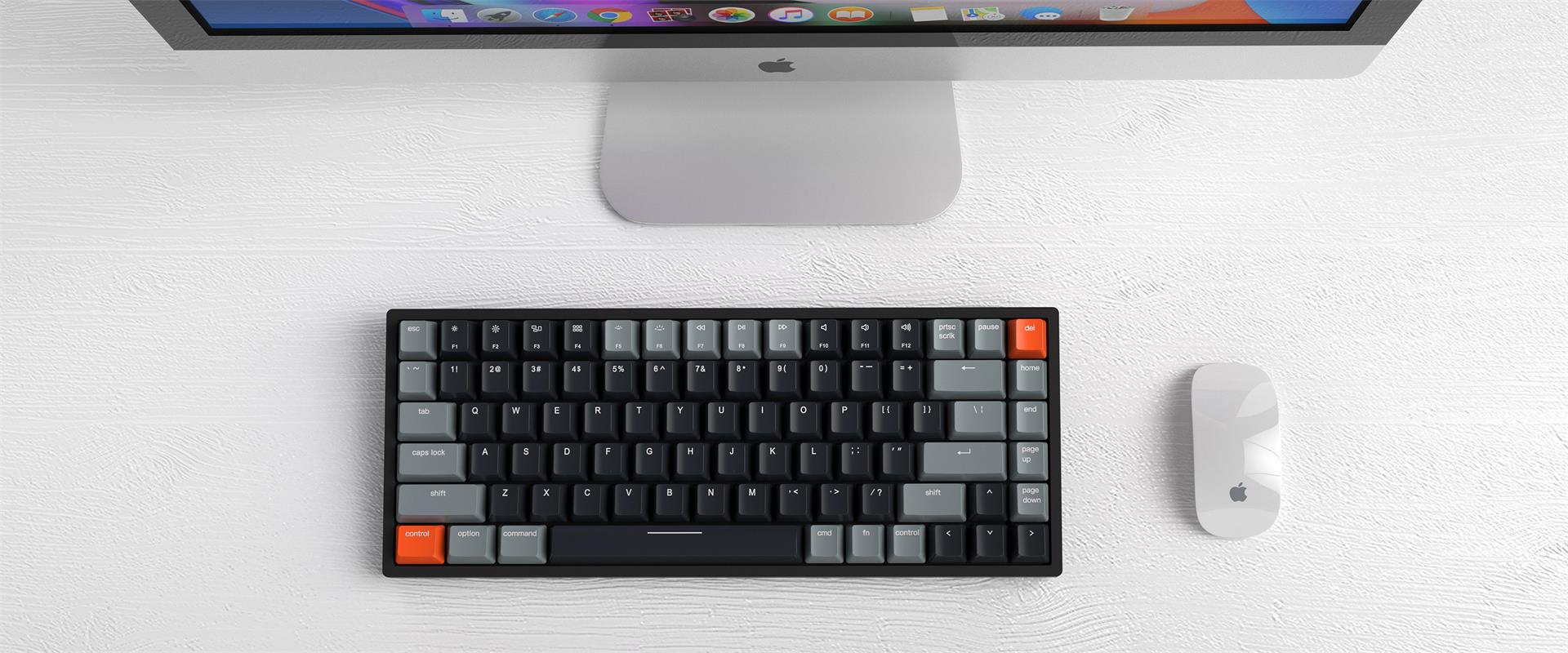 Real World Use
In terms of real-world performance, the LG UltraGear OLED monitor leaves a lasting impression.
Despite initial concerns about the 800R curve, it actually enhances comfort and immersion, surpassing even the experience provided by a 49" Ultrawide 1000R curve screen.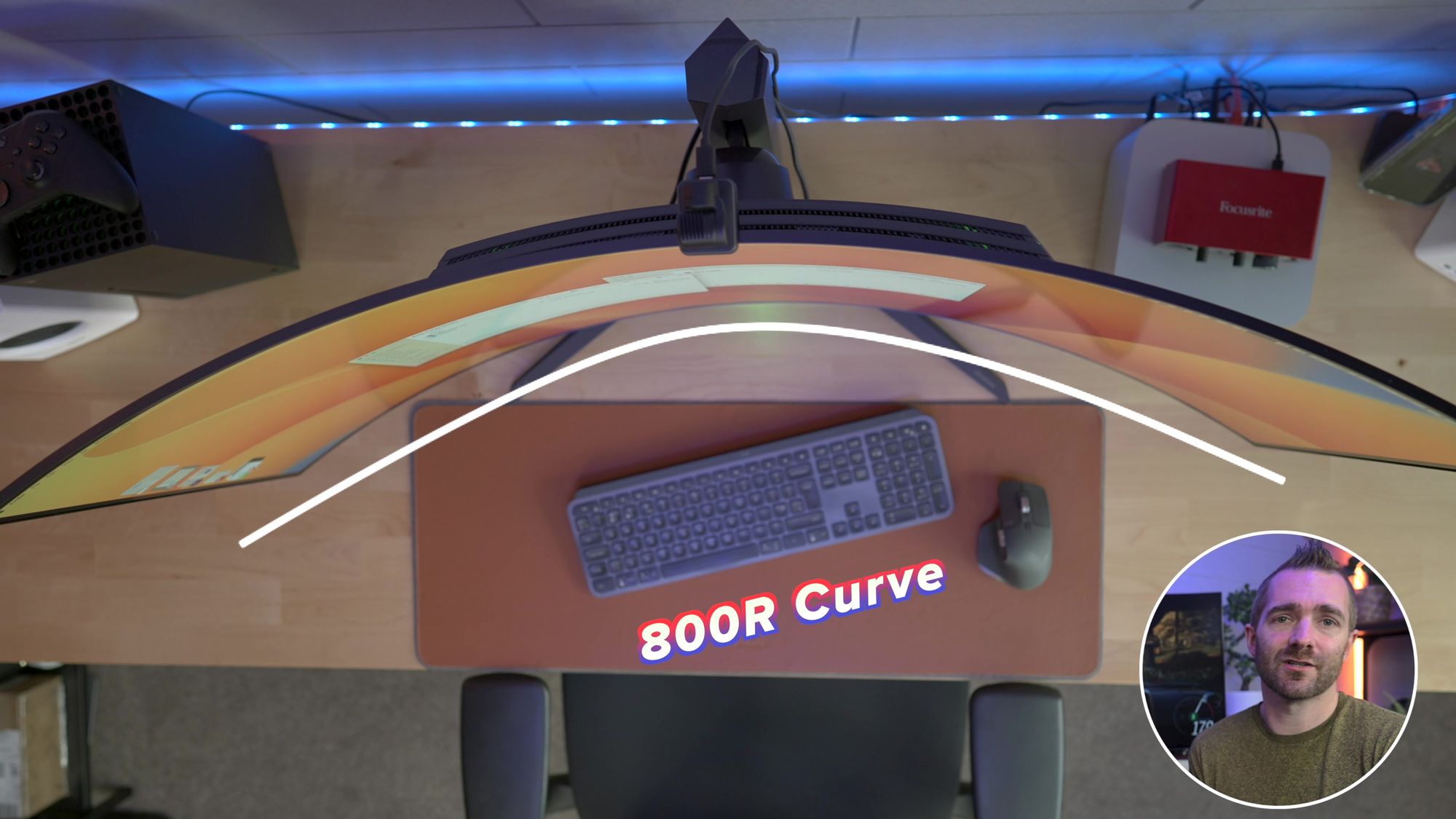 The ability to use Picture-in-Picture and Picture-by-Picture with two separate input sources sets this monitor apart from competitors, providing greater display flexibility.
The monitor's build quality is solid, and its vibrant colours and accurate colour reproduction make it excellent for gaming and creative apps like Photoshop.
The large screen size allows for efficient multitasking, reducing the need to constantly switch between windows or applications.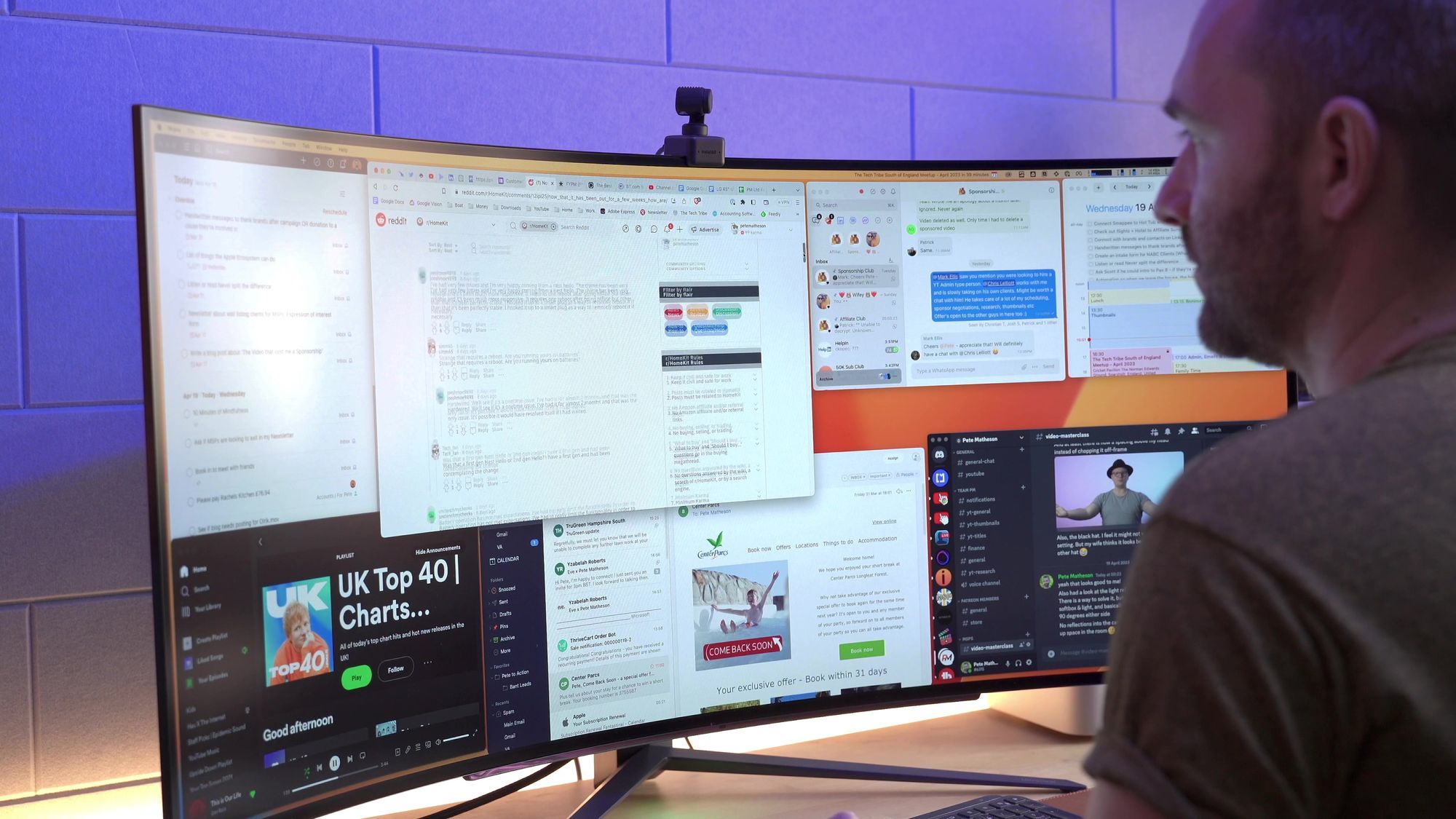 Notably, this monitor fully supports a Mac's 240Hz refresh rate without any complicated configurations or adapters.
User-Friendly Features
LG has prioritized user convenience by including a remote control with the monitor, blurring the line between monitors and TVs.
The LG UltraGear OLED monitor offers a familiar and intuitive interface, allowing users to switch inputs, adjust picture modes, and explore various features with ease.
The Picture-by-Picture mode works exceptionally well, enabling independent aspect ratio adjustment for each source.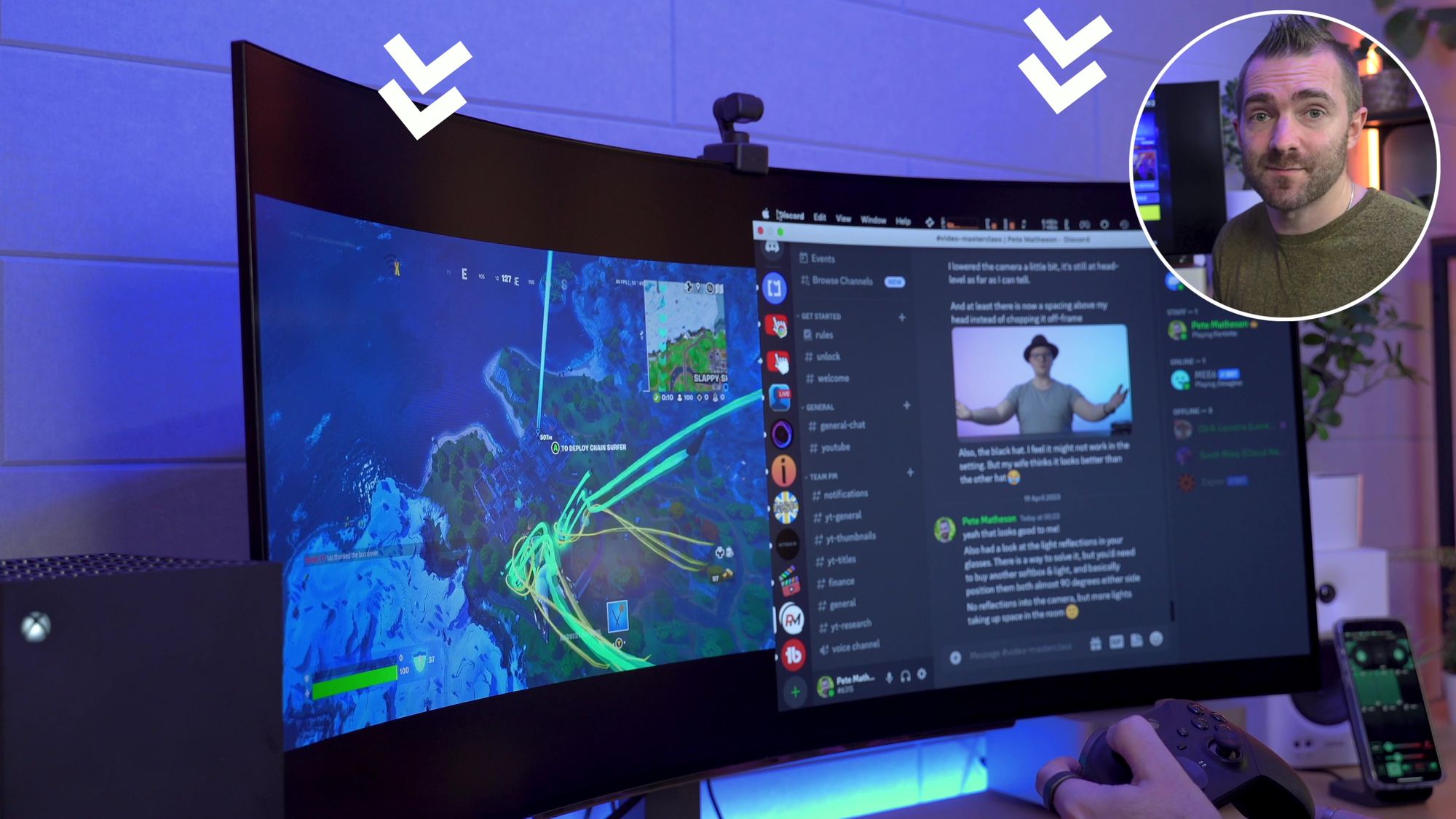 Final Thoughts
Despite its many strengths, the LG UltraGear OLED monitor does have a few drawbacks.
The lower pixel density of 84 pixels per inch may be noticeable when viewing files and folders up close, especially when compared to a 49" Ultrawide monitor with 109 pixels per inch.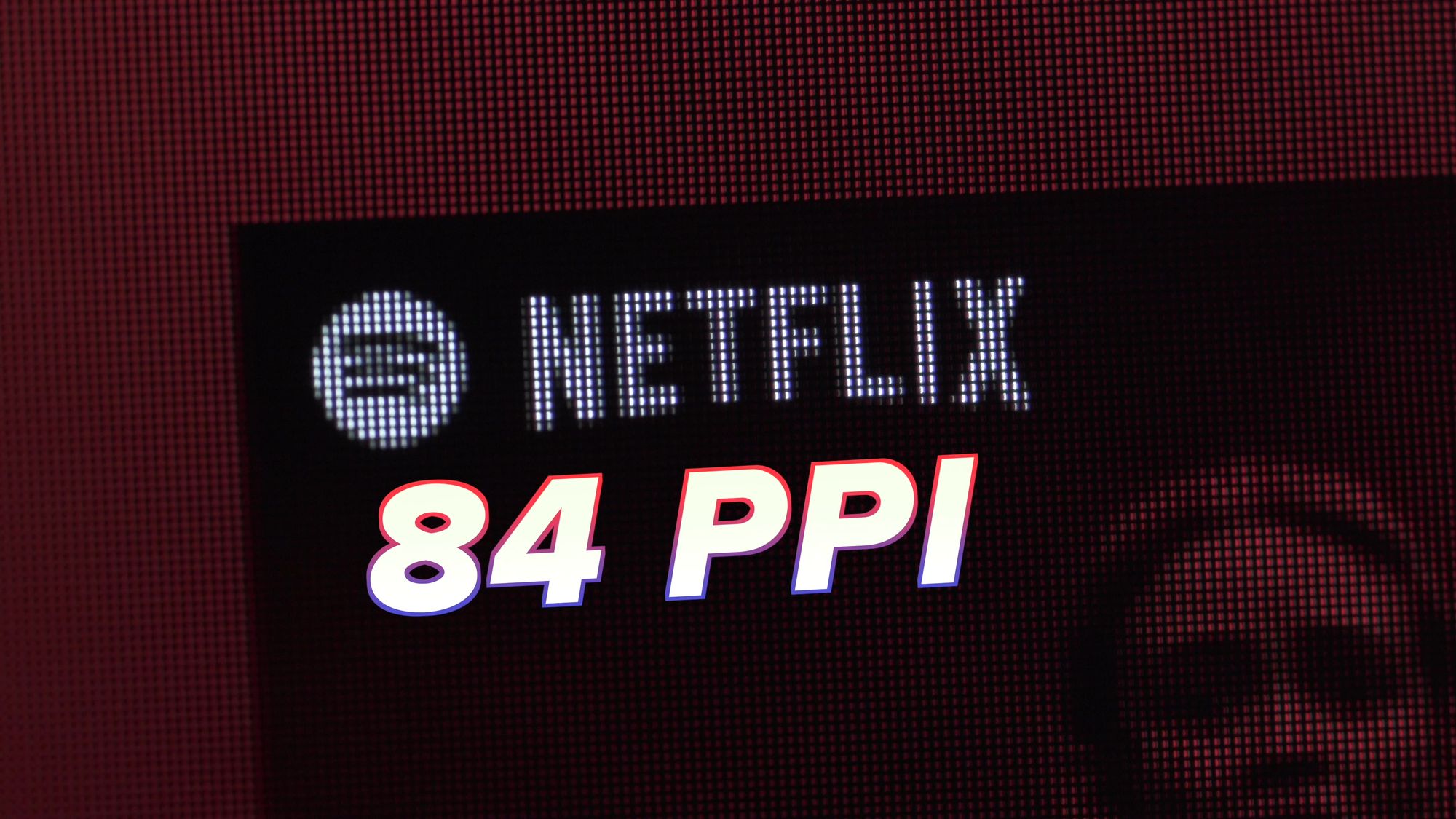 Additionally, the monitor maintains the same vertical resolution as a 49" screen, meaning there's no additional vertical space despite the increased width. These factors may impact productivity-focused users, but gamers won't consider them as issues.
To see my review of the 49" Samsung G9 Neo, click HERE!
Another consideration is the challenge of achieving close to the monitor's maximum 240fps, even with high-end graphics cards.
However, if you're looking for a decent-sized 240Hz OLED monitor primarily for gaming with a bit of productivity thrown in, the LG UltraGear OLED is a great option, especially if you can find it at an affordable price.